IMPAK FALSAFAH PASCA-KOLONIALISM TERHADAP MUZIUM: SATU ANALISIS KRITIKAL
The Impact of Post-Colonialism Philosophy on Museums: A Critical Analysis
Keywords:
Post-colonialism, Museum, New Museum Awareness, Decolonialisation, Colonial museums, Pasca-kolonialism, Muzium, Kesedaran Muzium Baru, Dekolonialisasi, Muzium kolonial
Abstract
Abstract: The museum discipline can be considered a dynamic modern institution. This one, among other things, stems from the openness of this institution with the philosophy of post-colonialism. It is a modern humanitarian philosophy that challenges many flaws of past scientific theories. This study will use library research methods that will examine the influence of post-colonial philosophy in the field of museums. The results of this study found that there are three main things about the impact of post-colonial philosophy in the field of museums, namely the emergence of New Museum Awareness, the universal issue of museums and the issue of decolonization from the influence of colonial museums.
Abstrak: Disiplin muzium dapat dianggap sebagai institusi moden yang dinamik. Hal ini antara lainnya berpunca daripada keterbukaan institusi ini dengan falsafah pasca kolonialism. Ia adalah suatu falsafah kemanusiaan moden yang banyak mencabar kepincangan teori keilmuan silam. Kajian ini akan menggunakan kaedah penyelidikan perpustakaan yang bakal meneliti pengaruh falsafah pasca kolonialism dalam bidang muzium. Hasil kajian ini mendapati bahawa pengaruh falsafah pasca kolonialism dalam bidang muzium dapat dikesan dalam tiga perkara utama iaitu kemunculan Kesedaran Muzium Baru, isu universal muzium dan isu dekolonialisasi daripada pengaruh muzium kolonial.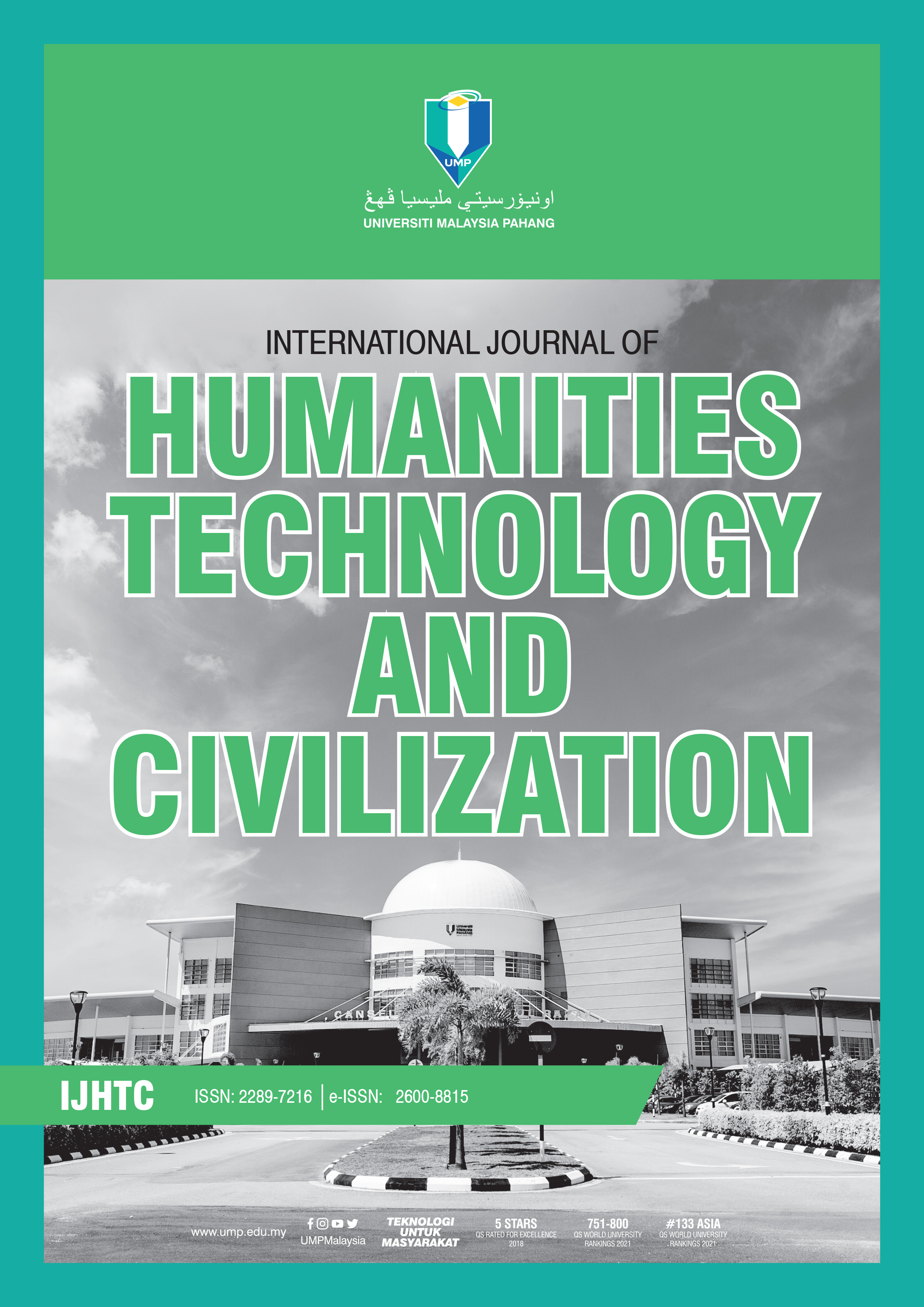 Downloads
Published
2022-12-14 — Updated on 2022-12-16
License
Copyright (c) 2022 University Malaysia Pahang Publishing
This work is licensed under a Creative Commons Attribution 4.0 International License.