KESEDARAN PELAJAR TERHADAP PENSIJILAN HALAL, KESEDARAN HALAL, KOMPOSISI MAKANAN DAN MINAT MEMBELI PRODUK HALAL DALAM KALANGAN PELAJAR KOLEJ KOMUNITI HULU LANGAT, KAJANG SELANGOR
Student Awareness of Halal Certification, Halal Awareness, Food Composition and Interest in Buying Halal Products among Students at Hulu Langat Community College, Kajang Selangor
Keywords:
Halal cerificate, Halal awareness, Halal logo, Food composition, Interest in buying, Persijilan Halal, Kesedaran Halal, Logo Halal, Komposisi Makanan, Minat Membeli
Abstract
Abstract: "Halal" is an Arabic term which means permissible or lawful in Islam. Research on consumer attitudes regarding the marketing of halal products has become very important. Muslim consumers should not only be concerned with health and quality products but also comply with the requirements of Shari'ah (Islamic Law). Therefore, a study was conducted to survey the level of awareness of halal certification, halal awareness, food composition, and interest in buying halal products among students at Hulu Langat Community College, Kajang (KKHL), Selangor, Malaysia. A set of questionnaires was constructed to collect research data. The questionnaire contained 40 items and was distributed to all full-time KKHL students. This study uses two types of statistics, namely descriptive statistics and inferential statistics. According to descriptive analysis, students' awareness of halal certification is moderate (mean = 4.13), halal awareness is moderate (mean = 3.95), and food composition is high (mean = 3.73). In terms of students' interest in buying, it is also high (mean = 3.99). The results also found that all variables have a positive and significant relationship with the interest in buying halal products among KKHL students. The entire study shows that KKHL students have a moderate level of interest in buying halal products. Some efforts still need to be made to instill awareness of the importance of halal products among KKHL students.
Abstrak: Halal bermaksud dibenarkan atau sah sesuatu produk itu digunakan. Penyelidikan ke atas sikap pengguna mengenai pemasaran produk halal telah menjadi satu penyelidikan yang sangat penting. Bagi pengguna Muslim mereka sepatutnya bukan hanya mementingkan produk yang sihat dan berkualiti tetapi juga mematuhi keperluan syarak. Oleh itu satu kajian telah dijalankan untuk meninjau tahap kesedaran terhadap pensijilan halal, kesedaran halal, komposisi makanan dan minat membeli produk halal dalam kalangan pelajar Kolej Komuniti Hulu Langat, Kajang (KKHL), Selangor, Malaysia. Satu set soal selidik telah dibina untuk mengumpul data kajian. Soal selidik tersebut mengandungi 40 item dan diedarkan kepada semua pelajar sepenuh masa KKHL. Kajian ini menggunakan dua jenis statistik iaitu statistik deskriptif dan statistik inferens. Analisa deskriptif menunjukkan indeks tahap kesedaran persijilan halal dalam kalangan pelajar adalah sederhana (min = 4.13), kesedaran halal sederhana (min = 3.95) sementara komposisi makanan tinggi (Min= 3.73). Dari segi minat membeli pelajar juga adalah tinggi (min = 3.99). Hasil dapatan juga mendapati bahawa semua pembolehubah mempunyai hubungan yang positif dan signifikan dengan minat membeli produk halal dalam kalangan pelajar KKHL. Keseluruhan kajian menunjukkan pelajar KKHL mempunyai kecenderungan minat membeli produk halal adalah pada tahap yang sederhana. Beberapa usaha masih perlu dilakukan bagi menanam kesedaran kepentingan produk halal dalam kalangan pelajar KKHL.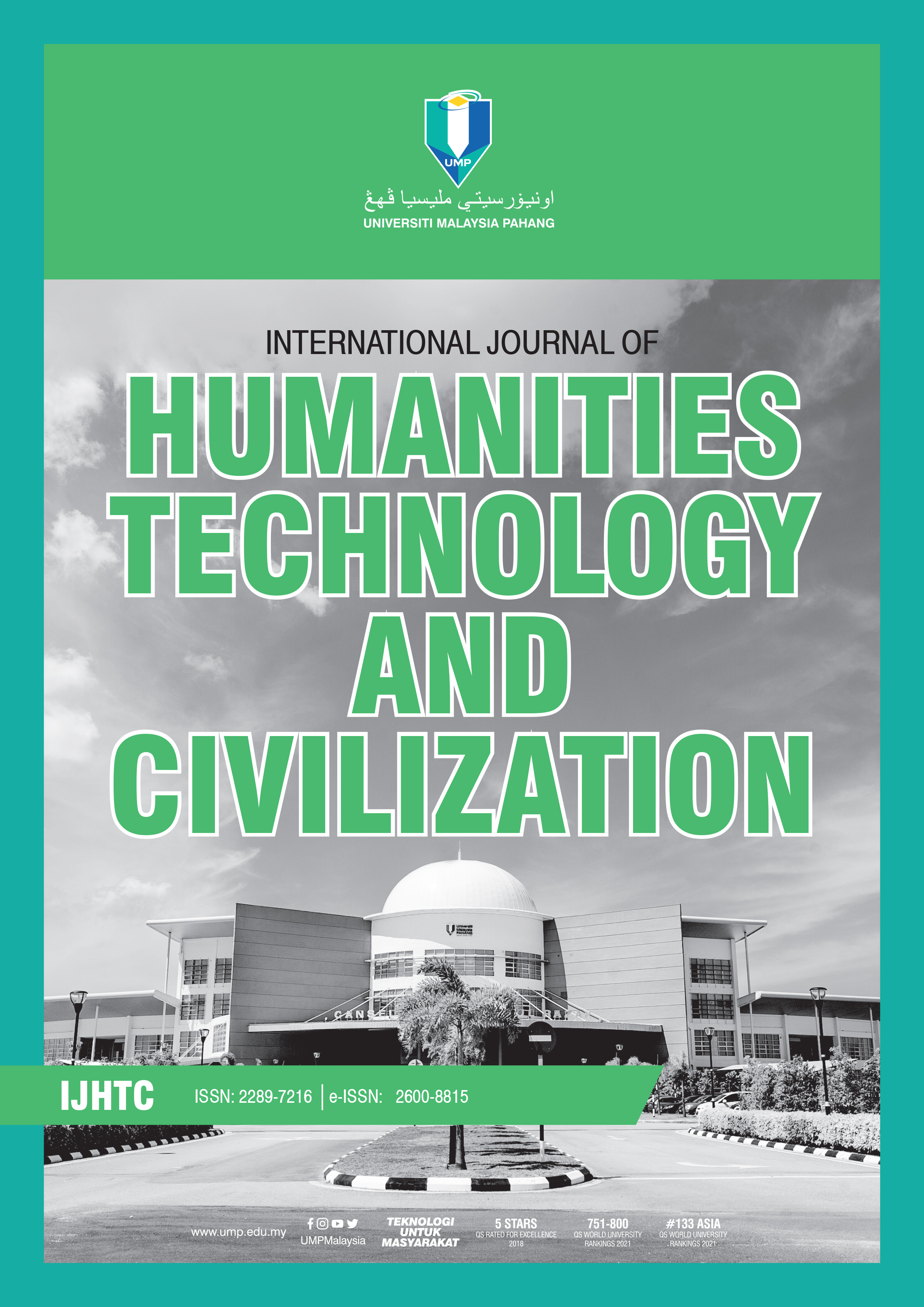 Downloads
License
Copyright (c) 2022 University Malaysia Pahang Publishing
This work is licensed under a Creative Commons Attribution 4.0 International License.