WORK-RELATED STRESS: CONTRIBUTING FACTOR OF EMPLOYEE BURNOUT IN MALAYSIA'S FOOD AND BEVERAGE INDUSTRY
Keywords:
Burnout, Work-life balance, Workload, Sickness presenteeism
Abstract
Employee experiences burnout has plenty of negative consequences: reduced quality care, poor outcomes, early retirement, and raised rates of depression and suicide. It will affect employees' physical and mental health. This research aims to determine the main factor contributing to the burnout of employees. It covers the factor of burnout on work-life balance, workload, and sickness presenteeism. Burnout also may lead to Karoshi (death due to overwork) and Karo-jisatsu (suicide due to overwork). The theory mostly referred to is work-related stress theory which is the relationship between a person and their occupational environment. The research design of this study is quantitative research collecting data through questionnaires. The population would be employees in the food and beverage industries who attend the 8th Halal festival Malaysia at Serdang, Kuala Lumpur. There is a 119 sample size based on G power software. Purposive sampling was used in distributing the questionnaire, and it was manually distributed to the respondent. Statistic package for social science (SPSS) and Smart PLS is the tool to analyse the data of reliability, validity, correlation, descriptive analysis, regression and hypothesis testing. The total respondent doing this survey was 129, of which the majority of them were 100 female (77.5%) and 29 Male (22.5%). Half of the respondents were the age 21 until 30 years. This study result supports the variable work-life balance due to the most substantial effect of lower job control. Also, support between the workload and burnout because they often blur between work and nonwork boundaries. They could redesign the job to enable employees to have more control over their work.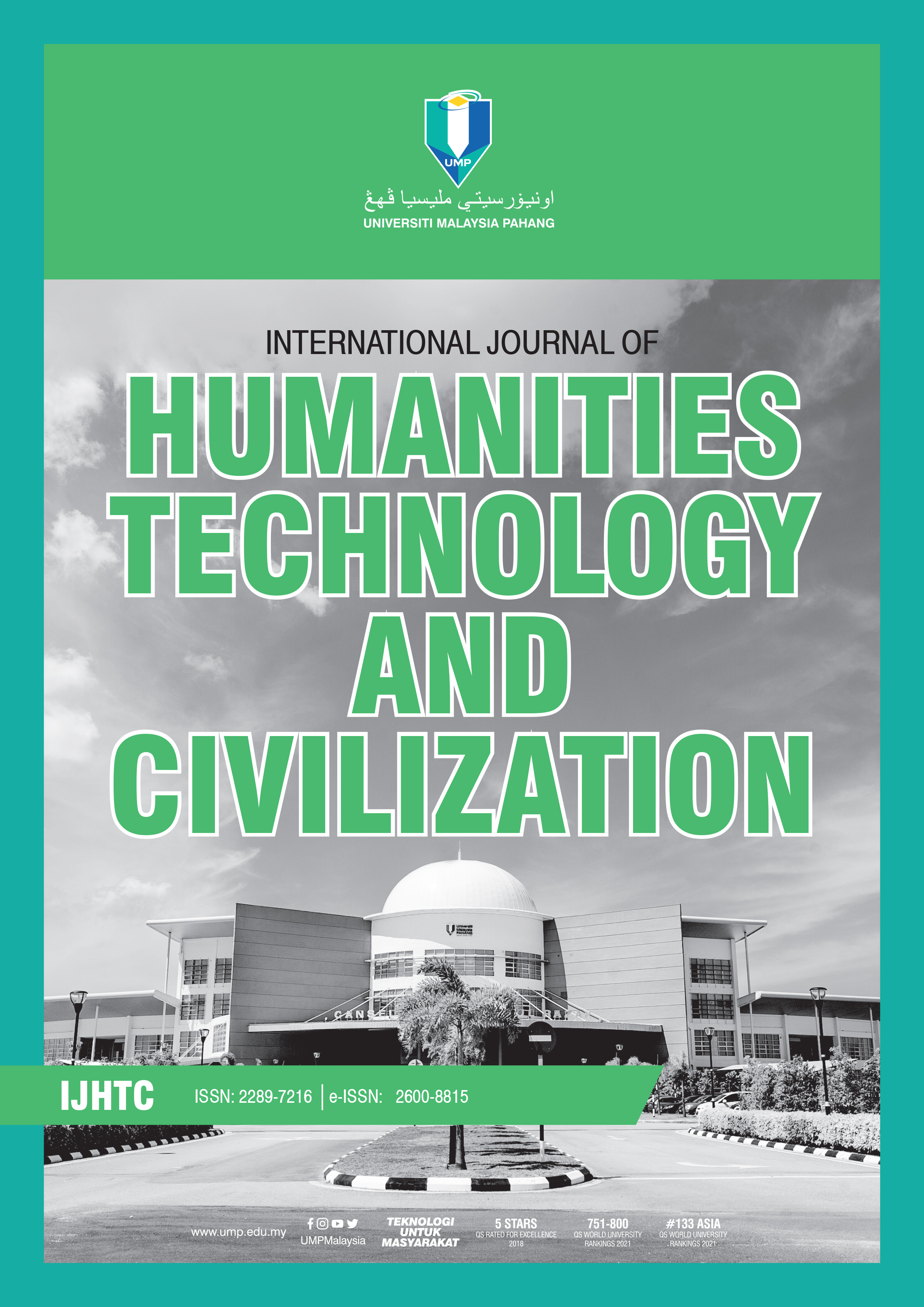 Downloads
Section
General Humanities
License
Copyright (c) 2022 University Malaysia Pahang Publishing
This work is licensed under a Creative Commons Attribution 4.0 International License.