KEARIFAN KETATANEGARAAN DAN GENDER MELAYU ISLAM PAHANG DI ACEH: SATU ANALISA
The Constitutional and Pahang Malay Muslim Gender Wisdom in Aceh: An Analysis
Keywords:
kearifan tempatan, Ketatanegaraan, Jantina, Nurudin Al-Raniri, Puteri Kamelia, Local Wisdom, Nationalism, Gender, Princess of Kamelia
Abstract
Abstract - This study examines the constitutional wisdom and gender of Malay Muslims in Pahang which was detected in Aceh. The influence of these two aspects of wisdom existed in the historical tradition of Acheh. This study will utilize historical facts from primary and secondary sources in the areas that it touched on. To demonstrate, there are some prominent key factors that are worth mentioning. Firstly, the relationship between Aceh and Pahang began with familial ties which later led to intellectual ties based on religion. Secondly, there was the influence of Aceh scholars, namely Nurudin Al-Raniri and Hamzah Al-Fansuri in Pahang. The said influence involved the field of Malay Islamic Constitution. Thirdly, the wisdom of the Malay Muslim gender grew from the prominence of Puteri Kamelia in Aceh. The impact of this wisdom can be seen until now, in Acehnese culture.
Abstrak - Kajian ini akan melihat kearifan ketatanegaraan dan gender Melayu Islam Pahang yang dikesan penggunaannya di Aceh. Apa yang dibanggakan, pengaruh pemikiran Melayu Pahang dapat dikesan penggunaannya dalam kearifan ketatanegaraan dan gender di Aceh. Lebih bermakna lagi, kerana Aceh adalah kuasa besar di Alam Melayu suatu masa dahulu. Dalam sejarah mencatatkan bagaimana bahawa kitab ilmu Islam milik sarjana Aceh telah disebarkan ke seluruh jajahan empayar Aceh. Jadi, sedikit sebanyak idealism Melayu milik Pahang turut tersebar sama.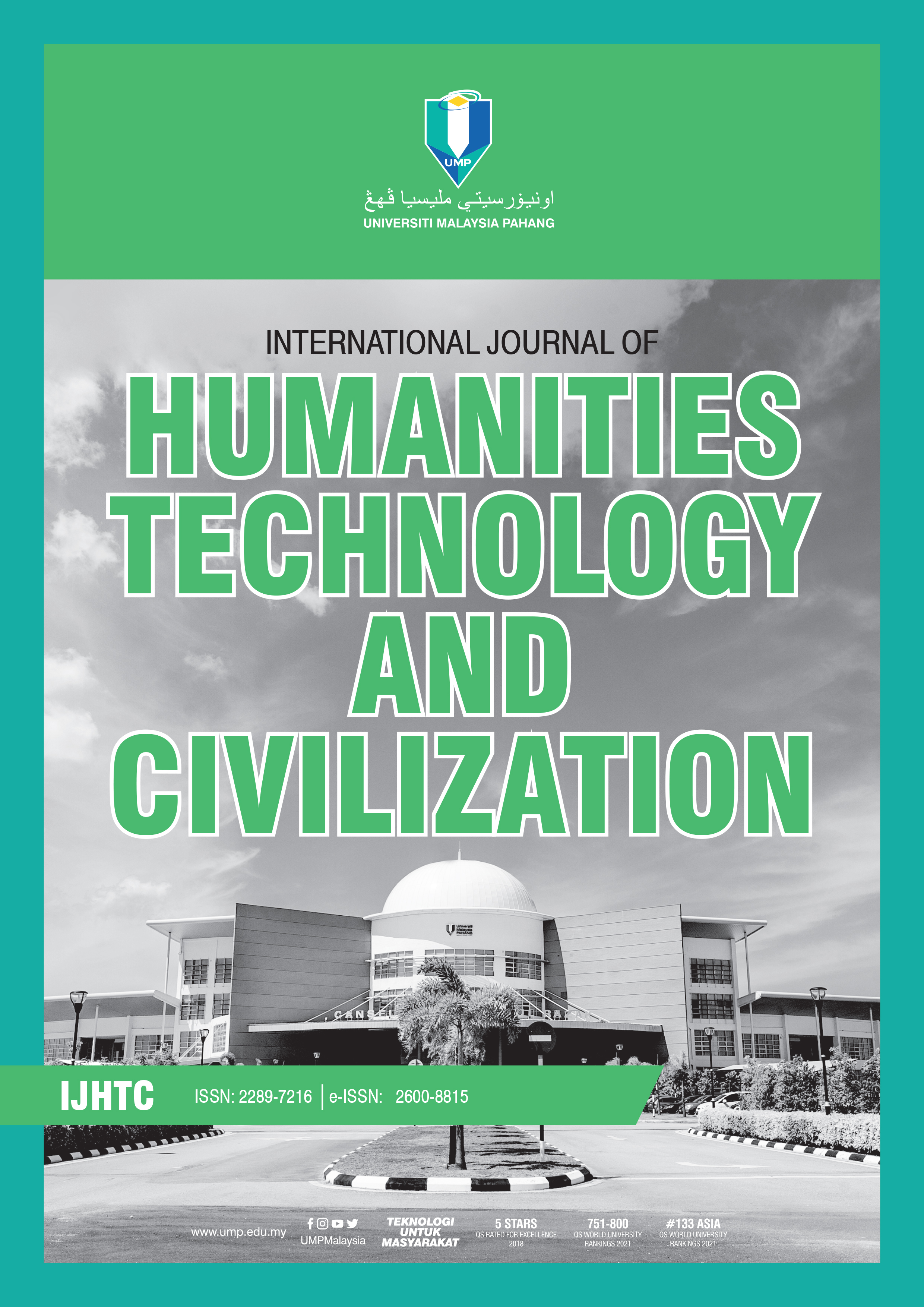 Downloads
License
Copyright (c) 2022 University Malaysia Pahang Publishing
This work is licensed under a Creative Commons Attribution 4.0 International License.