DIALEK KETURUNAN TOK LINGGI SEBAGAI SUMBER ISTILAH DAN KEARIFAN TEMPATAN
The Tok Linggi Dialect as a Source of Everyday Landuage and Local Wisdoms
Keywords:
Dialect, Community, Tok Linggi descent, Terminology, Local wisdom
Abstract
Kertas kerja ini membincangkan perihal penggunaan istilah dalam sesuatu kerja buat yang dilakukan oleh komuniti keturunan Tok Linggi. Komuniti ini menggunakan Bahasa Melayu dialek Pahang dan tinggal di Kampung Relong, Kuala Lipis sejak hampir dua ratus tahun lampau. Bagi mendapatkan data, pengkaji menggunakan pendekatan kualitatif iaitu teknik wawancara, rakaman serta catatan dalam perbualan spontan sama ada secara aktif mahupun pasif. Daripada analisis yang dijalankan, terdapat pelbagai istilah yang mempunyai makna dan tujuan khusus bagi kerja buat tertentu. Istilah-istilah ini asalnya adalah kata atau rangkai kata yang ada dalam dialek mereka. Hal ini dapat dikaitkan dengan kearifan tempatan kerana pembinaan istilah ini melibatkan proses uji cuba yang telah melalui tempoh masa yang panjang. Penggunaan dialek sebagai istilah menunjukkan bahawa penggunaan bahasa (istilah) oleh sesebuah komuniti bahasa (orang Melayu keturunan Tok Linggi ini) sangat berkaitan dengan latar budayanya. 
This paper discusses the use of terms in a work done by the community of Tok Linggi descendants. This community uses Pahang dialect Malay and lives in Kampung Relong, Kuala Lipis since almost two hundred years ago. In order to obtain data, the researcher used a qualitative approach that is interview techniques, recordings and notes in spontaneous conversations either actively or passively. From the analysis carried out, there are various terms that have specific meanings and purposes for specific work. These terms are originally words or phrases in their dialect. This can be linked to local wisdom because the construction of this term involves a trial and error process that has gone through a long period of time. The use of dialect as a term shows that the use of language (terms) by a language community (Malays descended from Tok Linggi) is closely related to its cultural background.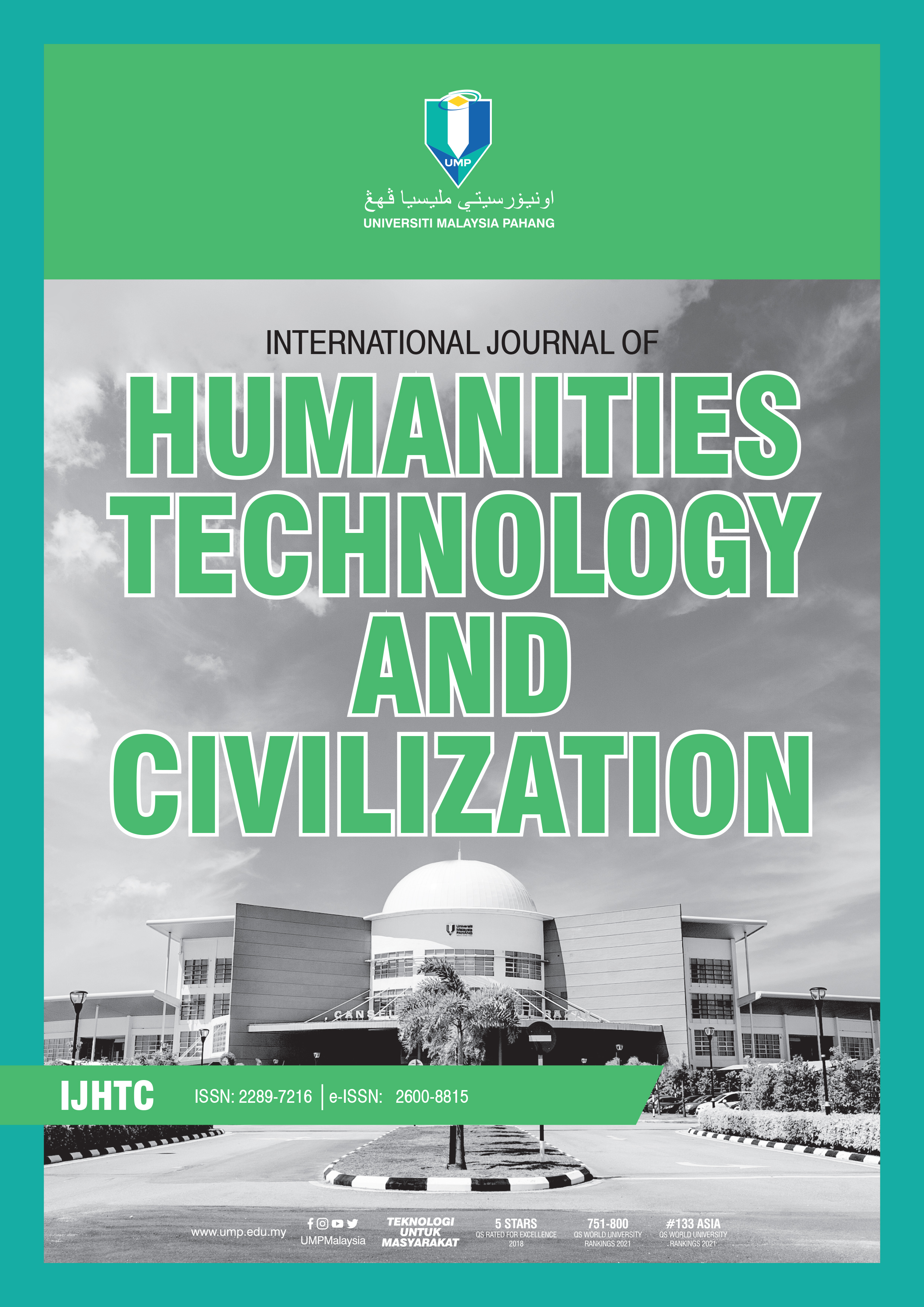 Downloads
Published
2021-09-30 — Updated on 2023-05-11
License
This work is licensed under a Creative Commons Attribution 4.0 International License.