ELEMEN-ELEMEN KEBERKESANAN PROGRAM PENGIMARAHAN MASJID ERA KONTEMPORARI: KAJIAN ANALISIS KEPERLUAN
Elements Concerning the Effectiveness of the Immarah Program in Mosques in the Contemporary Era: A Need Analysis Study
Keywords:
Program Masjid, Elemen Keberkesanan, Model Transformasi, Mosque Programmes, Elements of The Effectiveness, Transformation Model
Abstract
Abstract - In today's contemporary era, the function of the mosque should not be limited as a worship institution. In fact, the role of the mosque should be beyond the boundaries, which is the mosque should be an effective center for the development of muslim community. In this regard, a lot of efforts to strengthen the mosque programmes should be implemented consistently in order to meet the goals of the development for muslim community contemporary. In this aspect, this study seeks to identify the main elements of the effectiveness for the mosque programmes to be in line with the framework of muslim community development in the contemporary era. The methodology of this study is a content analysis through qualitative method by reviewing of previous and current studies in the same and similar study to the title of this study. Based on the findings of document analysis, researchers can identify five main elements of the effectiveness for current mosque programmes that need to be strengthened namely professional management of mosque programmes, data profiling of mosque visitors, mosque networking with government and private agencies, empowerment of non-formal education programmes, application of technology in mosque current programmes. These five elements are expected to strengthen the current programmes with high competent today.
Abstract - Di era kontemporari kini, fungsi institusi sesebuah masjid seharusnya tidak terhad sebagai tempat ibadat semata-mata, malah peranan masjid seharusnya melangkaui sempadan iaitu masjid seharusnya berperanan sebagai pusat pembangunan masyarakat Islam yang berdaya saing. Sehubungan itu, usaha-usaha pemerkasaan program pengimarahan masjid seharusnya dilaksanakan secara konsisten agar dapat memenuhi matlamat pembangunan masyarakat Islam kontemporari. Dalam aspek ini, kajian ini berusaha untuk mengenalpasti elemen-elemen keberkesanan utama program pengimarahan masjid bagi membangunkan model konseptual kajian. Metodologi kajian ini berbentuk analisis kandungan secara kualitatif terhadap penulisan kajian-kajian terdahulu dan semasa dalam skop kajian yang hampir sama dengan tajuk kajian ini. Berdasarkan dapatan analisis dokumen yang telah dijalankan, penyelidik dapat mengenalpasti lima elemen utama keberkesanan program pengimarahan masjid masa kini yang perlu diperkasakan iaitu pengurusan profesional program pengimarahan masjid, profiling data ahli kariah masjid, jaringan masjid dengan agensi kerajaan dan swasta, pemerkasaan program pendidikan non-formal masjid dan aplikasi teknologi dalam program pengimarahan masjid. Kelima-lima elemen ini diharapkan dapat memperkasakan program pengimarahan masjid masa kini dengan kompetensi tinggi.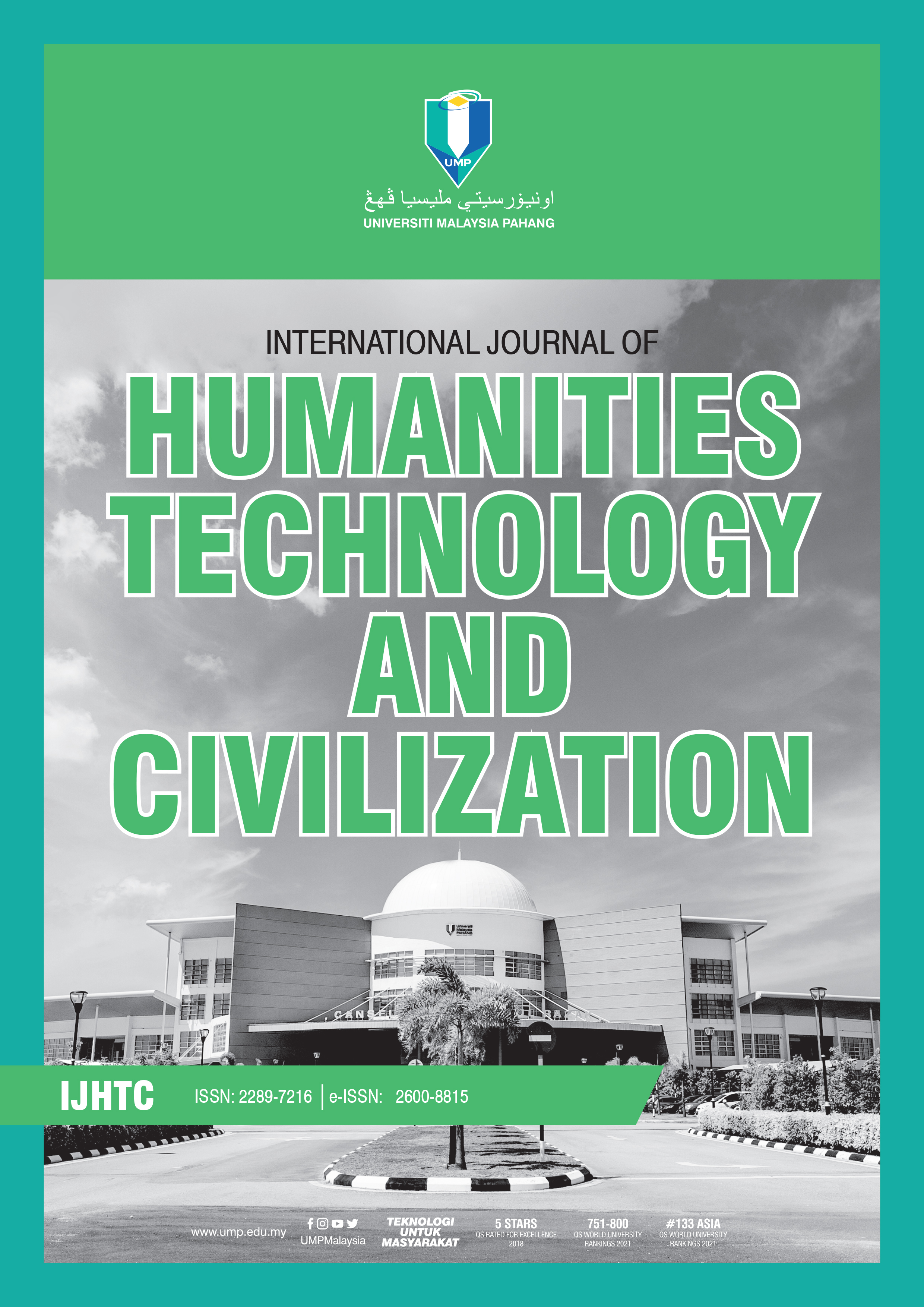 Downloads
License
Copyright (c) 2022 University Malaysia Pahang Publishing
This work is licensed under a Creative Commons Attribution 4.0 International License.