APLIKASI DAWRAH RUHIYYAH DALAM MENINGKATKAN NILAI KUALITI SPIRITUAL PELAJAR DI UNIVERSITI MALAYSIA PAHANG
The Application of Islamic Spiritual Training in the Development of Spiritual Quality Values Among Students in Universiti Malaysia Pahang
Keywords:
Dawrah ruhiyyah, Spiritual quality values, Level of consistency
Abstract
The development of spiritual quality values is seen as an urgent need today in an effort to meet employability skills. However, through a review of past literature review, it is found that not many empirical data holistically explain the mechanism of religious-based spiritual training to foster the spiritual quality values of a university student. Thus, the main objective of this study is to identify the level of consistency and effectiveness of dawrah ruhiyyah in an effort to improve the spiritual quality of students at Universiti Malaysia Pahang (UMP). Exploratory research is employed as the design for the study in that it combines quantitative and qualitative research methods in a single study. The combination of these approaches triangulate one another method to strengthen the findings in the current study. Using random sampling, samples for quantitative research methods are characterized by 162 respondents. While for the qualitative study, a total of 15 respondents are involved in this study through purposeful sampling. The qualitative research data obtained are analyzed inductively to support the findings of the quantitative study. The findings of this study quantitatively show that spiritual dawrah (spiritual training) can enhance the value of spiritual quality among the respondents. Meanwhile, for qualitative findings, all participants who participated in this training program certify that their participation has given many positive changes. Finally, this study concludes that teachers as mentors of the spiritual training and the level of consistency of participants are two main factors in determining the effectiveness of this spiritual training.
Pembangunan nilai kualiti spiritual dilihat sebagai suatu keperluan yang mendesak masa kini dalam usaha memenuhi sebahagian dari aspek kemahiran employbility. Walau bagaimana pun, melalui tinjauan sorotan kajian literatur lepas, didapati tidak banyak data emperikal yang menjelaskan secara holistik mekanisme latihan spiritual berasaskan agama dalam rangka pemupukan nilai kualiti spiritual seseorang pelajar universiti. Justeru, objektif utama kajian ini adalah mengenal pasti tahap konsistensi serta keberkesanan dawrah ruhiyyah dalam usaha meningkatkan kualiti spiritual pelajar di Universiti Malaysia Pahang ( UMP ). Reka bentuk kajian ini berbentuk kajian penerokaan yang menggabungkan kaedah kajian kuantitatif dan kualitatif sebagai kaedah triangulasi bagi pengukuhan dapatan kajian ini. Melalui kaedah kajian kuantitatif, seramai 162 orang responden telah dipilih melalui persampelan rawak sebagai sampel kajian ini. Dalam kajian kualitatif pula, seramai 15 orang responden telah terlibat dalam kajian ini melalui persampelan bertujuan. Data – data kajian kualitatif yang diperolehi telah dianalisis secara induktif bagi menyokong dapatan kajian kuantitatif. Dapatan kajian secara kuantitatif menunjukkan dawrah spiritual ini dapat mempertingkatkan nilai kualiti spiritual responden. Melalui dapatan kualitatif pula, keseluruhan peserta yang mengikuti program latihan ini memperakui bahawa program latihan ini telah memberi banyak perubahan positif dalam diri mereka. Akhirnya, kajian ini merumuskan bahawa guru sebagai pembimbing latihan spiritual ini dan tahap konsistensi peserta adalah dua faktor utama dalam menentukan keberkesanan latihan spiritual ini.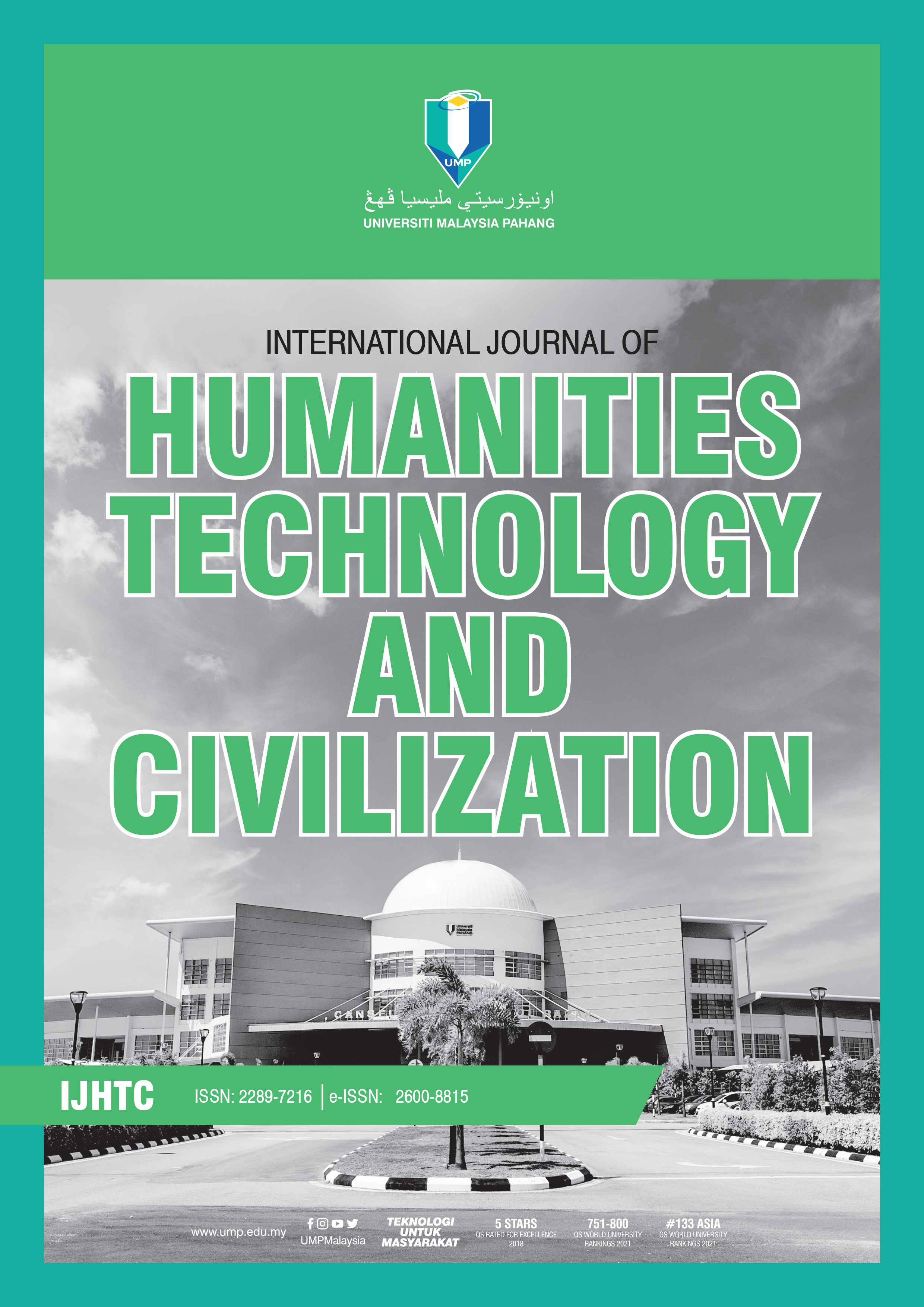 Downloads
Published
2021-03-08 — Updated on 2021-03-08
License
Copyright (c) 2021 Universiti Malaysia Pahang Publishing
This work is licensed under a Creative Commons Attribution-NonCommercial 4.0 International License.