ANALISIS KEPERLUAN KOMPETENSI PENGURUS DALAM MENGURUS SISTEM GAJI BERDASARKAN PRESTASI
An Analysis of Managers' Competencies Needs in Managing the Performance-Based Pay System
Keywords:
Pengurusan gaji, Prestasi, Komunikasi , Penglibatan, Penilaian prestasi, Wages management, Performance, Communication, Involvement, Performance appraisal
Abstract
Abstract - Management of wages system is an important role in organizational management. It has been a topic of discussion and debate among scholars in the context of organizational management as well as academic. This study is intended to identify and understand in a deeper basis on the essential dimensions of the competencies that must be possessed by a manager to manage performance-based wages. In depth reviews were made through an analysis of 88 latest literature studies published between 2013 and 2020 in relation to performance-based wages management. Findings from this study showed that there are three essential dimensions of competencies that need to be possessed by the manager to manage the performance-based wages system efficiently and effectively which is communication, participation, and performance appraisal. In this regard, it is a priority to the organization to choose and/or equip the manager who is responsible for managing performance-based wages system with these three dimensions of competency to realize the goals of employees and organizations.
Abstrak - Pengurusan sistem gaji merupakan fungsi penting dalam pengurusan organisasi. Ia telah menjadi topik perbincangan dan perdebatan dalam kalangan sarjana sama ada dalam konteks pengurusan organisasi dan juga akademik. Kajian ini adalah bertujuan untuk mengenal pasti dan memahami dengan lebih mendalam tentang dimensi-dimensi penting dalam kompetensi yang perlu dimiliki oleh seseorang pengurus untuk mengurus sistem gaji berdasarkan prestasi. Penelitian yang mendalam telah dilakukan melalui analisis terhadap 88 kajian-kajian literatur terkini yang diterbitkan antara tahun 2013 hingga 2020 berkaitan dengan pengurusan gaji berdasarkan prestasi. Penemuan daripada kajian ini menunjukkan bahawa terdapat tiga dimensi penting kompetensi yang perlu dimiliki oleh pengurus untuk mengurus sistem gaji berdasarkan prestasi dengan cekap dan berkesan iaitu komunikasi, penglibatan, dan penilaian prestasi. Sehubungan itu, adalah menjadi keutamaan kepada organisasi untuk memilih dan/atau melengkapkan pengurus yang bertanggungjawab mengurus sistem gaji berdasarkan prestasi dengan ketiga-tiga dimensi kompetensi ini bagi merealisasikan matlamat pekerja dan organisasi.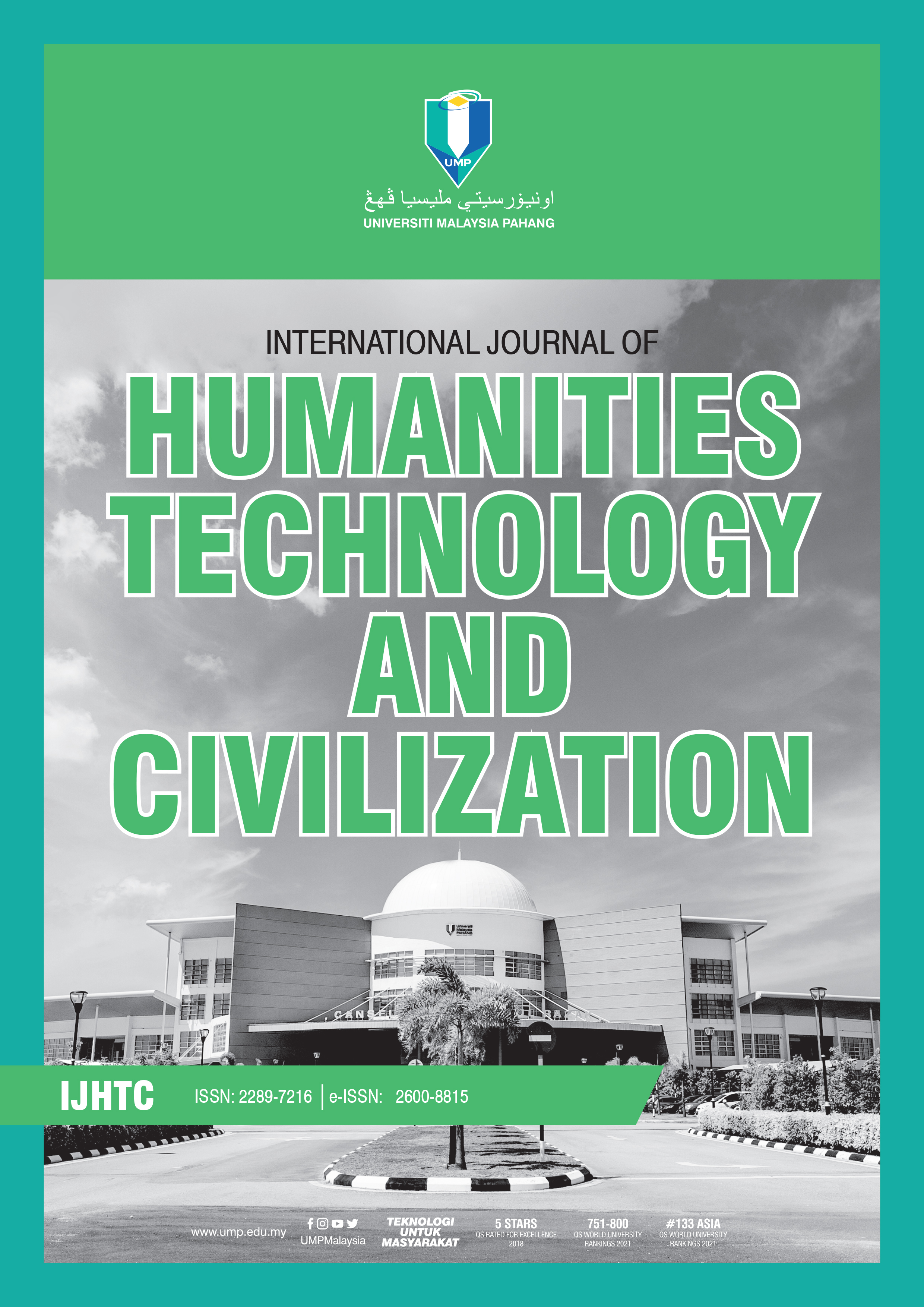 Downloads
License
Copyright (c) 2022 University Malaysia Pahang Publishing
This work is licensed under a Creative Commons Attribution 4.0 International License.