MAQASID SYARIAH SEBAGAI SATU PANDUAN DALAM PENGURUSAN WARGA EMAS MUSLIM DI MALAYSIA
Maqasid Syariah as a Guide for the Management of the Elderly Muslim in Malaysia
Keywords:
Warga Emas, Pengurusan, Maqasid Syariah, Islam, Penjagaan diri
Abstract
Warga emas ialah peringkat usia istimewa yang memerlukan pengurusan tersendiri. Peningkatan golongan ini dan perubahan gaya hidup masyarakat kontemporari menyebabkan pengurusan diri golongan ini perlu diberi perhatian. Di Malaysia, terdapat dasar dan strategi yang telah digubal dan dirangka dalam pengurusan warga emas berlandaskan pelbagai rujukan. Walau bagaimanapun, tidak disebut secara langsung ajaran Islam turut dijadikan sandaran dalam penggubalan tersebut  tanpa dinafikan secara asasnya dasar dan strategi yang dibuat bermatlamat untuk mendatangkan kebaikan dan tidak bercanggah dengan ajaran Islam. Walaupun begitu, sebagai satu agama yang syumul, Islam telah menyediakan panduan asas dalam pelbagai bentuk pengurusan termasuk pengurusan golongan warga emas. Sehubungan dengan itu, tulisan berbentuk konsep berkaitan maqasid syariah sebagai satu panduan dalam  pengurusan warga emas Muslim di Malaysia dibuat bagi menjelaskan penggunaan pendekatan dan prinsip maqasid syariah dalam pengurusan warga emas khususnya yang beragama Islam. Tulisan ini berasaskan kepada data yang diperolehi melalui kajian yang bersifat kualitatif dari jenis kajian perpustakaan. Rujukan kepada sumber utama ajaran Islam serta prinsip-prinsip maqasid syariah dilakukan sebagai sandaran terhadap cadangan yang dikemukakan. Semoga tulisan ini dapat membantu kefahaman masyarakat dalam usaha menambah baik dan memperkasa pengurusan golongan ini.
The elderly are a special age group that requires special management. The increase of this group and the change in the lifestyle of contemporary society cause the self-management of this group to be given attention. In Malaysia, there are policies and strategies that have been formulated in the management of the elderly based on various references. However, it is not directly mentioned that Islamic teachings are also used as a basis in the drafting without denying that the policies and strategies that are made are aimed at bringing good and may not contradict Islamic teachings. Even so, as a comprehensive religion, Islam has provided basic guidance in various forms of management, including the management of the elderly. In connection with that, a conceptual article related to maqasid shariah as a guide in the management of elderly Muslims in Malaysia was made to explain the use of the approach and principles of maqasid shariah in the management of the elderly.This article is based on data obtained through a qualitative study of the type of library research.  Reference to the main sources of Islamic teachings as well as the principles of maqasid shariah is done in support to the proposals presented. Hopefully this article can help the community's understanding in an effort to improve and empower the management of this group.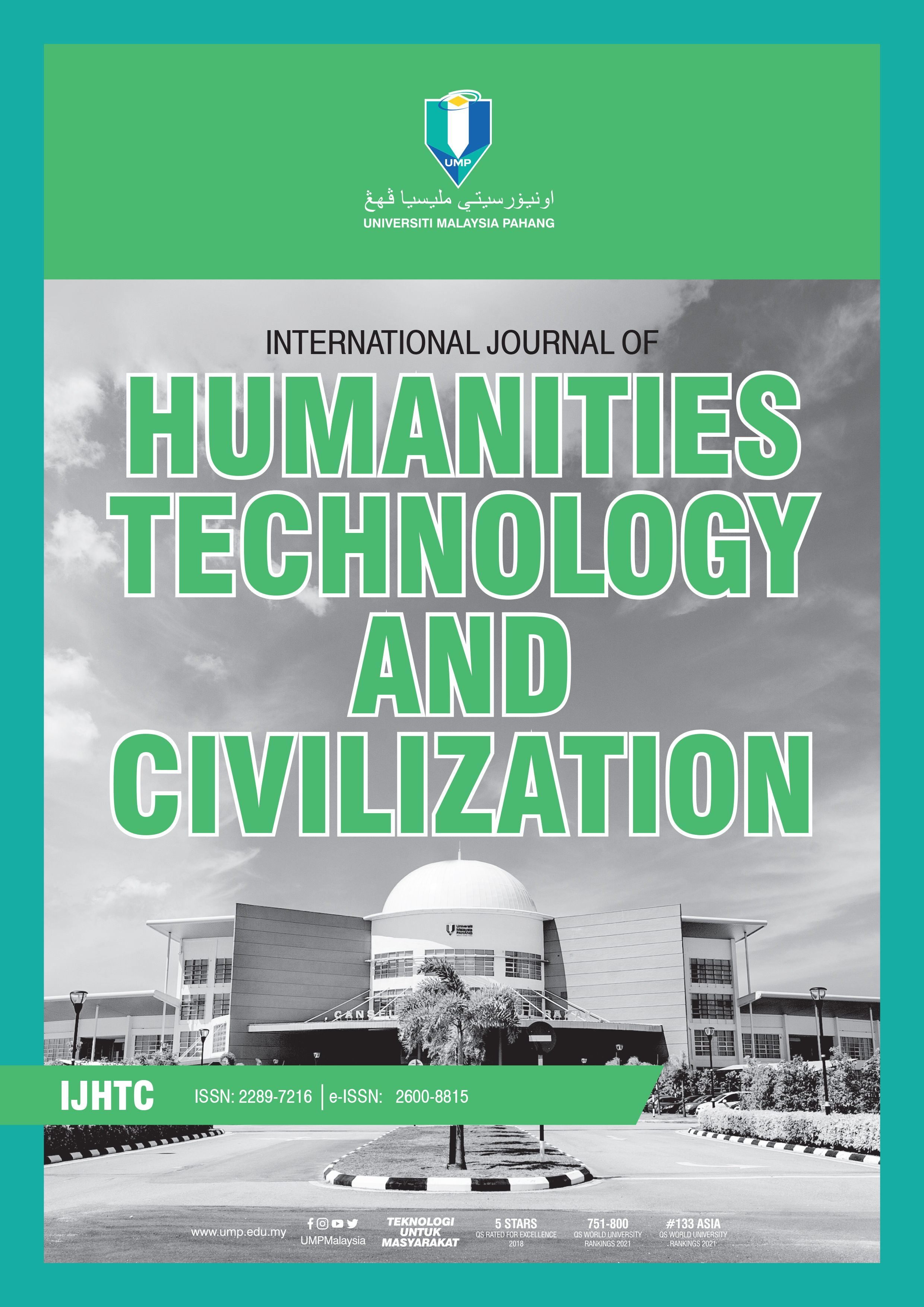 Downloads
Published
2023-06-13 — Updated on 2023-06-15
License
Copyright (c) 2023 University Malaysia Pahang Publishing
This work is licensed under a Creative Commons Attribution 4.0 International License.