Identification of Sentence Context based on Thematic Role Rules for Malay Short Essay Assessment
Keywords:
thematic role, subject, predicate
Abstract
Integrated short essay assessment can benefit related parties in education domain. It can be performed using linguistic approach to recognize sentence structure (word order). Subject-predicate rule does not consider sentence usage context in a sentence. Whereas, by using thematic role rule, each significant argument in a sentence is discovered to provide information on relation between word and the role it played in determining the meaning of a sentence. Tokens that have been labelled were matched with thematic role consisting of Agent, Patient, Theme, Source, Beneficiary, Experiencer, Place, Time and Quantity. This study is conducted on Compiler course in Malay which comprise of various type of sentences. 5-fold cross validation test shows that error rate produces by Thematic Role rule and Subject-Predicate rule are 13.51% and 34.05%, respectively, a difference of 20.54%. This result shows that by understanding sentence context, it will produce better and promising essay assessment.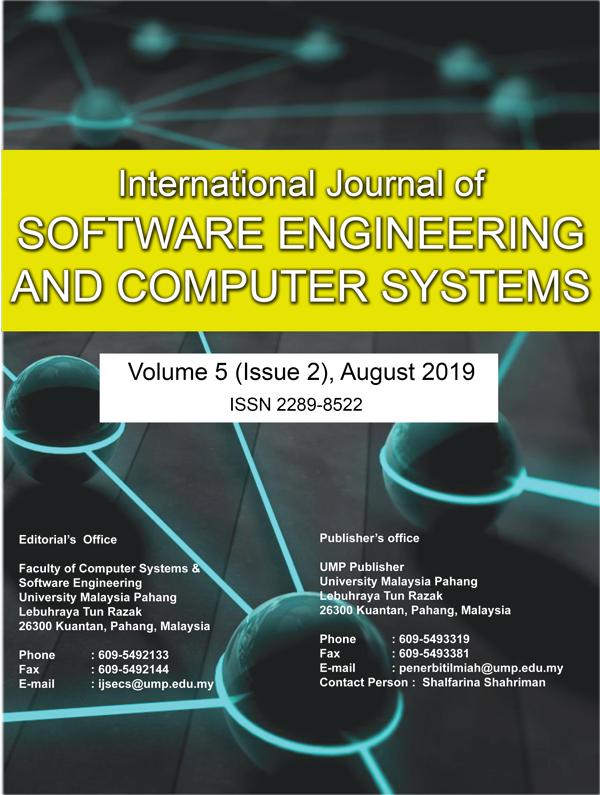 Downloads
How to Cite
Hamza, M. A., Ab Aziz, M. J., & Omar, N. (2020). Identification of Sentence Context based on Thematic Role Rules for Malay Short Essay Assessment. International Journal of Software Engineering and Computer Systems, 5(2), 66–77. Retrieved from https://journal.ump.edu.my/ijsecs/article/view/2950
Section
Full Length Article