AN EFFECTIVE DEEP LEARNING APPROACH FOR IMPROVING OFF-LINE ARABIC HANDWRITTEN CHARACTER RECOGNITION
Keywords:
Arabic character recognition, AHCR dataset, CNN, Deep Learning
Abstract
Developing systems in the computer vision domain persuade researchers in many applications. The main goal in computer vision applications is to enable the computers to imitate humans in their vision system. Various systems are developed for classifying and recognizing the different types of images. This paper introduces an effective approach towards designing a system for recognizing an isolated handwritten Arabic character based on a deep learning approach. The deep learning approach is based on the convolutional neural network (CNNs).  CNN plays an important role in every single application of the computer vision domain. The CNN model is developed and trained with Arabic handwritten characters in offline mode using three Arabic handwritten character recognition datasets. In order to validate the proposed system various experiments were conducted using the AHCR, AHCD, Hijja datasets. The AHCR dataset consists of 28000 images, the AHCD consists of 16800 images, and the Hijja dataset consists of 47434 images. Testing the proposed system yields excellent recognition results in both training and testing. The result shows that the performance of the proposed system achieves a superior accuracy of 89.8, 95.4%, and 92.5% using the AHCR, AHCD, and Hijja datasets respectively.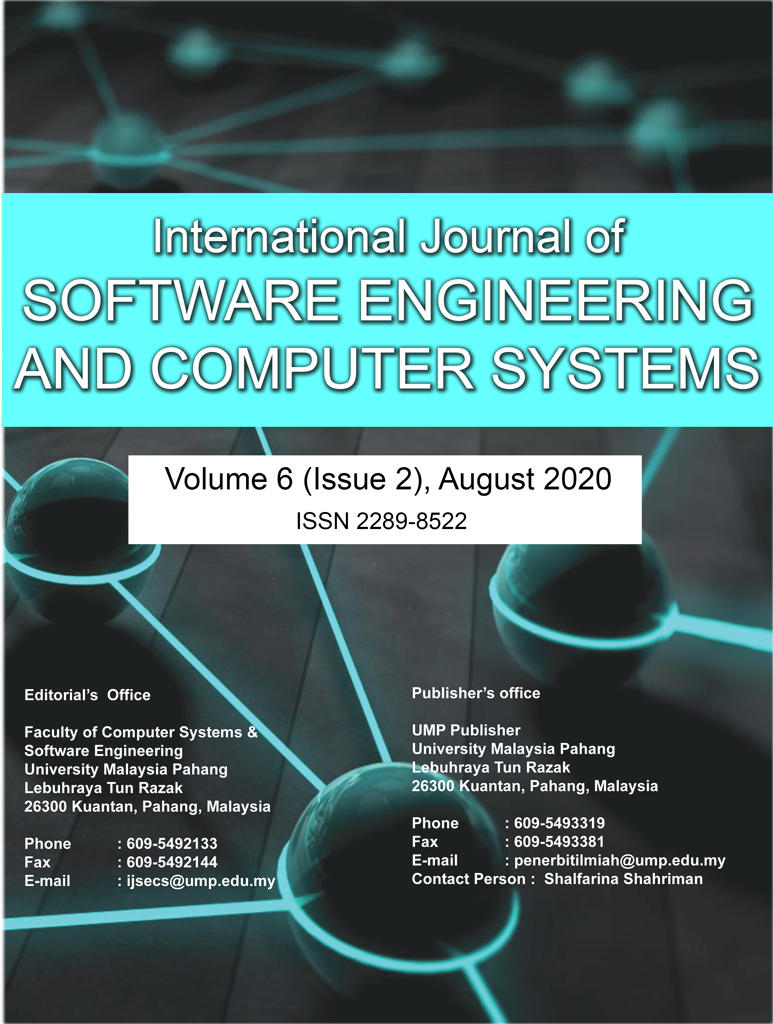 Downloads
How to Cite
Alkhateeb, J. H. (2021). AN EFFECTIVE DEEP LEARNING APPROACH FOR IMPROVING OFF-LINE ARABIC HANDWRITTEN CHARACTER RECOGNITION. International Journal of Software Engineering and Computer Systems, 6(2), 53–61. Retrieved from https://journal.ump.edu.my/ijsecs/article/view/4906
Section
Full Length Article