MULTIREGION SEGMENTATION OF MICROCALCIFICATION IN MAMMOGRAM IMAGES BY USING PARAMETRIC KERNEL GRAPH CUT ALGORITHM
Keywords:
Segmentation; Parametric Kernel Graph Cut; Microcalcification; Abnormalities
Abstract
Image segmentation is a crucial stage in image analysis. The role of segmentation technique is to partition an image into meaningful regions. Many methods are widely applied for image segmentation. However, several methods are faced with common issues, such as sensitive to the noise and not robust in practices. Therefore, Parametric Kernel Graph Cut Algorithm was used in this study. This method is an improvisation of the original Graph Cut which overcome these common issues by using the kernel trick instead of using different kinds of model in segmenting any images. In this study, the microcalcification from 25 mammogram images were extracted, whereby all the microcalcification were already confirmed by the radiologist. The performances of this method were measured based on Dice and Jaccard coefficient and also the accuracy and sensitivity by using percentage relative error of the area between method and expert. All the experimental results generated the outstanding results, where all images produced the average of 91.67% for Dice coefficient and 84.72% for Jaccard coefficient. Meanwhile both accuracy and sensitivity results acquired 97.84% and 96%, respectively. Therefore, Parametric Kernel Graph Cut Algorithm had proved its ability to segment the microcalcification robustly and efficiently.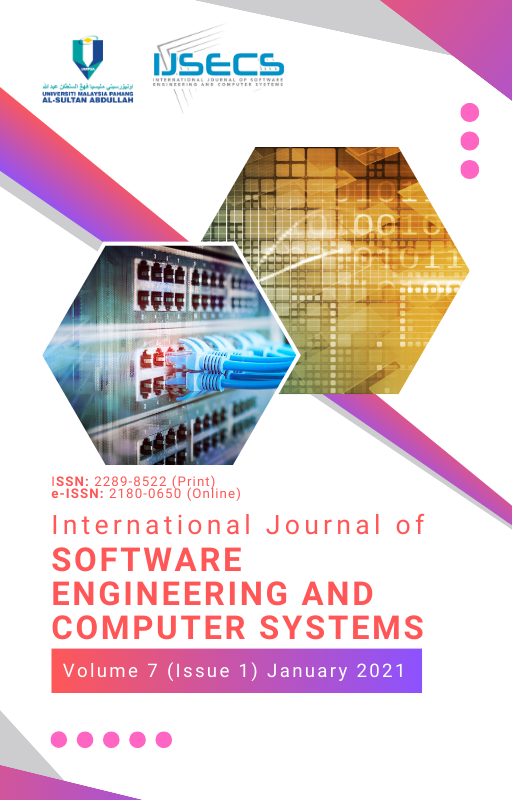 Downloads
How to Cite
Malek, A. A., Abdul Rahim, N., Mushtafa, N. F. N., Zailan, N. A., & Mohamed, N. (2021). MULTIREGION SEGMENTATION OF MICROCALCIFICATION IN MAMMOGRAM IMAGES BY USING PARAMETRIC KERNEL GRAPH CUT ALGORITHM. International Journal of Software Engineering and Computer Systems, 7(1), 1–11. Retrieved from https://journal.ump.edu.my/ijsecs/article/view/4622
Section
Full Length Article