An AN EMPIRICAL INVESTIGATION ON QUALITY ASSURANCE PRACTICES IN SOFTWARE INDUSTRIES: BANGLADESH PERSPECTIVE
Mahbubul Syeed

Associate Professor

Kaniz Fatema

Assistant Professor

Nasrin Sultana

Software Developer
Keywords:
Software Quality, SDLC, SQA Model
Abstract
Software companies often follow a planned and systematic process to ensure that the end product is error free and performs as per the requirements, often termed as Software Quality Assurance (SQA) process. However, it has been reported that software companies (especially, mid size and startup
companies) in developing countries often cut corners to this process due to time and budget limit, and to rush into the market, compromising the quality.
In this research we empirically investigated the SQA process followed in the software companies in Bangladesh. According to the assessment more than half of the companies fall short in adhering SQA practices within their SDLC. The rest, either fully or partially comply to it. This study further proposed a SQA model based on inspection process, and provide guidelines for continuous quality improvement. The model and guidelines are derived to best support these software companies to improve SQA practices.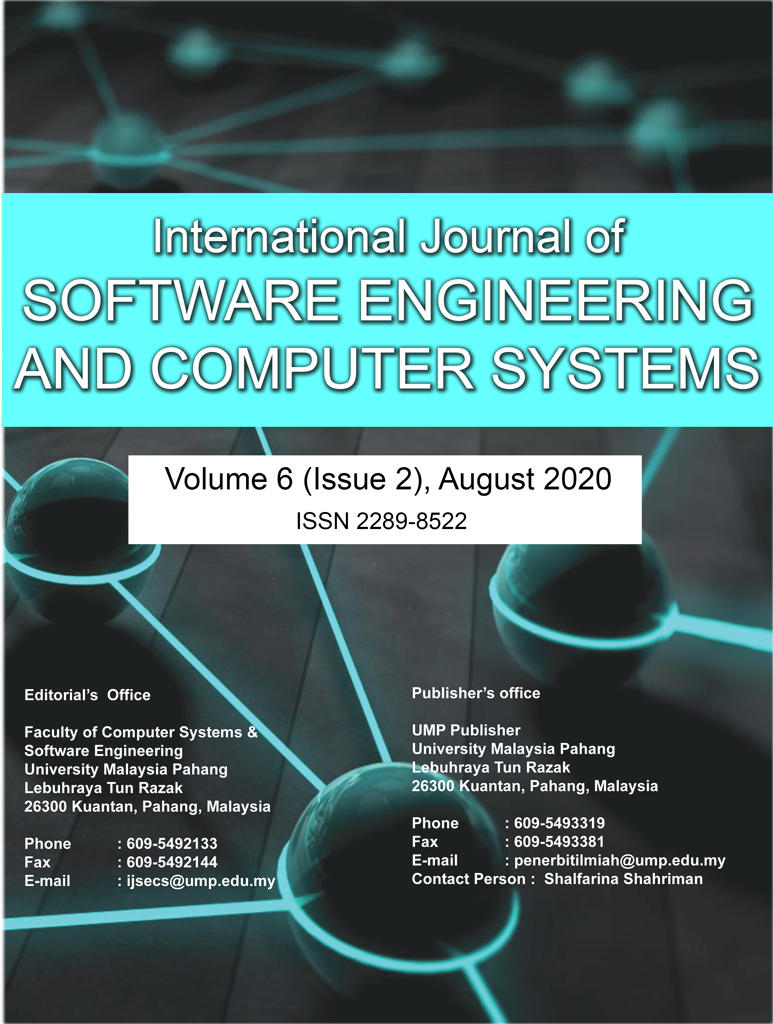 How to Cite
Syeed, M., Fatema, K., & Sultana, N. (2020). An AN EMPIRICAL INVESTIGATION ON QUALITY ASSURANCE PRACTICES IN SOFTWARE INDUSTRIES: BANGLADESH PERSPECTIVE. International Journal of Software Engineering and Computer Systems, 6(2), 52-61. Retrieved from https://journal.ump.edu.my/ijsecs/article/view/4501
Section
Full Length Article