IMPROVING THE ACCURACY OF STATIC SOURCE CODE BASED SOFTWARE CHANGE IMPACT ANALYSIS THROUGH HYBRID TECHNIQUES: A REVIEW
Keywords:
Software change, software maintenance, Software evolution, Change Impact Analysis
Abstract
Change is an inevitable phenomenon of life. This inevitability of change in the real world has made a software change an indispensable characteristic of software systems and a fundamental task of software maintenance and evolution. The continuous evolution process of software systems can greatly affect the systems' quality and reliability if proper mechanisms to manage them are not adequately provided. Therefore, there is a need for automated techniques to effectively make an assessment of proposed software changes that may arise due to bug fixes, technological advancements, changing user requirements etc., before their implementation. Software Change Impact Analysis (CIA) is an essential activity for comprehending and identifying potential change impacts of software changes that can help prevent the system from entering into an erroneous state. Despite the emergence of different CIA techniques, they are yet to reach an optimal level of accuracy desired by software engineers. Consequently, researchers in recent years have come up with hybrid CIA techniques which are a blend of multiple CIA approaches, as a way of improving the accuracy of change impacts analysis techniques.  This study presents these hybrid CIA techniques and how they improve accuracy. They are also compared and areas for further research are identified.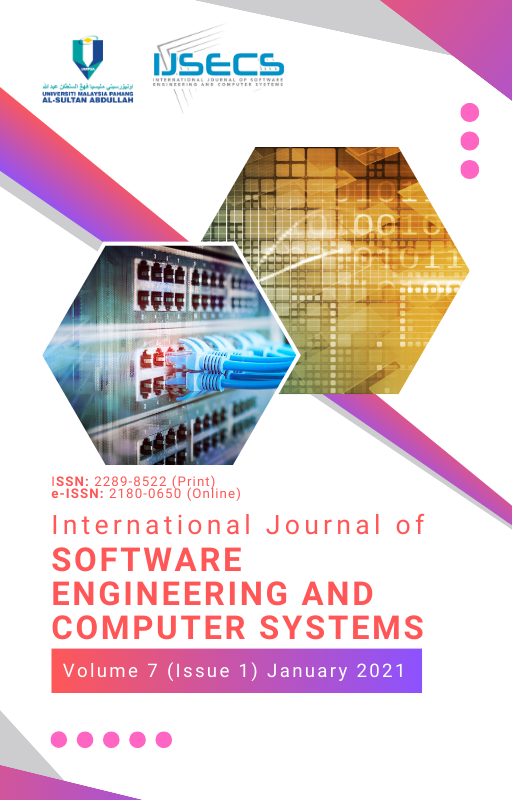 Downloads
How to Cite
T.O, A., SHAKIRAT, Y., BAJEH, A., & ADEWOLE, K. (2021). IMPROVING THE ACCURACY OF STATIC SOURCE CODE BASED SOFTWARE CHANGE IMPACT ANALYSIS THROUGH HYBRID TECHNIQUES: A REVIEW. International Journal of Software Engineering and Computer Systems, 7(1), 57–66. Retrieved from https://journal.ump.edu.my/ijsecs/article/view/5730