PENGHAYATAN WARGANEGARA MALAYSIA TERHADAP LAMBANG KENEGARAAN MALAYSIA DAN CABARAN REVOLUSI PERINDUSTRIAN 4.0: SATU PENELITIAN AWAL
Malaysian's Appreciation Towards the Country's Nationhood Symbols and Challenges of the 4.0 Industrial Revolution: A Preliminary Study
Keywords:
Penghayatan, Lambang Kenegaraan Malaysia, Revolusi Industri 4.0., Appreciation, Malaysian Nationhood Symbols , Industrial Revolution 4.0
Abstract
Abstract - This article discusses the Malaysian community's appreciation of the Malaysian Nationhood symbols. The Malaysian Nationhood symbols include the National Coat of Arms, National Anthem, National Flag, National Language and National Flower. It also discusses the readiness of Malaysian citizens in facing the challenges of the Industrial Revolution 4.0. This article is a preliminary study based on literature highlights, readings, inquiries and views. This study used library resources including circulars, books, journals and websites. The results of the study based on the preliminary survey showed that the awareness and sensitivity of the Malaysian community in cultivating identity and patriotism towards the country can still be improved.
Abstrak - Artikel ini membincangkan mengenai penghayatan masyarakat Malaysia terhadap lambang Kenegaraan Malaysia. Lambang Kenegaraan Malaysia meliputi Jata Negara, Lagu Kebangsaan, Bendera Kebangsaan, Bahasa Kebangsaan dan Bunga Kebangsaan. Turut dibincangkan ialah persediaan yang diperlu dilakukan oleh warganegara Malaysia dalam mendepani cabaran Revolusi Industri 4.0. Artikel ini merupakan penelitian awal berdasarkan kepada sorotan literatur, pembacaan, penelitian dan pandangan. Kajian ini menggunakan sumber perpustakaan meliputi Pekeliling, buku, jurnal dan laman sesawang. Hasil kajian berdasarkan tinjauan awal menunjukkan bahawa kepekaan dan sensitiviti masyarakat Malaysia masih boleh dipertingkatkan dalam memupuk jati diri dan patriotisme terhadap negara.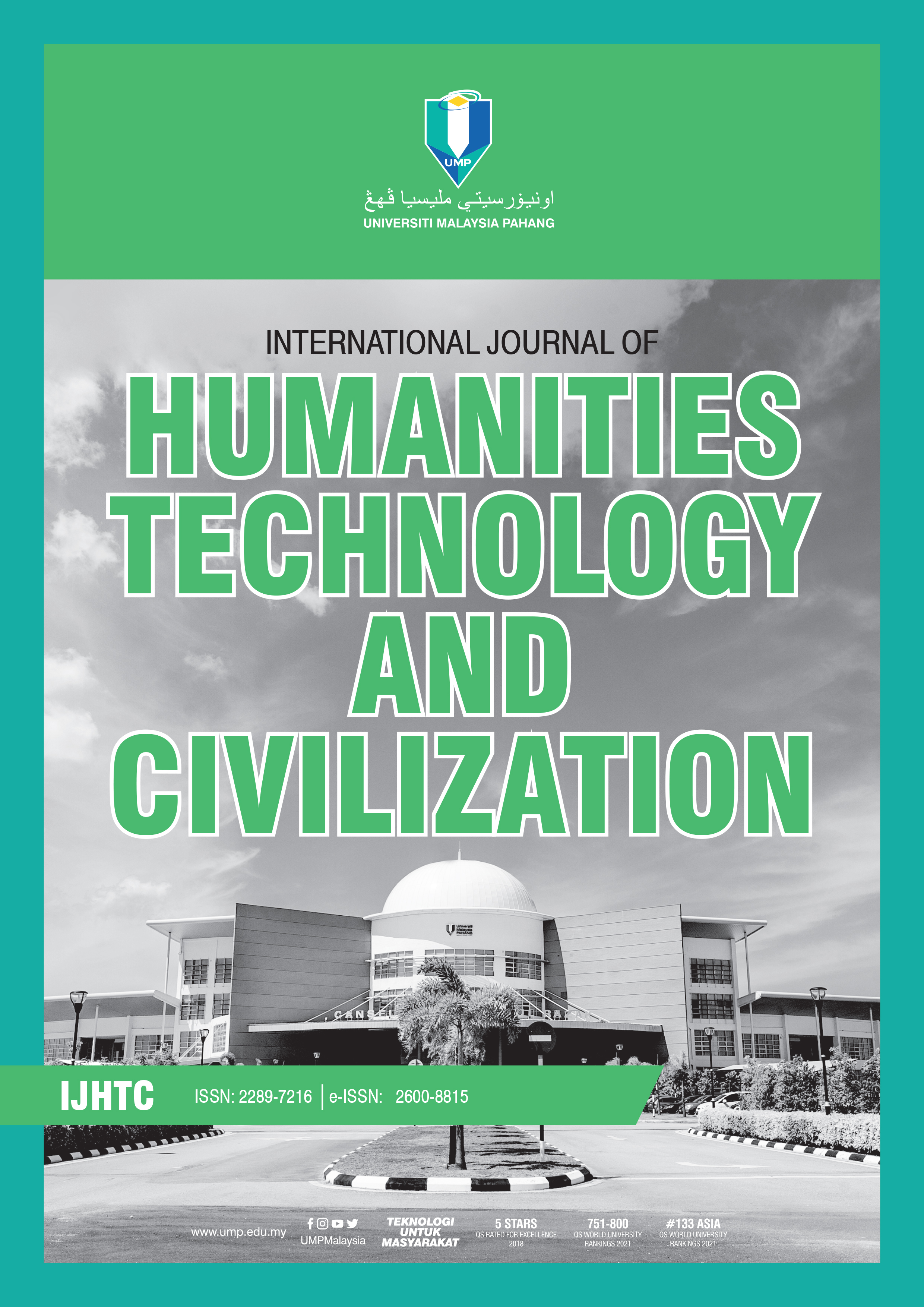 Downloads
Published
2022-06-23 — Updated on 2022-07-04
License
Copyright (c) 2022 University Malaysia Pahang Publishing
This work is licensed under a Creative Commons Attribution 4.0 International License.