Electron spins coupling of coconut shell activated nanocarbons in solid propellant on improving to the thrust stability and specific impulses
Nur Rachman Supadmana Muda

Departement of Mechanical Engineering Brawijaya University, Malang, Indonesia

I.N.G. Wardana

Departement of Mechanical Engineering Brawijaya University, Malang, Indonesia

Nurkholis Hamidi

Departement of Mechanical Engineering Brawijaya University, Malang, Indonesia

Lilis Yuliati

Departement of Mechanical Engineering Brawijaya University, Malang, Indonesia

Gunawan Witjaksono

Departement of Electrical and Electronic Engineering, Universiti Teknologi PETRONAS, Malaysia
Keywords:
Nanocarbons, electron spin coupling, thrust stability, specific impulses
Abstract
The role of activated coconut carbon in the combustion of solid propellant composed by ammonium perchlorate, aluminum, and hydroxyl terminated polybutadiene on improving to the thrust stability and specific impulses have been studied experimentally. Nanocarbons derived from coconut shells produces carbon compounds which dictates electron spin coupling sp2-sp3 when there is an increase in temperature until combustion occurs. Strong nanocarbon bonds require high temperatures and pressures to release bonds and bind oxygen. The results show that activated carbon plays a role in controlling the propellant combustion reaction and reduces thrust fluctuations. But the particle size plays a very decisive role. In micro size the activated carbon becomes a thermal load so thrust power decrease. At nano size the very wide contact area of the activated carbon accelerates the decomposition process to absorb large amounts of energy. While carbon nano as capacitors active side control the combustion reaction so that the exothermic process takes place more gradual and smoother that prolong burning time. As a result, there is an increase in heat flow that amplifies thrust stability and specific impulses.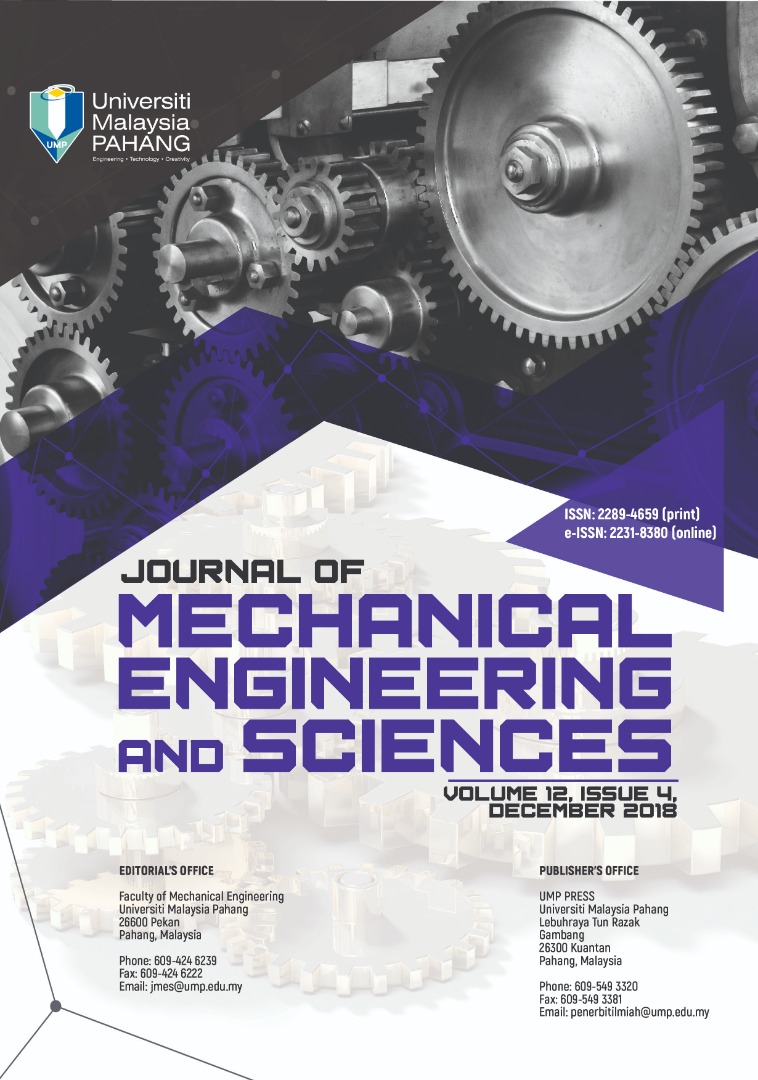 How to Cite
Supadmana Muda, N. R., Wardana, I., Hamidi, N., Yuliati, L., & Witjaksono, G. (2018). Electron spins coupling of coconut shell activated nanocarbons in solid propellant on improving to the thrust stability and specific impulses. Journal of Mechanical Engineering and Sciences, 12(4), 4001-4017. https://doi.org/10.15282/jmes.12.4.2018.02.0348
This work is licensed under a Creative Commons Attribution-NonCommercial 4.0 International License.