Thermal shock resistance of yttrium aluminium oxide Y3Al5O12 thermal barrier coating for titanium alloy
Keywords:
Thermal barrier coating, Yttrium aluminium oxide, Thermal shock resistance
Abstract
The high strength-to- weight ratio of titanium alloys allows their use in jet engines. However, their use is restricted by susceptibility to oxidation at high temperatures. In this study, the possibility of increasing the operating temperature of titanium alloys through using Yttrium Aluminum Oxide (YAG) as a thermal barrier coating material for Ti-6Al-4V substrate is studied. The study concludes that YAG can be utilized to increase the operating temperature of Ti-6Al-4V titanium alloy from around 350 °C to 800 °C due to its low thermal conductivity and phase stability up to its melting point. In addition, its lower oxygen diffusivity in comparison with the standard YSZ material will provide a better protection of the titanium substrate from oxidation. In this work, coating was created using atmospheric plasma spray. X-ray Diffraction (XRD) and Scanning Electron Microscope (SEM) were used to examine coatings' composition and structure. The coating was characterized by thermal shock test, Vickers hardness test and adhesion strength test. X-ray diffraction indicated that the coating was of a partially crystalline Y3Al5O12 composition. The coating was porous with excellent thermal shock resistance at 800 oC, with a Vickers micro-hardness of 331.35 HV and adhesion strength of 17.6 MPa.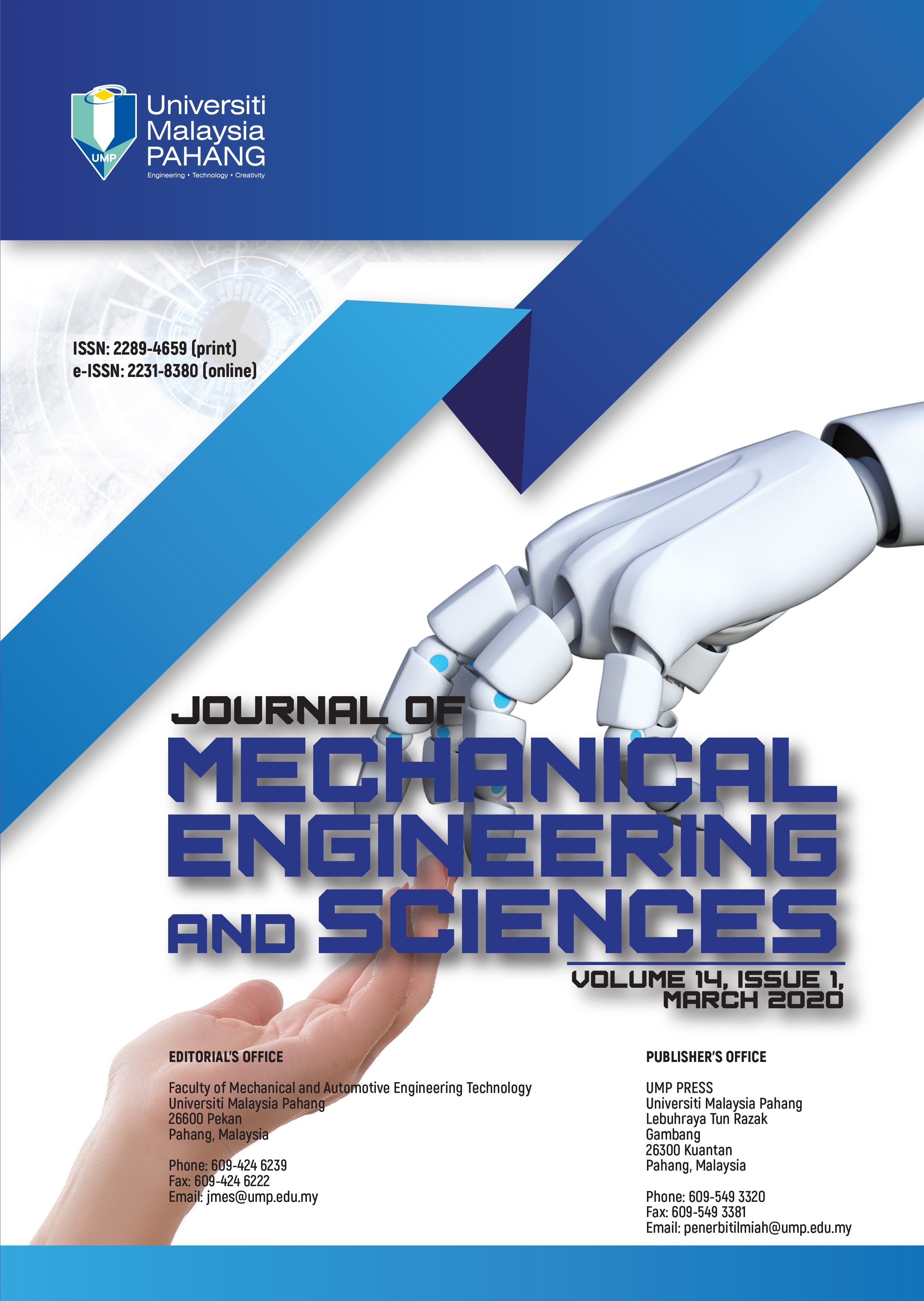 Downloads
How to Cite
Almomani, M. A., Al-Widyan, M. I., & Mohaidat, S. M. (2020). Thermal shock resistance of yttrium aluminium oxide Y3Al5O12 thermal barrier coating for titanium alloy. Journal of Mechanical Engineering and Sciences, 14(1), 6514–6525. https://doi.org/10.15282/jmes.14.1.2020.26.0511