PREDICTION OF TRAFFIC ACCIDENT SEVERITY USING DATA MINING TECHNIQUES IN IBB PROVINCE, YEMEN
Keywords:
Traffic Accidents, Neural Network, Decision Tree, Back-Propagation Algorithm
Abstract
Traffic accidents are the leading causes beyond death; it is the concern of most countries that strive for finding radical solutions to this problem. There are several methods used in the process of forecasting traffic accidents such as classification, assembly, association, etc. This paper surveyed the latest studies in the field of traffic accident prediction; the most important tools and algorithms were used in the prediction process such as Back- propagation Neural Networks and the decision tree. In addition, this paper proposed a model for predicting traffic accidents based on dataset obtained from the Directorate General of Traffic Statistics, Ibb, Yemen.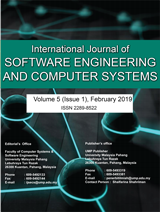 Downloads
How to Cite
Hazaa, M. A., Saad, R. M., & Alnaklani, M. A. (2019). PREDICTION OF TRAFFIC ACCIDENT SEVERITY USING DATA MINING TECHNIQUES IN IBB PROVINCE, YEMEN. International Journal of Software Engineering and Computer Systems, 5(1), 77–92. Retrieved from https://journal.ump.edu.my/ijsecs/article/view/2724
Section
Full Length Article