OPTIMIZED GENETIC ALGORITHM AND EXTENDED DIFFIE HELLMAN AS AN EFFECTUAL APPROACH FOR DOS-ATTACK DETECTION IN CLOUD
Keywords:
Genetic Algorithm, Extended Deffie hellman Algorithm, Encryption time, Decryption time, Cloud Computing, Intruders, Intrusion detection, Middle-man attack, Denial of sevices
Abstract
 Cloud computing is a mode to increase competence and capabilities devoid of investing in any infrastructure. It seems that in cloud computing environment the major problem that ensure the secure communication and protect responsive data in open networks from unauthorised access. These days it seems the headlines are jam-packed with stories about security breaches to these services; that result in the leak of a large amount of private data of the users. As cloud computing can offer new computing benefits, but it faces soaring risks, specifically on the security side where DOS attacks can make cloud services unavailable. This paper aims to turn up an effective method of detecting DOS attacks with an optimized Genetic algorithm and extended version of Diffie-hellman algorithm. To prevent data loss or corruption caused by the insiders in the cloud, Optimized Genetic Algorithm (OGA) is utilized, which effectively recovers the data and retrieve it if the missed data without loss. It is then followed with the decryption process as if requested by the user. An optimized path assortment for information broadcast proves to be an effective method in the cloud computing atmosphere. The proposed framework ensures certification and paves way for secure data access in an unauthorized network, with improved performance. It successfully assure the high level of protection of the transmission and data transmitted. And concurrently reduce the communication complexities.To reduce time complexity and detect the attackers by mutual secret key that is brought on using extended version of Diffie-hellman to endorse available key generation.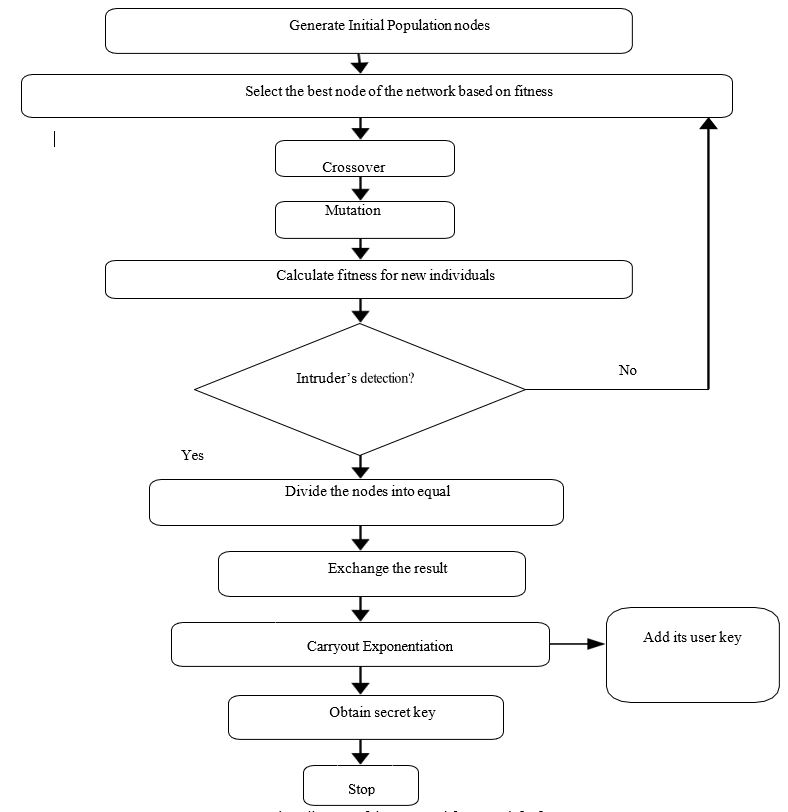 Downloads
How to Cite
Chaudhary, H., Chaudhary, H., & Sharma, A. K. (2022). OPTIMIZED GENETIC ALGORITHM AND EXTENDED DIFFIE HELLMAN AS AN EFFECTUAL APPROACH FOR DOS-ATTACK DETECTION IN CLOUD. International Journal of Software Engineering and Computer Systems, 8(1), 69–78. https://doi.org/10.15282/ijsecs.8.1.2022.7.0097
Section
Full Length Article
License
Copyright (c) 2022 University Malaysia Pahang Publishing
This work is licensed under a Creative Commons Attribution 4.0 International License.