STUDY OF YOUNG MOTORCYCLISTS' RISK BEHAVIOURS TOWARDS ROAD ACCIDENTS IN KUANTAN
Keywords:
Road traffic accidents, Risk riding behaviors, Urban areas
Abstract
In Malaysia, the number of motorcycle-related traffic accidents has gradually climbed over time. Road traffic accidents are typically caused by a combination of individuals and environmental circumstances.Young motorcyclists had significantly over-represented number of deaths in motorcycle road accidents. Many aspects, such as inexperience, lack of riding competence, and risky riding behaviour, have been linked to road traffic crashes among young adults aged 16 to 19 years old. However, less study has been conducted to analyze these young motorcyclists (high school students) riding behaviour. Therefore, this review aims to identify secondary school student's risk behaviours for road traffic accidents among motorcyclists in Kuantan with young motorcyclists being the main contributor to the road accidents. Most of the youngster use motorcycles as their daily mode of transportation. Methods: This study used a cross-sectional study design and a simple random sampling method. It was conducted among students in three different school in Kuantan area. This study used on-site behavioural observation survey which data observation forms are specifically designed to collect data on motorcyclists' risk behaviours by using a video camera in the school area. Results: The findings proved that the male students had higher frequency number that contribute to break the speed limits behaviour compare to the female students. Subsequently, breaking the speed limit and riding without crash helmets, failing to keep proper side to side movement with another vehicle and tailgating with another vehicle with unsafe distance are the most influenced risk riding behaviour factors among the students. Apart from that, riding while impaired, performing stunting acts, riding against traffic and riding without headlights on & traffic violation are the behaviours that less contributed to the number of motorcycle accidents. Conclusion: Each risky riding behavior factor has a different effect on road safety among young mototcyclists, especially the students in urban areas. Other than that, the estimated number of crashes can be a reference to authority to reduce the number of accidents in Malaysia.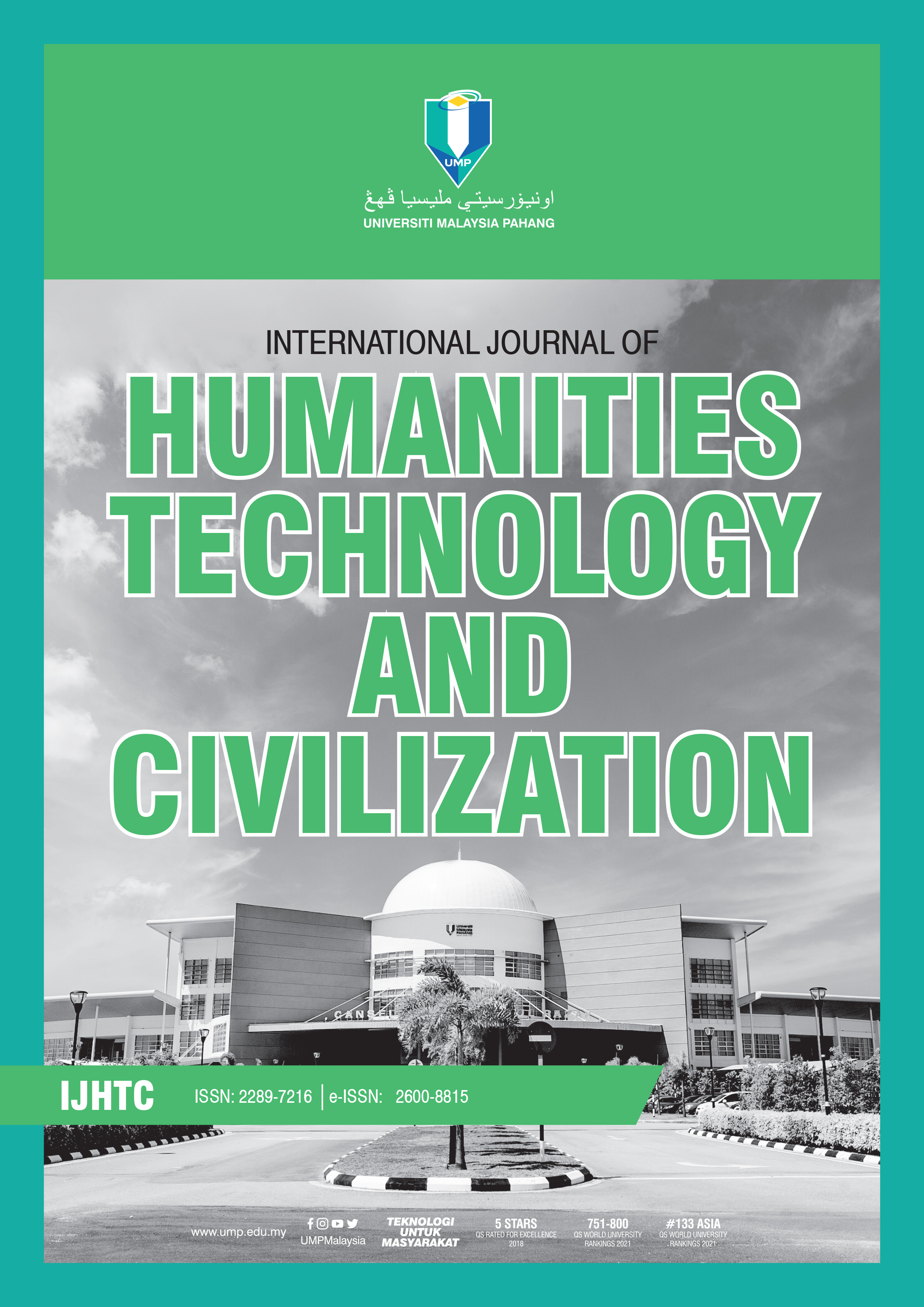 Downloads
Section
General Humanities
License
Copyright (c) 2022 University Malaysia Pahang Publishing
This work is licensed under a Creative Commons Attribution 4.0 International License.