PERANAN AGEN SOSIALISASI IBU BAPA TERHADAP PENGETAHUAN POLITIK MAHASISWA MELAYU DI UNIVERSITI AWAM
The Influence of Parental Socialization Agents on Malay Students' Political Knowledge in Public Universities
Keywords:
Mahasiswa, Sosialisasi, Politik, Pengetahuan, Ibu bapa, Students, Socialization, Politic Knowledge, Parent
Abstract
Abstract - The voting age restriction has been lowered to 18 years old, and the removal of Section 15(2)(c) of the AUKU has made it the country's responsibility to prepare young people to become mature voters. Some of these groups are made up of university students. The socialization process of students who are knowledgeable as voters in elections is closely tied to their socialization process. As a result, the purpose of this study is to analyze students' political knowledge levels as well as the role of parents as the earliest and most organized political socialization agents in influencing students' political knowledge. Malay students from four public universities in the Klang Valley were asked to participate in this study. The research uses a quantitative approach, and the information was gathered through questionnaires collected during a field survey. The study's sample included 441 Malay students who were chosen using stratified and simple sampling methods. The study's findings revealed that, despite their high level of political knowledge, the students' political information was not received directly from their parents' agents. As a result, these students learned knowledge from other socialization agents, particularly in relation to politics, but the values and beliefs that parents socialize remain their consideration and reference, as parents are more stable socialization agents than other socialization agents.
Abstrak - Had umur minimum kelayakan pengundi diturunkan kepada usia 18 tahun dan pemansuhan Seksyen 15(2)(c) AUKU telah menjadi tanggungjawab besar negara untuk mempersiapkan golongan muda menjadi pengundi yang matang. Sebahagian mereka ini terdiri dalam kalangan mahasiswa universiti. Siap siaga mahasiswa yang berpengetahuan sebagai pengundi dalam pilihan raya berkait rapat dengan proses sosialisasi yang dilalui oleh mereka. Oleh itu, makalah ini bertujuan untuk membincangkan tahap pengetahuan mahasiswa serta peranan ibu bapa sebagai agen sosialisasi politik terawal dan berstruktur dalam menyumbang kepada pengetahuan politik mahasiswa. Responden yang terlibat dalam kajian ini ialah mahasiswa berbangsa Melayu di empat buah Universiti Awam terpilih sekitar Lembah Klang. Kajian ini menggunakan pendekatan kuantitatif dan data kajian diperoleh melalui borang soal selidik yang dikumpul semasa tinjauan dilakukan di lapangan. Sampel kajian terdiri daripada 441 orang responden mahasisiwa Melayu yang dipilih berdasarkan pensampelan berstrata dan persampelan mudah. Hasil kajian mendapati pengetahuan politik responden mahasiswa bukanlah diperolehi daripada agen ibu bapa secara langsung walaupun mereka mempunyai pengetahuan yang tinggi tentang aspek politik. Oleh itu, mahasiswa ini mendapat pengetahuan khususnya berkaitan politik adalah daripada agen sosialisasi lain namun aspek nilai dan kepercayaan yang disosialisasikan oleh ibu bapa tetap menjadi pertimbangan dan rujukan mereka kerana ibu bapa merupakan agen sosialisasi yang lebih stabil berbanding agen sosialisasi lain.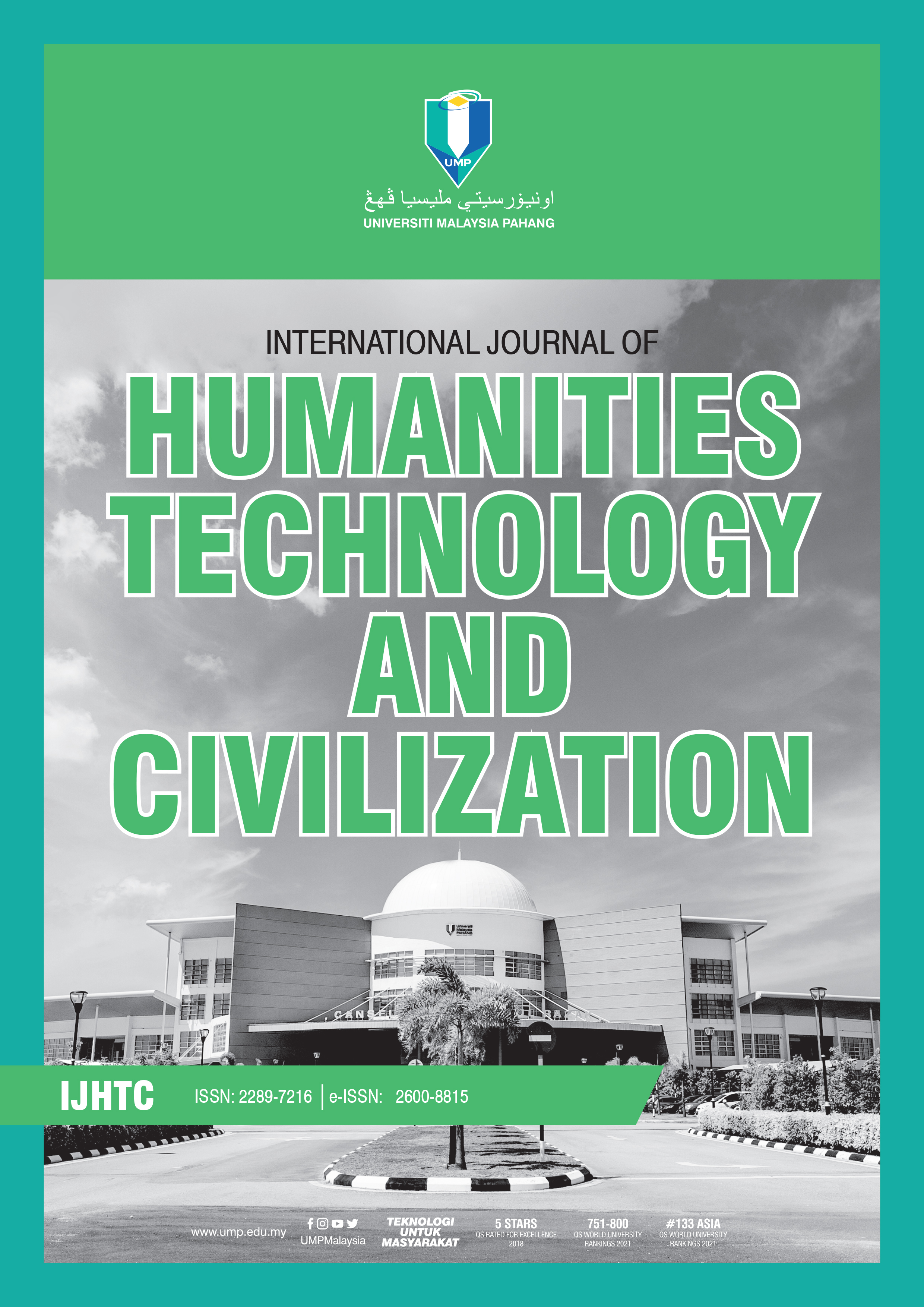 Downloads
License
Copyright (c) 2022 University Malaysia Pahang Publishing
This work is licensed under a Creative Commons Attribution 4.0 International License.