Properties of concrete containing microwaved sewage sludge ash
Keywords:
Microwave sewage sludge ash, concrete, Pozzolanic
Abstract
Urban population of Malaysia is stated as 72.8% of its total population, and growing every year. Due to this growing number of population, the sewage sludge waste produce every year has also gradually increased. Malaysia itself produces 3.2 million m3 of sewage sludge annually. Normally all of this waste is disposed by landfill. Furthermore, usual production of cement and sewage sludge ash consumes a lot of energy by using incineration process with a very high temperature. Thus, microwave heating method was an alternatives use in this research to reduce the consumption of energy and time used to heat the sewage sludge ash. This research was conducted to investigate the optimum performances of different percentage (0%, 5%, 10%, 15% and 20%) by weight of cement of the Microwaved Sewage Sludge Ash (MSSA) concrete with different curing regime, which was air and water curing. The characteristic of MSSA was tested by X-Ray Fluorescence (XRF), X-Ray Diffraction (XRD) and Scanning Electron Microscopy (SEM). The mechanical properties of MSSA concrete was examined by Compressive Strength test, Flexural Strength test and Modulus of Elasticity test after 180 days of curing. The MSSA samples were also tested with water absorption test to evaluate the quality of concrete in term of porosity and permeability. Water curing sample with 5% of MSSA (W5) had the best in results compared to other specimens. The mechanical properties of W5 content in concrete shows the most optimum samples due to the densification of pozzolanic reaction and filler effect of MSSA. The curing effect with better result was water curing, as it got highest value of strength in compressive test, flexural test and modulus of elasticity test. As conclusion, based on the results, it is shown the positive impact on using the MSSA as additional material to the cement mixture to improve the quality of the concrete. Thus, this will reduce the disposal of sewage sludge waste on dumping site and improves the quality performances of the concrete.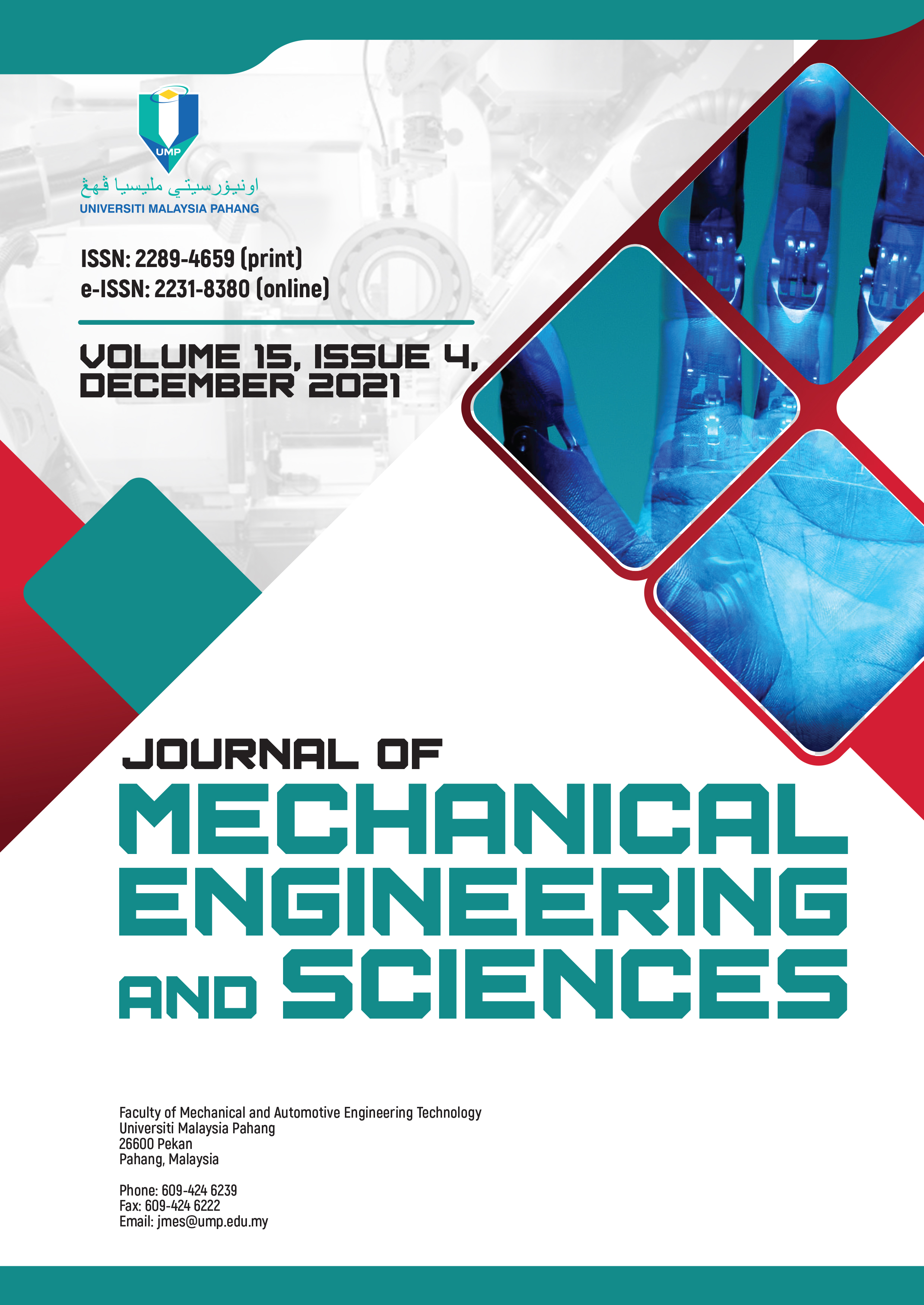 Downloads
How to Cite
[1]
M. Azed and D.S. Ing, "Properties of concrete containing microwaved sewage sludge ash", JMES, vol. 15, no. 4, pp. 8469–8479, Dec. 2021.
License
Copyright (c) 2021 Universiti Malaysia Pahang Publishing
This work is licensed under a Creative Commons Attribution 4.0 International License.