Representation of bolted joints in a structure using finite element modelling and model updating
Keywords:
Finite element modelling, experimental modal analysis, dynamic behaviour, model updating, bolted joints
Abstract
Efficient and accurate finite element (FE) modelling of bolted joints is essential for increasing confidence in the investigation of structural vibrations. However, modelling of bolted joints for the investigation is often found to be very challenging. This paper proposes an appropriate FE representation of bolted joints for the prediction of the dynamic behaviour of a bolted joint structure. Two different FE models of the bolted joint structure with two different FE element connectors, which are CBEAM and CBUSH, representing the bolted joints are developed. Modal updating is used to correlate the two FE models with the experimental model. The dynamic behaviour of the two FE models is compared with experimental modal analysis to evaluate and determine the most appropriate FE model of the bolted joint structure. The comparison reveals that the CBUSH element connectors based FE model has a greater capability in representing the bolted joints with 86 percent accuracy and greater efficiency in updating the model parameters. The proposed modelling technique will be useful in the modelling of a complex structure with a large number of bolted joints.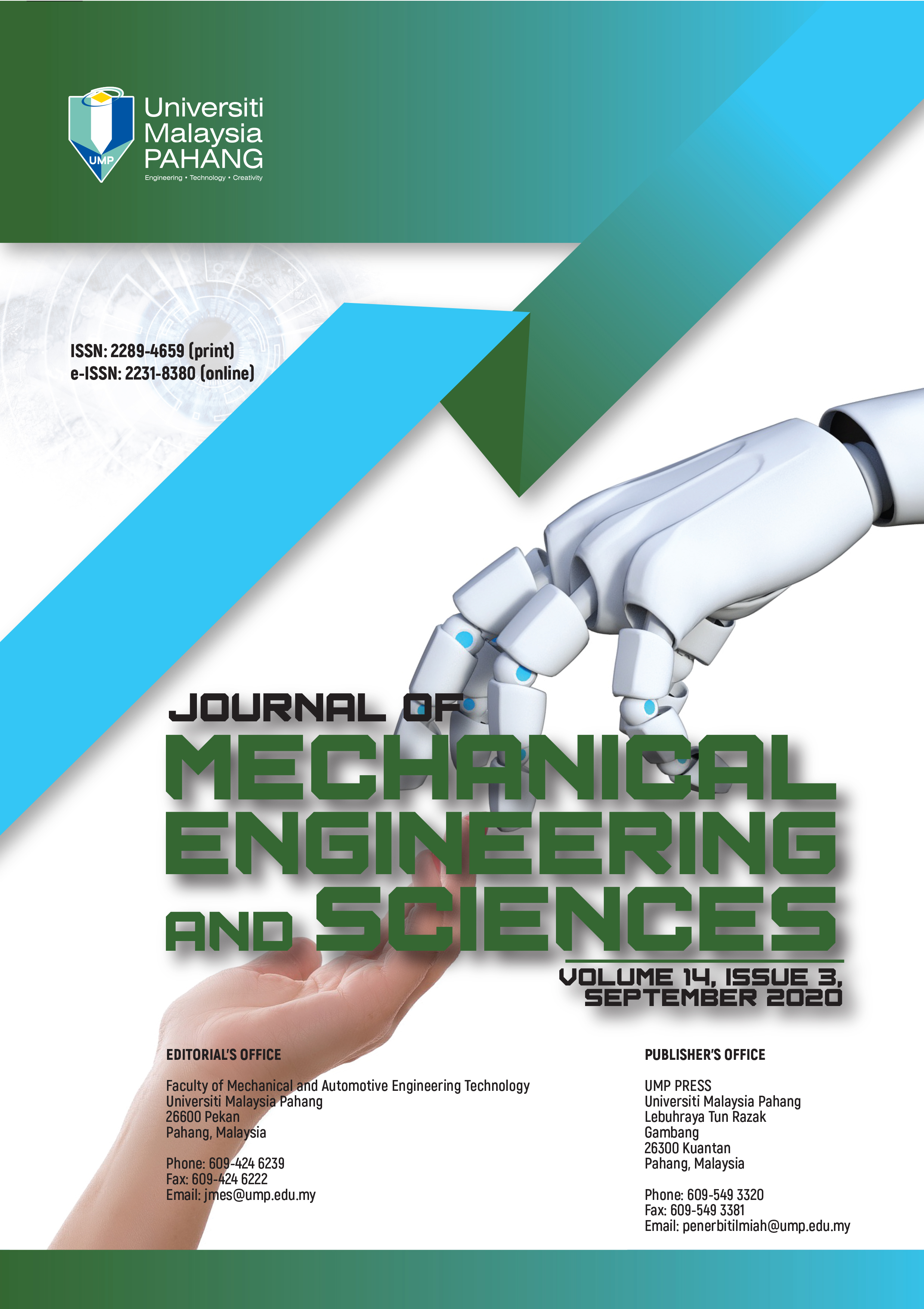 Downloads
How to Cite
Omar, R., Abdul Rani, M. N., & Yunus, M. A. (2020). Representation of bolted joints in a structure using finite element modelling and model updating. Journal of Mechanical Engineering and Sciences, 14(3), 7141–7151. https://doi.org/10.15282/jmes.14.3.2020.15.0560