Cross-cultural Competence in the Volatile, Uncertain, Complex and Ambiguous World
Keywords:
Cross-cultural competence, Cultural intelligence, Cultural diversity, Globalisation, Foreign language learning, Volatile, Uncertain, Complex and Ambiguous
Abstract
Advances in communication technology and transportation have made the world increasingly seamless and borderless. Globalisation brings people from different cultural backgrounds and regions together in closer contact than ever before. The cross-cultural contact brings its expected problems in cultural differences but the Volatile, Uncertain, Complex, and Ambiguous (VUCA) environment also means that people cannot rely on stereotypes and past experiences of other cultural groups because of the speed by which changes take place. Because of this, cross-cultural competence is needed. The dimension that is better understood due to more extensive research is intercultural competence, and cultural training has been found to be useful. The other dimension, cultural intelligence, is less understood. The notion that cultural intelligence depends on individual differences means that some individuals have the intercultural sensitivity that makes for successful cross-cultural contact. Past research conducted in workplace settings suggest that there may be a limit to awareness training. Nevertheless, the investigation of the interrelationship of the intercultural competence and cultural intelligence dimensions is less understood. Furthermore, the investigation of cross-cultural competence in academic settings is rudimentary, but needs to be stepped up because of the increasing influx of international students into Malaysia.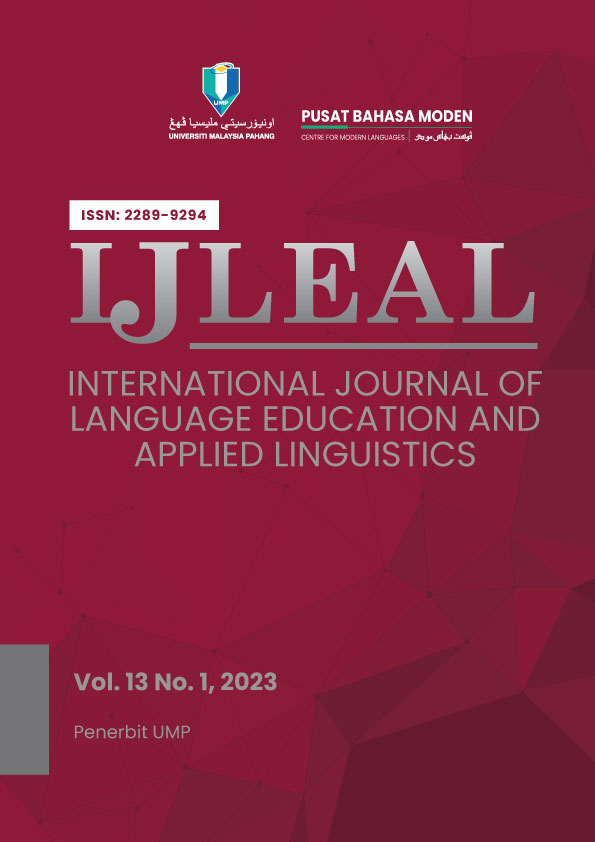 Downloads
How to Cite
Ting, S.-H. (2023). Cross-cultural Competence in the Volatile, Uncertain, Complex and Ambiguous World. International Journal of Language Education and Applied Linguistics, 13(1), 1–3. https://doi.org/10.15282/ijleal.v13i1.9207
License
Copyright (c) 2023 Universiti Malaysia Pahang Publishing
This work is licensed under a Creative Commons Attribution-NonCommercial 4.0 International License.