Learning Place Control: Vietnamese EFL Students' Appreciation and Trust
Keywords:
English as a Foreign Language, Higher Education, Learning Control, Learner Autonomy, Virtual Space
Abstract
Learners in the contemporary digital world tend to move from space to space during their learning process. However, transforming such spaces to effective learning places is not simple. This study aims to investigate Vietnamese EFL students' appreciation for various learning spaces and their willingness in turning those spaces into places for learning purposes. The factors associated with this process are also explored. Employing a short questionnaire distributed to 226 undergraduate students and several follow up individual interviews, the study shows that most students travel across some spaces in their daily learning activities, but they do not try to control those spaces. They only appreciate their teacher-created and self-created solo learning spaces and accept these spaces as their learning places. They also agree that these are the spaces where they can best control their learning. These findings present a complex picture of students' exercise of taking control in their learning. It appears that the initiation of their learning must start with trust and convenience in a learning space. The attempt to control a learning space does not start with careful considerations as often seen in autonomous learners. This emphasises the role of trust in nurturing and shaping learners' capacity of space control for learning purposes.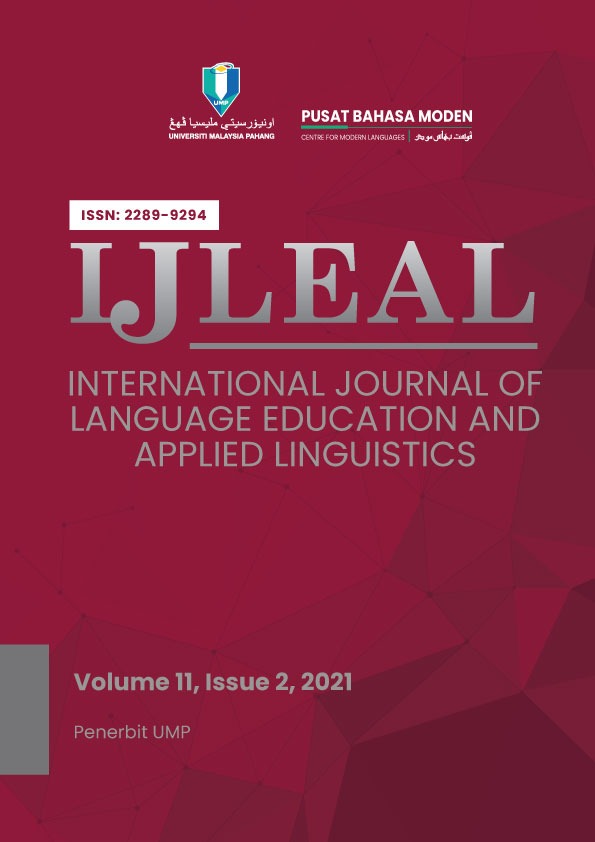 Downloads
How to Cite
Dang, T., & Le, Q. (2022). Learning Place Control: Vietnamese EFL Students' Appreciation and Trust. International Journal of Language Education and Applied Linguistics, 11(2), 56–63. https://doi.org/10.15282/ijleal.v11i2.6597
Section
Research Articles