Information and Communication Technology Literacy in Language Teaching and Learning
Keywords:
Education, ICT Technologies, Information and Communication Technology, Language teaching
Abstract
This paper highlights the importance of Information and Communication Technology (ICT) in language teaching and learning. In the rapidly developing world, information sharing and communication have become quite easy via web applications. However, learners still face some difficulties as they do not know how they can benefit from technology for learning a language, or they are not given the opportunity and guidance they need for effective use of ICT. In this paper, first some background information is given about the development of ICT and its place and role in language teaching, and then, effective language learning through ICT is discussed considering the advantages and disadvantages of integrating this technology into language classes. It is also pointed out that various technological devices should be used in classroom language teaching to familiarise learners with ICT and motivate them to learn on their own with the technological tools and sources available for their use. It should be kept in mind that learners need guidance, particularly in the initial part of their formal education, about the sources they can use as the number of tools such as softwares, applications and websites is increasing day by day. They cannot cope with the devices and sources without help of the teachers.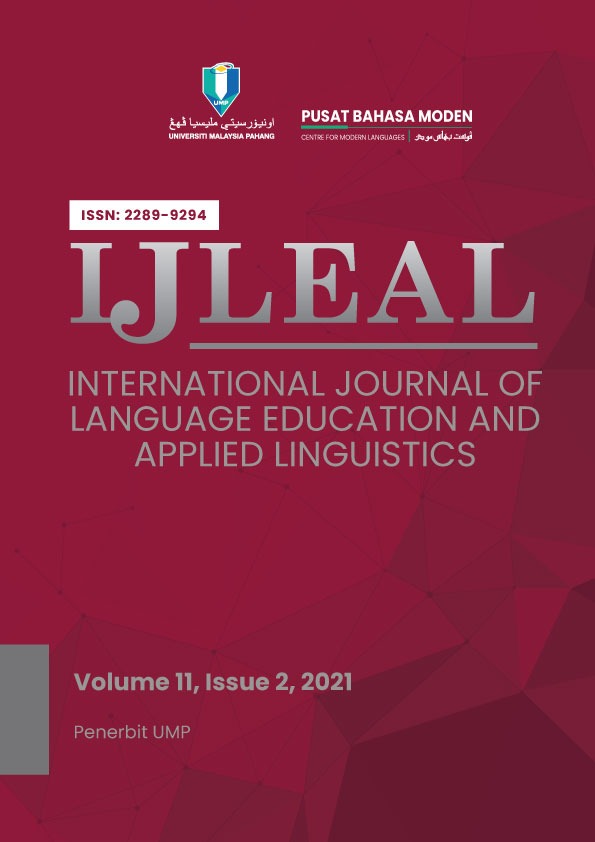 Downloads
How to Cite
Elyıldırım, S. (2022). Information and Communication Technology Literacy in Language Teaching and Learning. International Journal of Language Education and Applied Linguistics, 11(2), 1–5. https://doi.org/10.15282/ijleal.v11i2.7302