Performance enhancement of a single slope solar still with single basin using Fresnel lens
Keywords:
Single slope solar still, distillation, Fresnel lens, solar energy
Abstract
This paper presents an experimental study using Fresnel lens to increase the overall efficiency of the conventional Single Slope Solar Still (SSSS) with single basin. The work aims to increase the performance of single basin conventional SSSS while maintaining the simplicity and usability of the system. Especially in the rural parts of Oman, the device is very simple to use. For the present unit, the conventional single basin SSSS has been fitted with an adjustable Fresnel lens. The adjustment enables the carrying out the experiments with and without the Fresnel lens at our Institute. The equipment was constructed from simple available materials and was placed north-south during the experimentation. The Fresnel lens fitted frame once adjusted in the morning was kept at same position for the entire day without tracking. The depth of water in the basin was maintained constant at 0.02 m during the study. The distillate yield for single basin SSSS fitted with Fresnel lens is observed 3 to 3.5 times higher than the conventional. The overall efficiency of the system has also increased almost 32.19 percent over the conventional. The quality of the distillate was assessed, which was estimated to be within limits in compliance with international standards. In conclusion, Fresnel lens has significantly improved the distillate production output and overall efficiency of conventional single basin SSSS.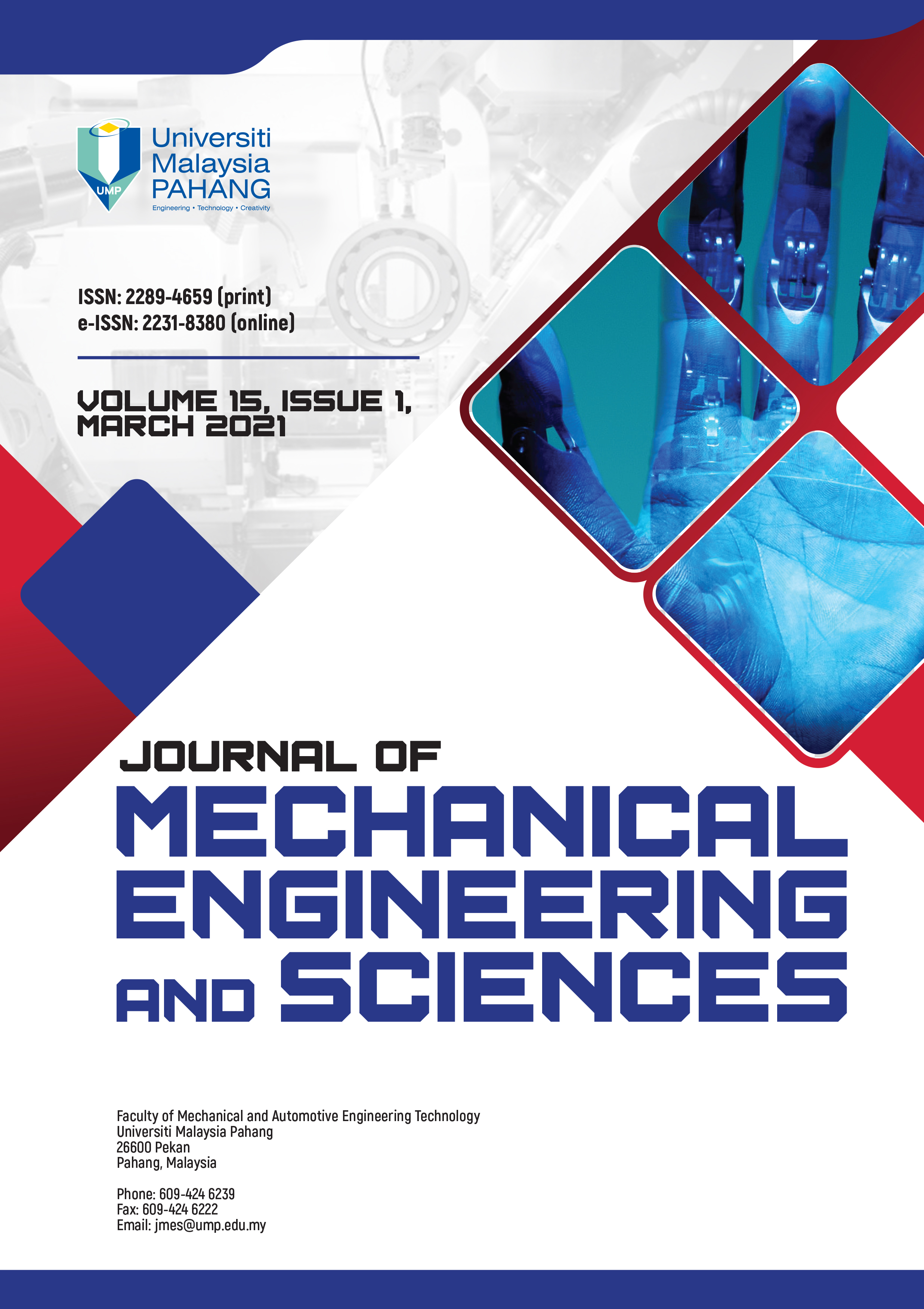 Downloads
How to Cite
Bhambare, P. S., Kaithari, D. K., & AI Hosni, S. A. R. (2021). Performance enhancement of a single slope solar still with single basin using Fresnel lens. Journal of Mechanical Engineering and Sciences, 15(1), 7781–7791. https://doi.org/10.15282/jmes.15.1.2021.14.0614