Design and fabrication of solar panel with sun position tracker
Keywords:
Sun Position Tracker (SPT), multilevel PV system, rotating PV panels
Abstract
Timelessly, the sun has been paramount source of energy for life on earth and a large portion of the energy is utilized just for warmth and lighting. Decisively, daylight can be utilized as another form of energy by completely harvesting the light rays from the sun into a reliable sustainable source of energy. The main objective of this work is to develop a new solar panel design with better energy harvesting efficiency with the capability of tracking the position of the sun using real-time tracker. Three solar panels are stacked above one another without overshadowing the below ones. Solar concentrator is also employed to focus the sun irradiance onto panels. To ensure maximum power harvested, solar panel needs to be perpendicular to the sun's array. Therefore, solar panels are rotated using combination of servo motors, Real Time Clock (RTC) and Arduino Mega 2560 to certain angles at certain period. The result is then compared with the conventional solar panel system, and it is found that the new design generates 50 kW/h extra energy, which is about 21.24% greater than the static conventional system. The overall increment of the average output power is about 28.5% which is for all the working hours over three days' testing time. Besides, it is found that the performance of the proposed system could be influenced by the operating temperature of the PV modules.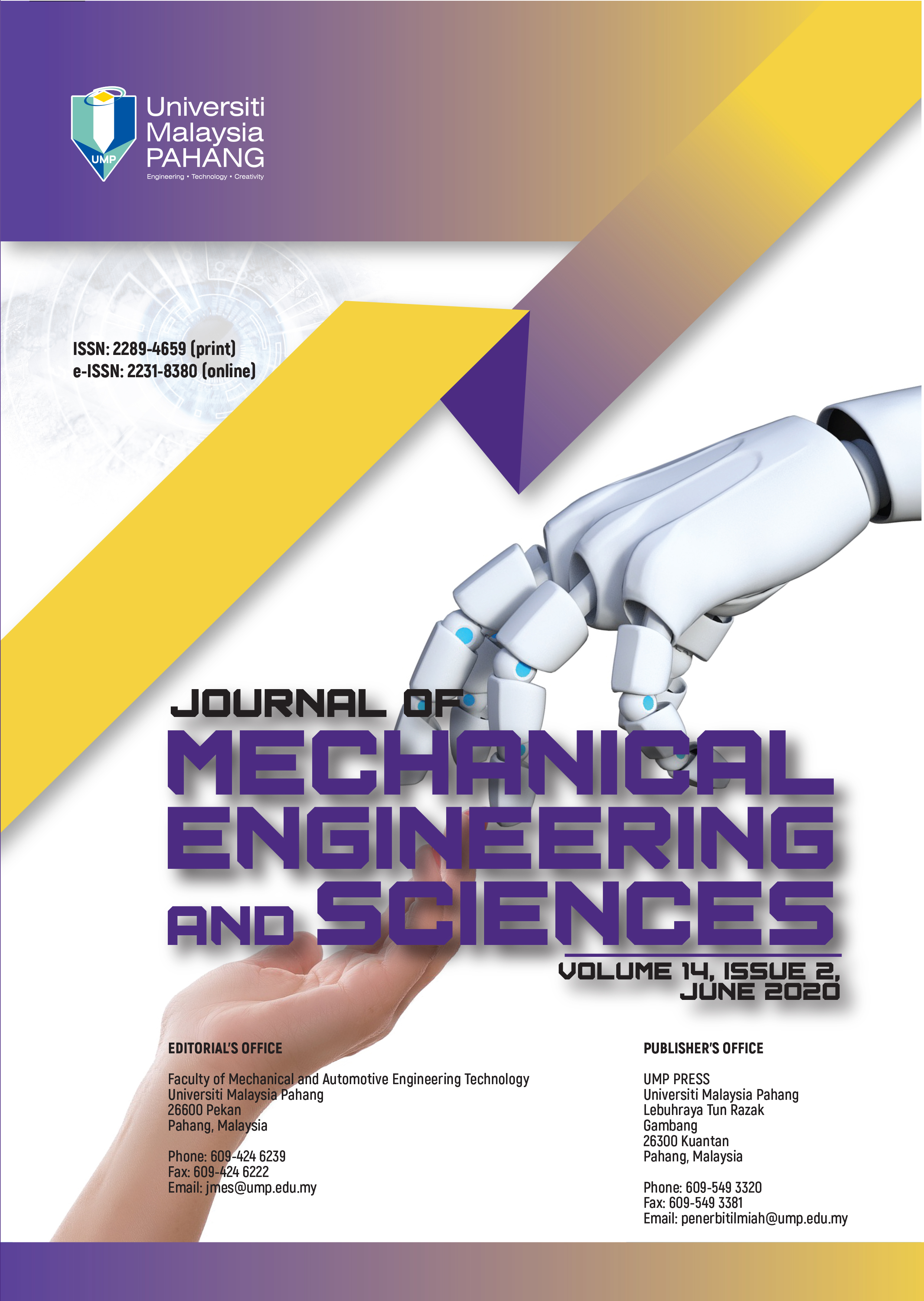 Downloads
How to Cite
[1]
F. B. Ismail, N. F. Al-Muhsen, F. A. Fuzi, S. Sambathan, and M. N. Nawawi, "Design and fabrication of solar panel with sun position tracker", JMES, vol. 14, no. 2, pp. 6906–6916, Jun. 2020.