Substantiation of the parameters of the process of plasma-mechanical milling of titanium alloys and alloyed steels
Anton Ryazantsev

Faculty of Mechanical and Machine Engineering, Kryvyi Rih National University, 50027, Kryvy Rih, Ukraine. Phone: +380973468909

V.P. Nechaev

Faculty of Mechanical and Machine Engineering, Kryvyi Rih National University, 50027, Kryvy Rih, Ukraine. Phone: +380973468909

O.V. Bondar

Faculty of Mechanical and Machine Engineering, Kryvyi Rih National University, 50027, Kryvy Rih, Ukraine. Phone: +380973468909
Keywords:
Plasma-mechanical milling, titanium alloy, structural-phase changes, plasma arc
Abstract
The article is devoted to the development and scientific substantiation of the method of processing high-strength materials using surface plasma heating. A method for determining the parameters of the plasma-mechanical milling process has been formed, which includes: thermal calculations of the plasma arc power; thermal field characteristics in the part material; determination of residual stresses and hardness of the surface layer of the part. The choice of technological parameters of a plasma heating source is grounded. Criteria are formulated to which the source of plasma heating must correspond. Calculations are performed to determine the dependence of the performance of the milling process on titanium alloy Ti-6Al-4V with the achievement of a certain microstructure of the part being cut off under the influence of plasma heating. A new scheme of plasma-mechanical milling is proposed, which provides for arc scanning in a magnetic field in the direction of the minute vector filing cutters and additional cyclical movement across the plasma torch feed vector with an amplitude of approximately equal to width milling. The proposed method of plasma heating a cut off layer allows lowering costs of processing time, and solve the problem of shortening ships' construction time.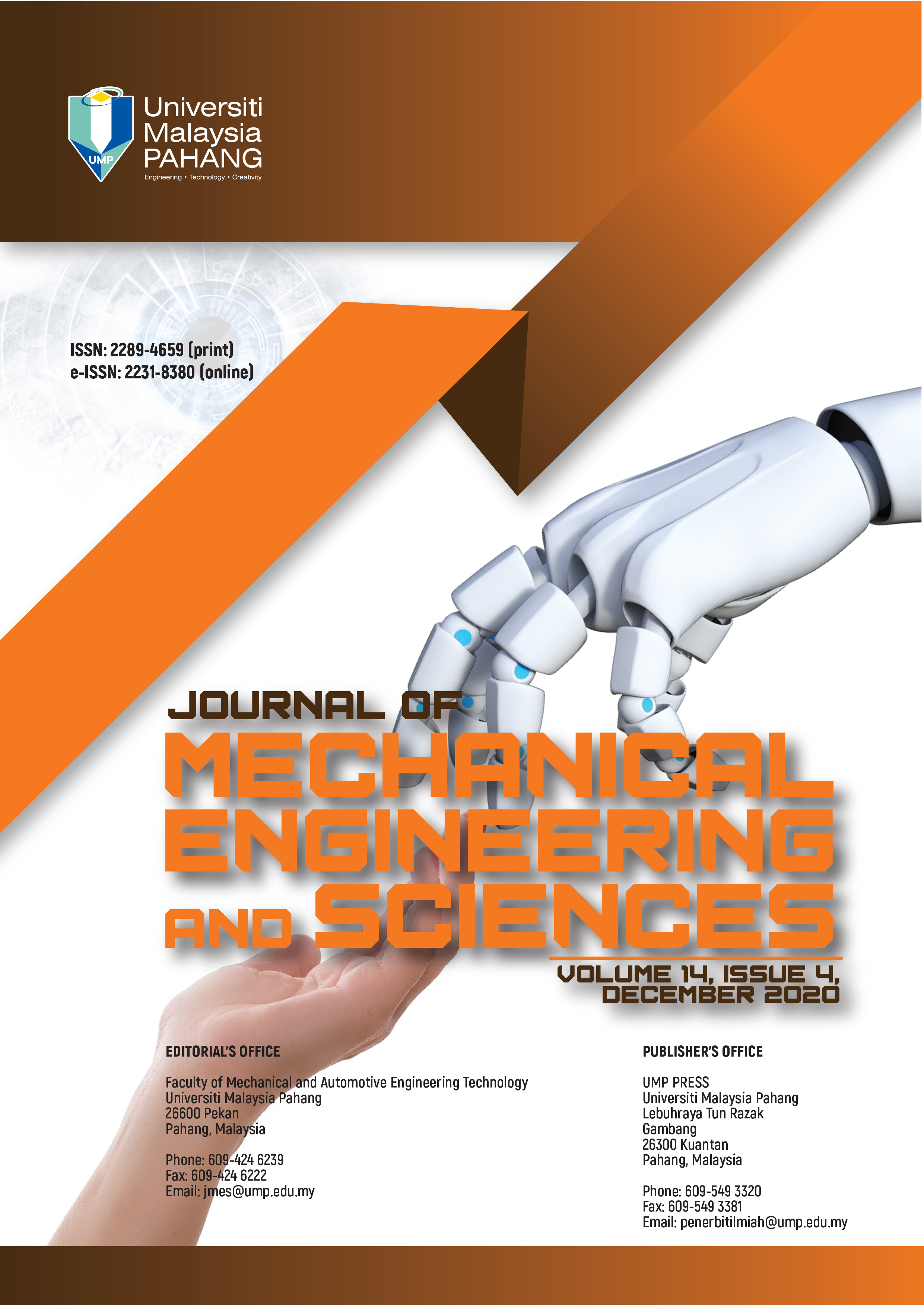 How to Cite
Ryazantsev, A., Nechaev, V., & Bondar, O. (2020). Substantiation of the parameters of the process of plasma-mechanical milling of titanium alloys and alloyed steels. Journal of Mechanical Engineering and Sciences, 14(4), 7520 - 7527. https://doi.org/10.15282/jmes.14.4.2020.18.0592
Copyright (c) 2020 UMP Press
This work is licensed under a Creative Commons Attribution-NonCommercial 4.0 International License.