Micromechanical modeling of ductile fracture of human humerus
J. Rahmoun

Laboratory LAMIH, Polytechnic University Hauts-de-France, 59313 Valenciennes cedx 9, France. Phone: +33327511412

H. Naceur

Laboratory LAMIH, Polytechnic University Hauts-de-France, 59313 Valenciennes cedx 9, France. Phone: +33327511412

P. Drazetic

Laboratory LAMIH, Polytechnic University Hauts-de-France, 59313 Valenciennes cedx 9, France. Phone: +33327511412

C. Fontaine

Laboratory of Anatomy, Hospital University of Lille, 59000 Lille, France
Keywords:
Micromechanics, biomechanics, multiscale modeling, fracture, impact, finite element
Abstract
This paper deals with the formulation, development and validation of a newly developed micromechanical-based model for the modeling of the nonlinear ductile fracture of human humerus. The originality of the present works concerns the coupling between the micromechanical formulation based on the Mori-Tanaka homogenization scheme for cylindrical voids and the Marigo nonlinear ductile damage model based on the porosity growth. The proposed model was implemented as a User Material UMAT within the explicit dynamic software LS-DYNA and validated by numerical and experimental analysis conducted by a drop tower impact of human humerus. The outcome of the proposed multi-scale model appears to correctly predict the general trends observed experimentally via the good estimation of the ultimate impact load and the fracture patterns of the human humerus.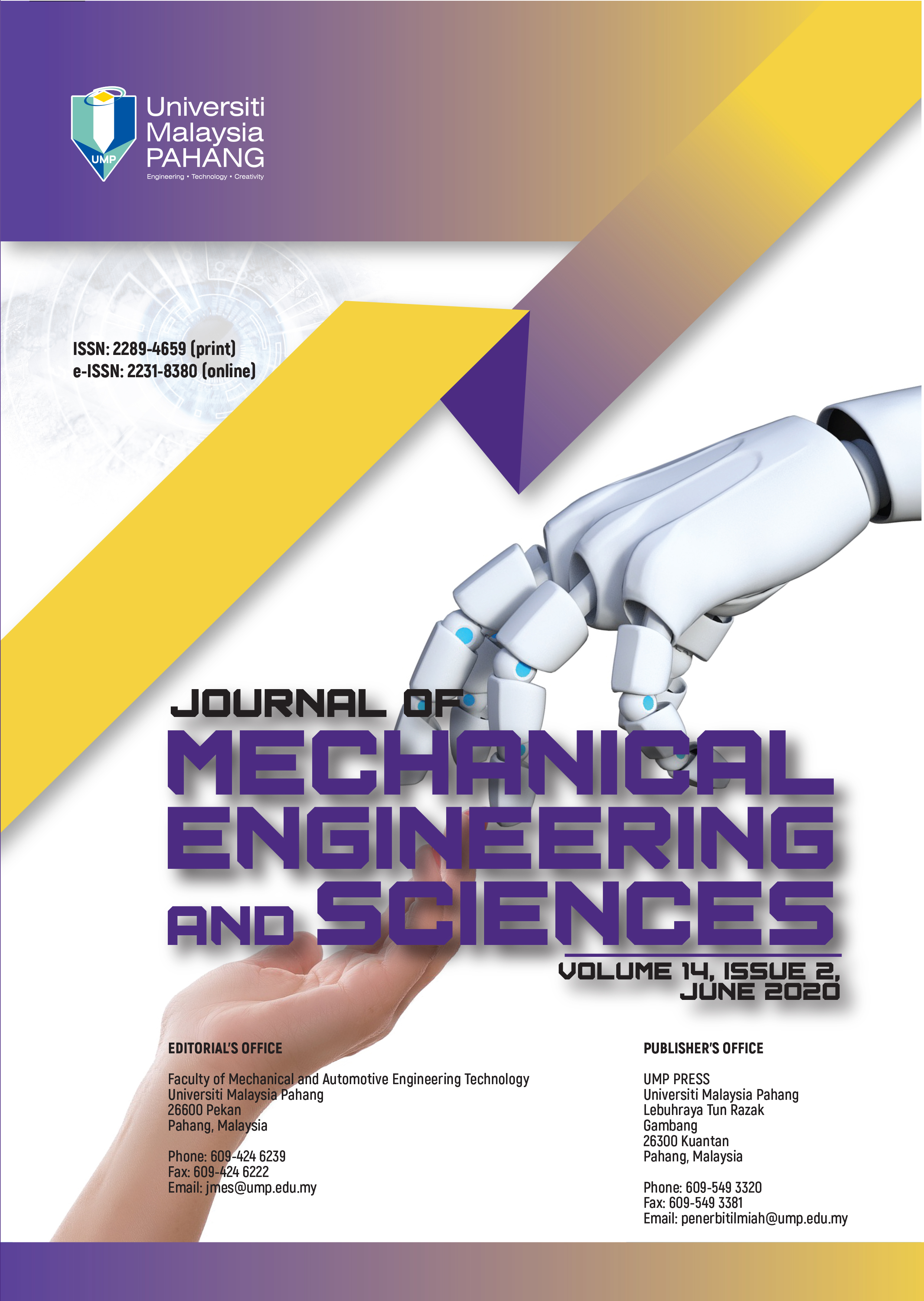 How to Cite
Rahmoun, J., Naceur, H., Drazetic, P., & Fontaine, C. (2020). Micromechanical modeling of ductile fracture of human humerus. Journal of Mechanical Engineering and Sciences, 14(2), 6952 - 6960. https://doi.org/10.15282/jmes.14.2.2020.32.0544
Copyright (c) 2020 UMP Publisher
This work is licensed under a Creative Commons Attribution-NonCommercial 4.0 International License.