Using computational fluid dynamics to predict the erosion rates on the cyclones wall for coal boiler plant
B. Anindito

Department of Chemical Engineering, Institut Teknologi Sepuluh Nopember, Surabaya, Indonesia

T. Nurtono

Department of Chemical Engineering, Institut Teknologi Sepuluh Nopember, Surabaya, Indonesia

S. Winardi

Department of Chemical Engineering, Institut Teknologi Sepuluh Nopember, Surabaya, Indonesia. Phone: +62315999282; Fax: +62315999282
Keywords:
Computational fluid dynamics, erosion rate, cyclone, coal boiler
Abstract
In the industrial coal boiler, cyclone is used to separate the silica sands (as fluidizing medium) from the furnace combution gas. A gas-solid separation system with turbulent swirling flow that occurs in the cyclone will cause erosion on the cyclone wall. The erosion will cause a decrease in the cyclone performance and increase the maintenance cost. CFD simulation was conducted to predict this erosion using industrial cyclone in the coal boiler industry on its actual dimensions. The dimensions were 5120 mm in diameter and 13970 mm in height. It was performed using the Reynolds Stress Model (RSM) for turbulence flow in the gas phase and the Oka erosion model. The erosion rate on the cyclone wall was investigated at various gas inlet velocity and solid rate. The inlet velocities ranged from 6 to 8 m/s and the solid rates ranged from 30 to 40 kg/s with silica sands as solid particles (0.075 and 1.5 mm in diameter). At the selected local area, the results showed that the higher gas inlet velocity for the same solid rate would increase the erosion rate (about 25%). However, the higher solid rate for the same velocity will also increase the erosion rate on the cyclone wall (about 18%). These results indicate that cyclone wall errosion are significantly affected by inlet gas velocity.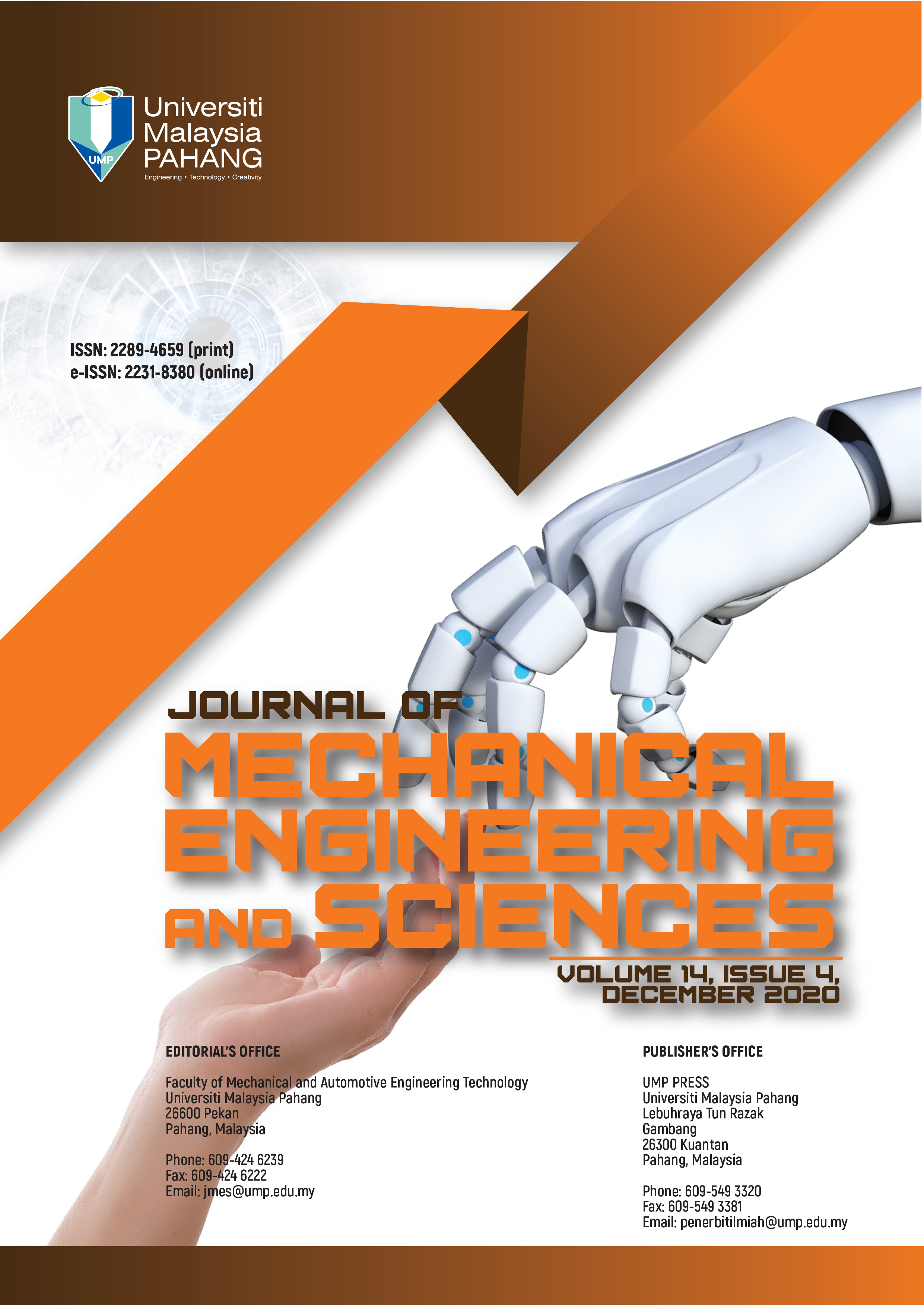 How to Cite
Anindito, B., Nurtono, T., & Winardi, S. (2020). Using computational fluid dynamics to predict the erosion rates on the cyclones wall for coal boiler plant. Journal of Mechanical Engineering and Sciences, 14(4), 7498 - 7506. https://doi.org/10.15282/jmes.14.4.2020.16.0590
Copyright (c) 2020 UMP Press
This work is licensed under a Creative Commons Attribution-NonCommercial 4.0 International License.