Experimental comparison of sinusoidal motion and non-sinusoidal motion of rise-dwell-fall-dwell in a Stirling engine
Keywords:
Stirling Engine, Rise-Dwell-Fall-Dwell Motion, Thermal Efficiency, Non-sinusoidal motion
Abstract
The Stirling engine is deemed to play a role in the near future of power generation. However, there is a large performance difference between the real and ideal Stirling engine. The use of sinusoidal motion for both displacer and piston in current applications is one of the reasons for this difference as it limits heat transfer. This paper investigated the use of non-sinusoidal rise-dwell-fall-dwell (RDFD) motion on both displacer and piston to improve the performance of a real Stirling engine and compared it to the conventional sinusoidal motion crankshaft driven Stirling engine. A gamma configuration Stirling engine test rig with a data acquisition system was constructed for this investigation. Among the four flywheels with each specifically designed cam profile tested, one was with sinusoidal motion while the remaining three were non-sinusoidal for comparison. The use of non-sinusoidal RDFD cam with 135° displacer dwell improved more than 36% thermal efficiency over sinusoidal motion crankshaft Stirling engine.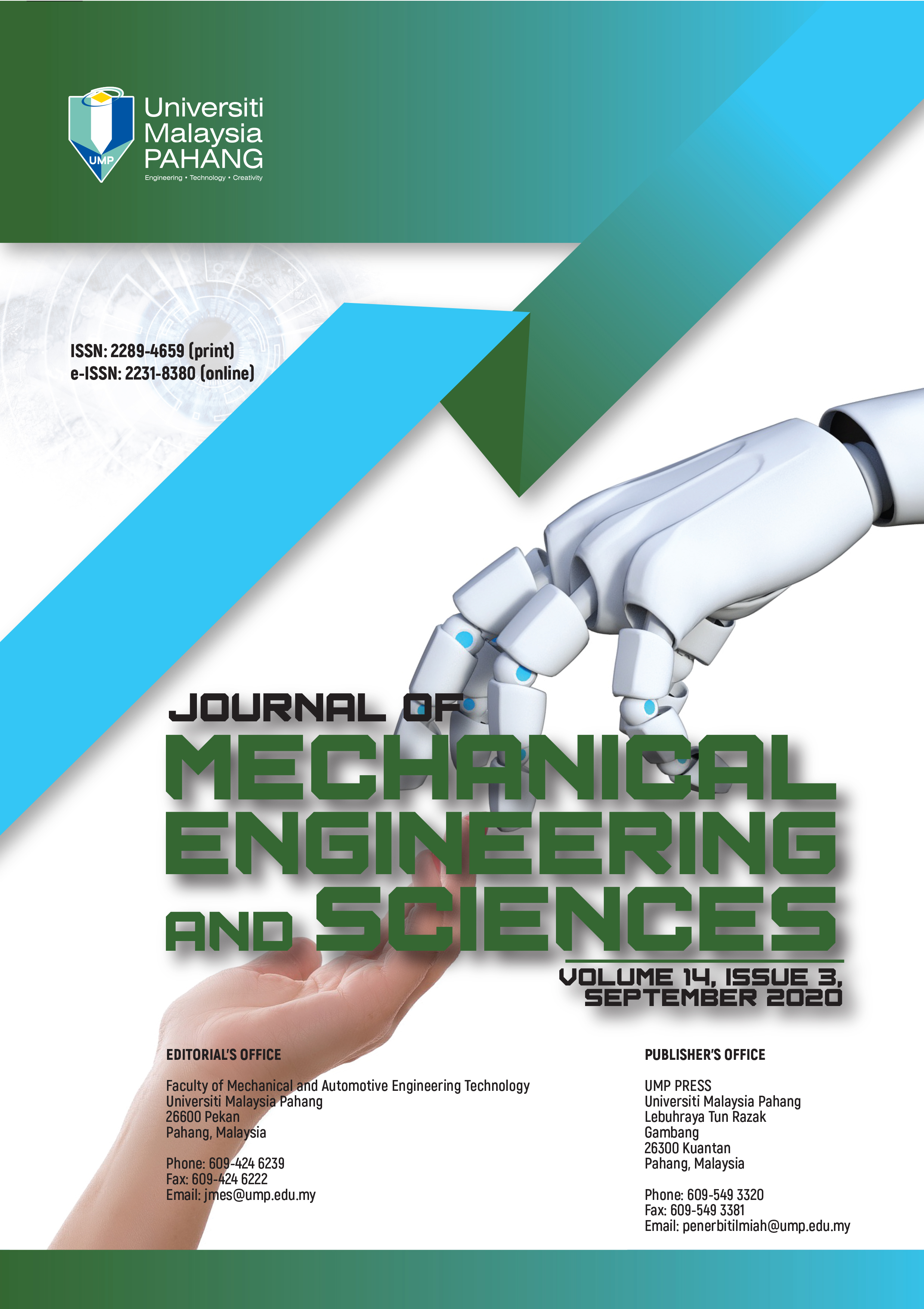 Downloads
How to Cite
Wong, H., & Goh, S. (2020). Experimental comparison of sinusoidal motion and non-sinusoidal motion of rise-dwell-fall-dwell in a Stirling engine. Journal of Mechanical Engineering and Sciences, 14(3), 6971–6981. https://doi.org/10.15282/jmes.14.3.2020.01.0546