Performance characteristics of diesel engine using blends of Jatropha biodiesel
Keywords:
Biodiesel, transesterification, Methyl ester of jatropha oil, fuel properties, engine parameters
Abstract
Jatropha is a tropical herb and can be matured in a diverse soil with low to high rainfall. It provides a chunk of the fuel supply in the transportation and energy sectors. Jatropha biodiesel implies a diesel equivalent and consist of methyl esters. It is produced through the transesterification process which is a chemical reaction of jatropha oil with an alcohol in the presence of a catalyst. In the present work, the physical and chemical attributes of jatropha biodiesel were determined. Various blended samples of jatropha biodiesel with mineral diesel were used to run diesel engine to see the variation of the brake power, brake specific fuel consumption and brake thermal efficiency of engine with percentage increase of jatropha biodiesel in the mixture. It was observed that these properties remain unchanged for 5% and 10% blend of jatropha biodiesel to mineral diesel and hence its use is quite feasible without any change in engine design. This provides an edge to the countries having surplus lands in low rain areas to generate 10% of their energy resources for power generation and transport through the cultivation and growth of jatropha plants.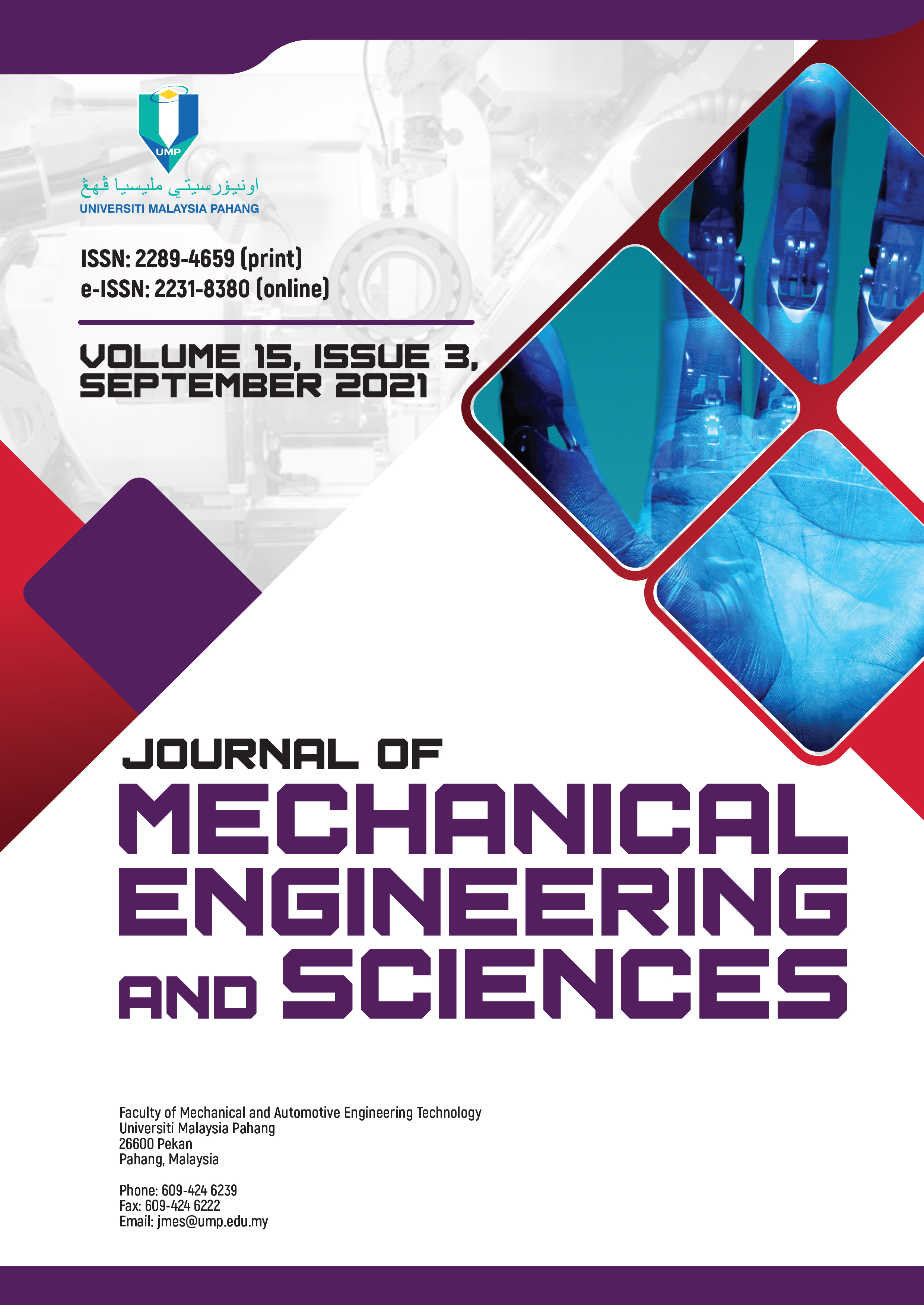 Downloads
Published
2021-09-19 — Updated on 2021-09-19
How to Cite
[1]
T. Mahmood, Z. A. khan, S. Hassan, and I. A. Chaudhry, "Performance characteristics of diesel engine using blends of Jatropha biodiesel", JMES, vol. 15, no. 3, pp. 8219–8227, Sep. 2021.
License
Copyright (c) 2021 Universiti Malaysia Pahang Publishing
This work is licensed under a Creative Commons Attribution 4.0 International License.