The Influence of Eggshell Powder as Additive on the Physical and Mechanical Properties of Stone Mastic Asphalt
Keywords:
Additive, Bitumen Modifier, Stone Mastic Asphalt, SMA
Abstract
Stone mastic asphalt (SMA) has been widely used in Europe since the early 1960s, followed by numberous trials in countries such as the USA and Australia, where it has been positioned as a premium pavement surfacing course purposely for heavy duty pavements, highways and other roads with heavy truck traffic. In addition, Malaysia's demand for 900 million eggs per month produces a significant amount of solid waste. If all these eggshells were recycled and used for fertiliser or other purposes, this would help to reduce the overall amount of solid waste to a certain level. The eggshell in the solid food waste has been studied in detail and found to be suitable for processing into eggshell powder (EP) additives and applied to today's construction industry. Thus, this research learnt the influence of EP as bitumen modification in stone mastic asphalt (SMA) in term of physical and mechanical properties. Moreover, this research also determines the optimum percentage of EP as the bitumen modifier by the combination of 0%, 4%, 8% and 12%. The physical properties of SMA can determine through cantabro loss, permeability and marshall stability test, while the mechanical properties of SMA can determine through indirect tensile strength. In short, 12% of ESP was the optimum percentage as bitumen modifier in SMA, it increased the strength in the mechanical properties from 201 kPa to 230 kPa.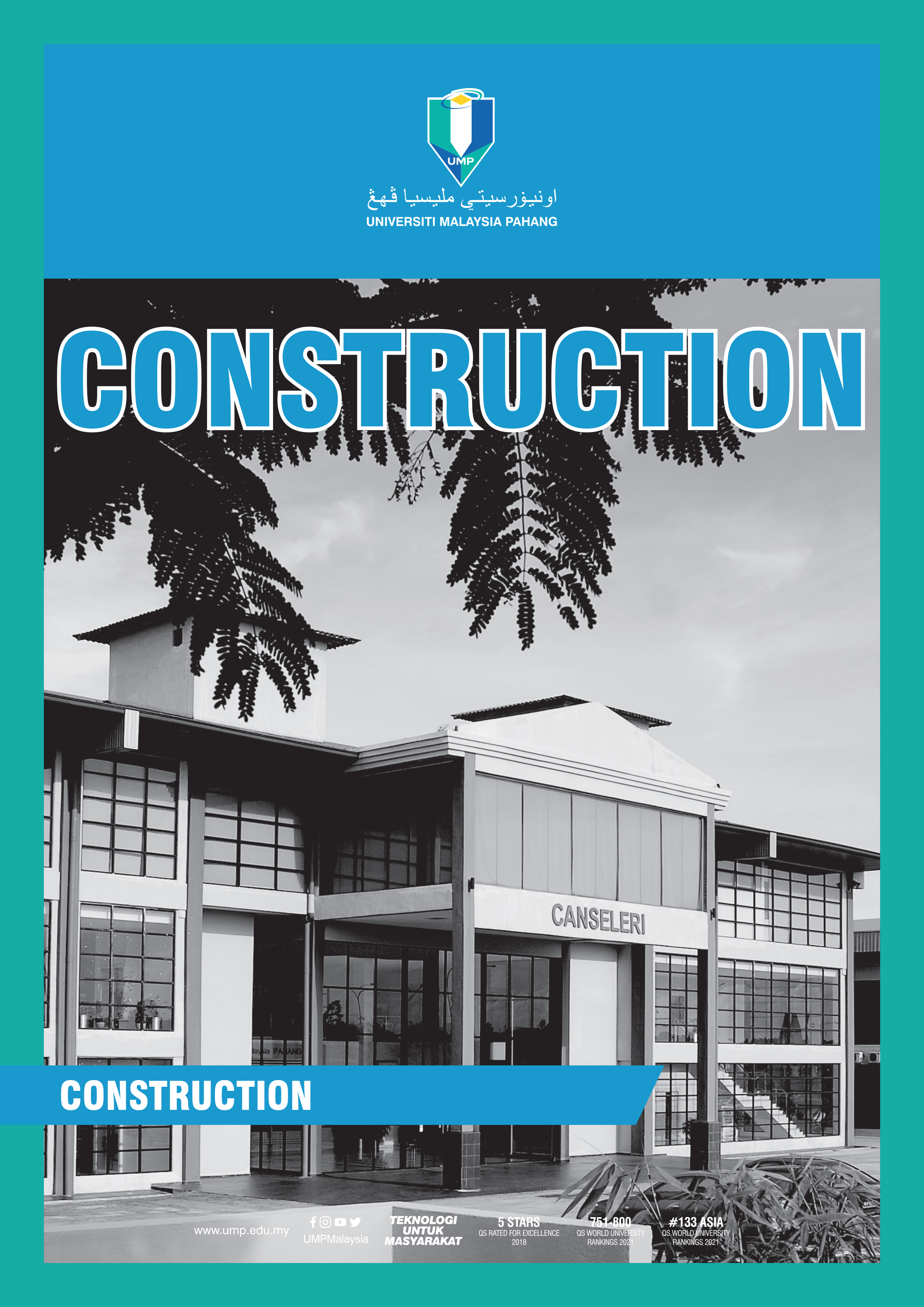 Downloads
Published
2022-05-18 — Updated on 2022-05-20
License
Copyright (c) 2022 University Malaysia Pahang Publishing
This work is licensed under a Creative Commons Attribution 4.0 International License.