The Effect of Mineral Bottle as Fine Aggregate for Manufacturing Sustainable Road Construction
Keywords:
Waste Mineral Bottle, Asphalt Mixture, Engineering Properties, Marshall Stability, Cantabro
Abstract
Sustainable construction in a variety of industries has motivated the use of waste materials in various forms as a substitute for raw materials. Currently, the plastic waste quantity in municipal solid waste is increasing due to population growth and lifestyle changes. Thus, disposal of waste mineral bottles is hazardous to the environment due to their non-biodegradable materials. Therefore, this study aims to evaluate the performance of mineral bottles (0,4,8 and 10%) as fine aggregate in hot mix asphalt. The waste mineral bottle was cleaned and crushed into the size passed through 5mm sieve with different contents (0, 4, 8 and 10%) were used as a fine aggregate in the asphalt mixture. Asphaltic concrete AC14 was used in this study. The weight for the total mixing of aggregates used is 1200g, while the bitumen 60/70 penetration grade. The Marshall stability and flow and Cantabro tests were performed to determine the optimum percentage of asphalt mixture incorporated with the mineral bottle as fine aggregate. It has been observed that 8% of mineral bottles as fine aggregates significant improvements the properties of Marshall stability from 17.81kN to 31.87kN and reduced the Cantabro loss of the asphalt mixture from 2.17% to 0.96% compared to the conventional mix. Hence, the use of mineral bottles will not only strengthen the road construction but also increases the road life as well as help to improve the environment.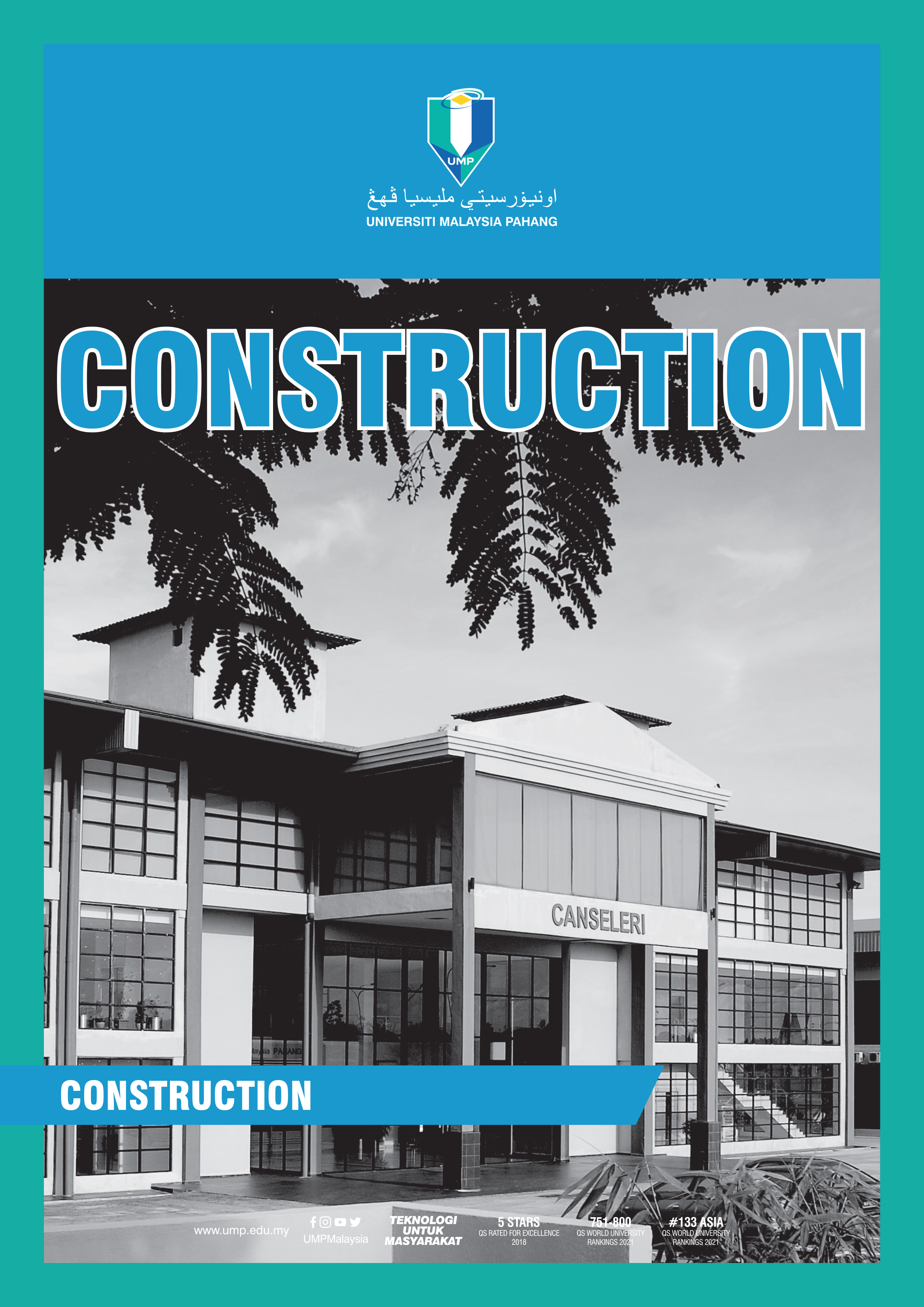 Downloads
License
Copyright (c) 2023 University Malaysia Pahang Publishing
This work is licensed under a Creative Commons Attribution 4.0 International License.