Influence of biodiesel blends produced in Colombia on a Diesel engine
Keywords:
Biodiesel, palm oil, Diesel, performance, emissions, alternative internal combustion engine
Abstract
Diesel engines have dominated the heavy duty and passenger vehicle market in the past 30 years. Consequently, the oil-derived fuels demand and the amount of pollutant emissions have witnessed exponential growth during the last three decades. Although Diesel engines present the advantage of higher efficiency and, therefore, lower levels of CO2 emissions,  they produce high levels of NOX and particulate matter. In order to face these difficulties, the use of alternative fuels started booming in the early 2000s and continue to gain influence today. Biodiesel stands out from the alternative fuels' selection for its ease of use, production, storage and potential to reduce levels of particles, CO, HC and CO2. The main goal of this research is to experimentally determine the influence of palm oil biodiesel produced in Colombia on a Diesel engine's behavior in terms of engine performance and pollutant emissions. As different mixtures of commercial Diesel and biodiesel at different operating conditions were tested, the results showed that it is possible to maintain the engine's performance at acceptable levels and to, in some cases, reduce smoke density and NOX levels.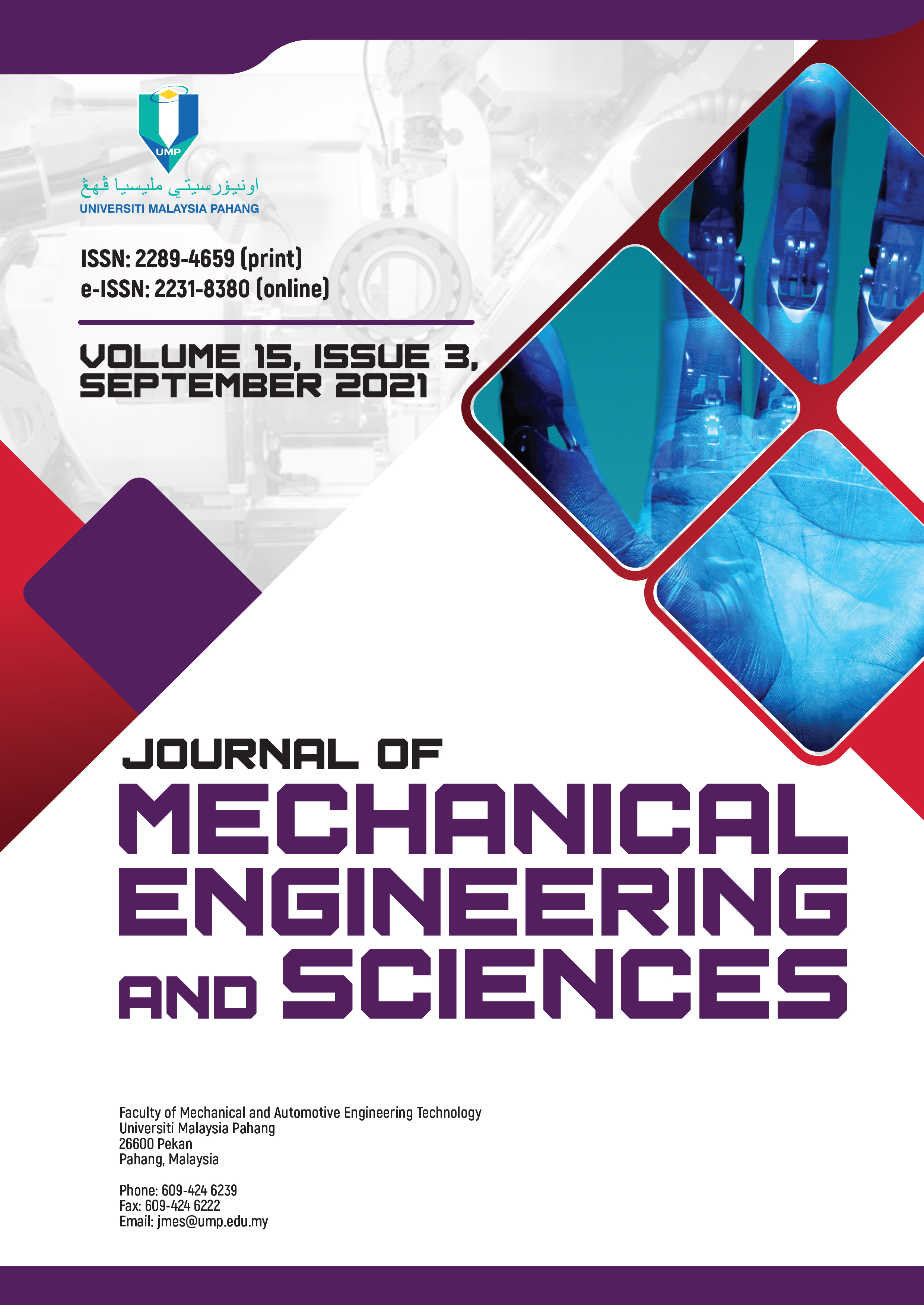 Downloads
Published
2021-09-19 — Updated on 2021-09-19
How to Cite
[1]
O. Venegas and L. Mónico, "Influence of biodiesel blends produced in Colombia on a Diesel engine", JMES, vol. 15, no. 3, pp. 8428–8439, Sep. 2021.
License
Copyright (c) 2021 Universiti Malaysia Pahang Publishing
This work is licensed under a Creative Commons Attribution 4.0 International License.