Research control for ankle joint rehabilitation device
Keywords:
Angle, ankle, rehabilitation, arduino, stroke
Abstract
The ankle is one of the joints that is often injured when playing sports or in daily activities. Improper handling due to lack of knowledge about the ankles causes these injuries to last long, cause disability and affect our daily activities. Rehabilitation treatment is important for the purpose of maintaining and improving the mobility of joints. This paper, presenting the experimental results of the training device to rehabilitate ankle joints for human in dorsiflexion/plantarflexion exercises. The PD controller has been applied and controlled device. During the training, the angle of the ankle joint is monitored by the Arduino IDE software. The error of the set angle and the experimental angle is 10.  The device manufactured in the workshop of Pham Van Dong university base on aluminum material. Experiments were conducted on both without load mode and with human mode. For human safety, besides the program containing the Arduino Mega controller, the device has mechanical brakes and an emergency button. The device's tracking performance was determined by comparing the input and output angular position of the device.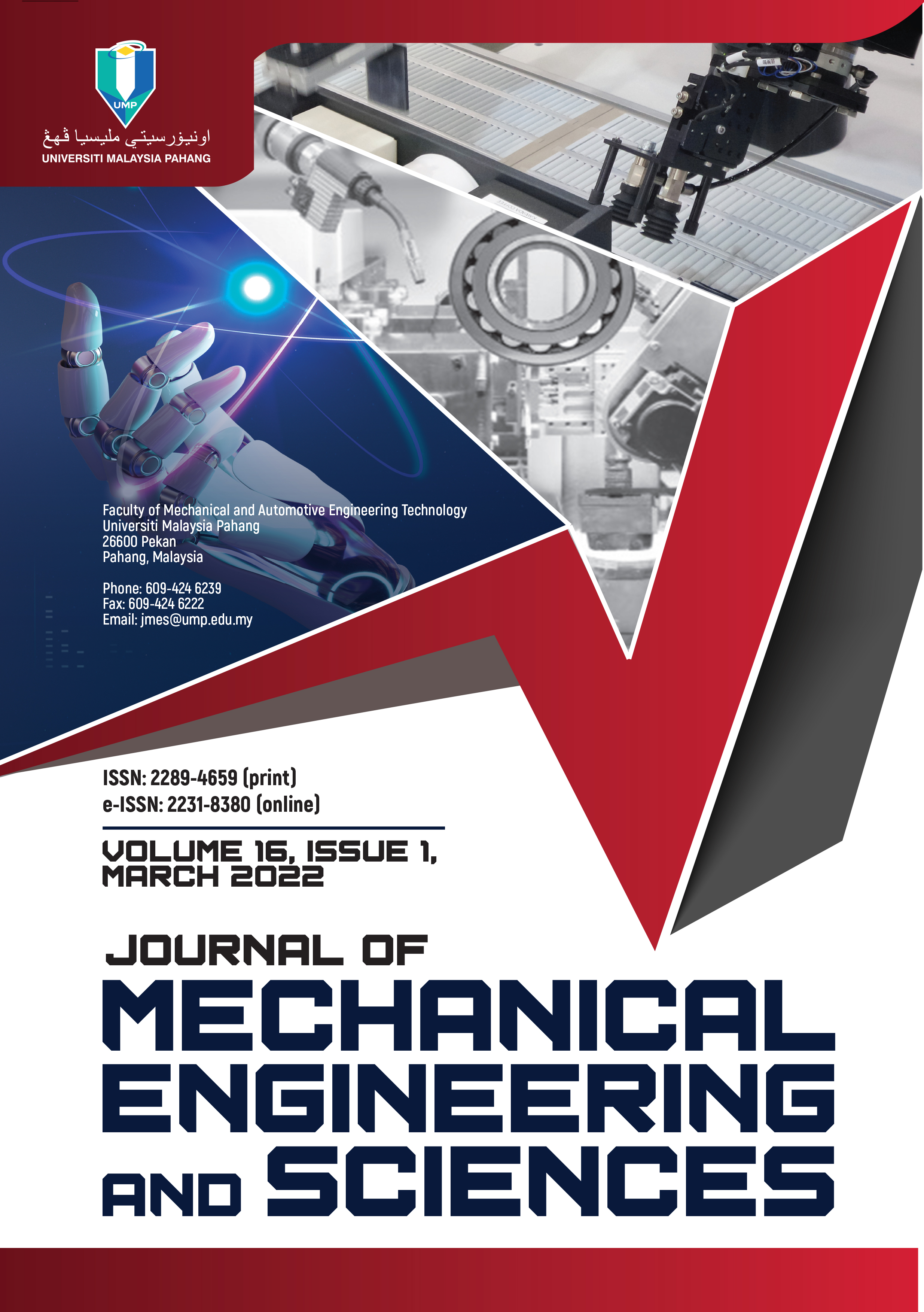 Downloads
How to Cite
dao, duc minh, P.D. Phuoc, & T.X. Tuy. (2022). Research control for ankle joint rehabilitation device. Journal of Mechanical Engineering and Sciences, 16(1), 8743–8753. https://doi.org/10.15282/jmes.16.1.2022.08.0691
License
Copyright (c) 2022 Universiti Malaysia Pahang Publishing
This work is licensed under a Creative Commons Attribution 4.0 International License.