Effect of COVID-19 on Biodiesel Industry: A Case Study in Indonesia and Malaysia
Keywords:
COVID-19, Palm oil, Biodiesel, Indonesia, Malaysia
Abstract
Indonesia and Malaysia are currently holding prominent roles in the global palm oil market. Both countries are the top two palm oil producers in the world and have ambitious targets to increase the palm oil-based biodiesel mandate. In Indonesia, the current programme of blending 20 per cent palm oil into 80 per cent diesel (B20) increases to B30 in 2020. Likewise, Malaysia plans to increase its biodiesel mandate from B10 to B20 in 2020. However, the outbreak of COVID-19 has infected millions and brought the global economy to a near-deadlock. The effect is particularly severe in the fuel industry owing to movement restrictions and the historic drop in oil prices. Evaluating the impact of the COVID-19 on the biodiesel industry is crucial for policymakers but challenging as the pandemic has evolved with intense speed. This article aims to discuss the impact of COVID-19 on the Indonesian and Malaysian biodiesel industry. In addition to that, a number of possible solutions to overcome the challenges were addressed and proposed. Despite severely affected by COVID-19, both Indonesia and Malaysia can use this momentum to improve and strengthen their biodiesel sector. Given its fiscal deficit, Indonesia should postpone its biodiesel blending mandate as the subsidy to support the programme can worsen the country's financial stability. In Malaysia, where labour shortage is prevalent, modernising plantations with automated equipment, for instance, could potentially remove the dirty and dangerous stereotypes associated with plantation works, thus attracting more locals to work in the palm oil plantation and solving the labour shortage. This paper also briefly addresses the adoption of Industry 4.0 and Circular Economy for the palm oil biodiesel industry.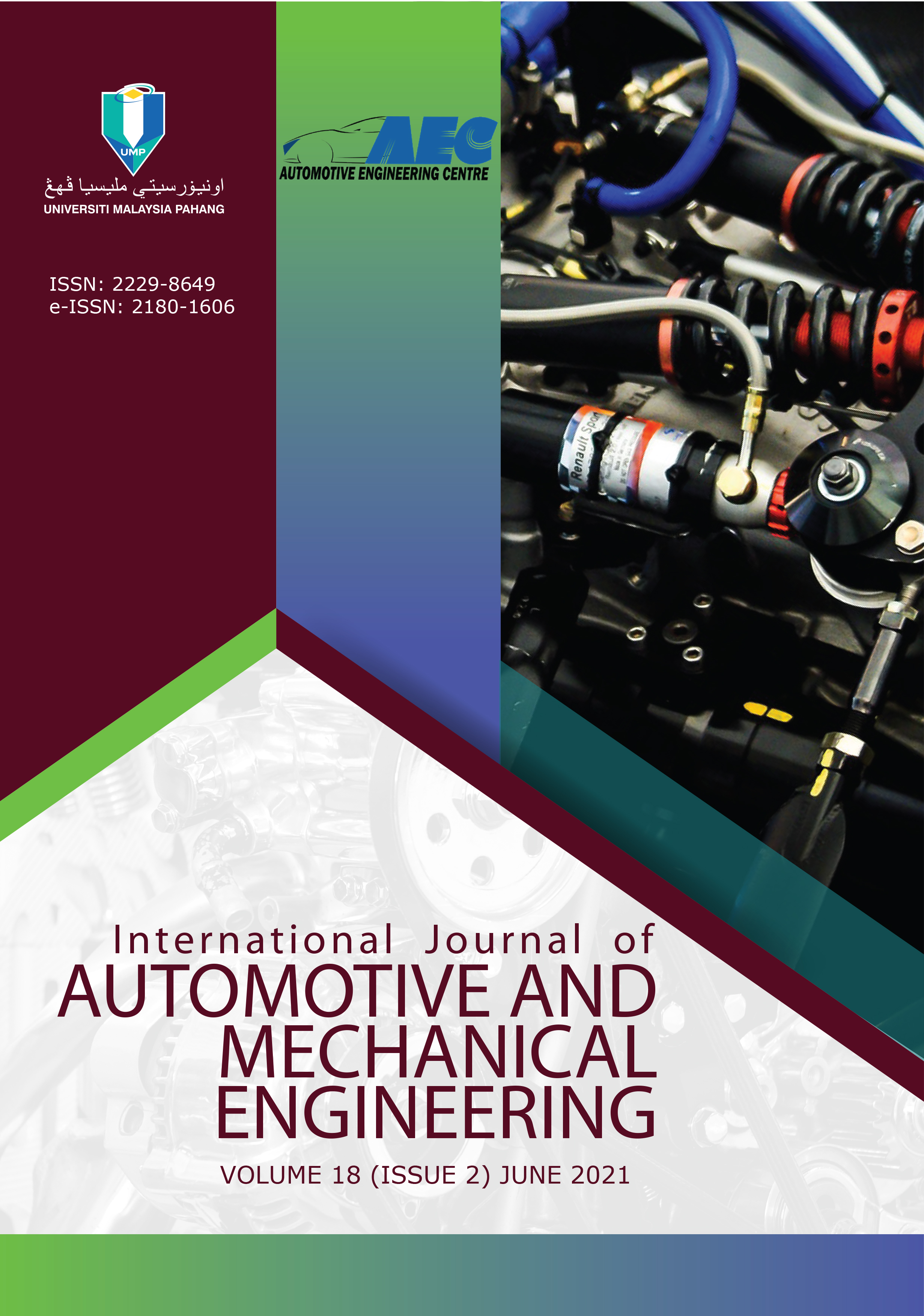 Downloads
How to Cite
Veza, I., Muhammad, V., Oktavian, R., Djamari, D. W., & Muhamad Said, M. F. (2021). Effect of COVID-19 on Biodiesel Industry: A Case Study in Indonesia and Malaysia. International Journal of Automotive and Mechanical Engineering, 18(2), 8637 –. https://doi.org/10.15282/ijame.18.2.2021.01.0657
License
Copyright (c) 2021 Ibham Veza, Vicky Muhammad, Rama Oktavian, Djati Wibowo Djamari, Mohd Farid Muhamad Said
This work is licensed under a Creative Commons Attribution 4.0 International License.