Performance and Exhaust Gas Emission of Biodiesel Fuel with Palm Oil Based Additive in Direct Injection Compression Ignition Engine
C. B. How

Department of Mechanical Engineering, Faculty of Engineering and Built Environment, Universiti Kebangsaan Malaysia, 46300 UKM Bangi, Selangor, Malaysia

N. M. Taib

Department of Mechanical Engineering, Faculty of Engineering and Built Environment, Universiti Kebangsaan Malaysia, 46300 UKM Bangi, Selangor, Malaysia

M. R. A. Mansor

Department of Mechanical Engineering, Faculty of Engineering and Built Environment, Universiti Kebangsaan Malaysia, 46300 UKM Bangi, Selangor, Malaysia
Keywords:
Biodiesel; palm oil; additives; engine performance; emission
Abstract
Blending biodiesel in the diesel would increase the tendency of having a high viscosity fuel. For this reason, the addition of a small amount of additives into the blends may improve the engine performance and lead to better fuel consumption. The purpose of this paper is to experimentally investigate the performance and emissions generated by various mixtures of biodiesel and diesel with palm oil based additive in the compression ignition direct injection diesel engine of Yanmar TF90. Experiments were also conducted to identify the ideal biodiesel, diesel and the additive mixture that produces the optimum engine emission and performance. The experiment was conducted by using mixtures that consisted of 10%, 20% and 30% of biodiesel with and without the additives. From the results of the experiments, PB10 with 0.8 ml additives produced the highest braking power and lowest fuel consumption as compared to the diesel and the rest of the biodiesel blends. The presence of biodiesel and additives were found to not only improve the engine performance, but also led to the reduction of carbon emission. Although all the diesel, biodiesel and additive demonstrated low smoke emission with a complete combustion, a slight increase however, was observed in the NOx emission. In conclusion, PB10 is seen as the most ideal blend for diesel engine in terms of providing the most optimum engine emission and performance.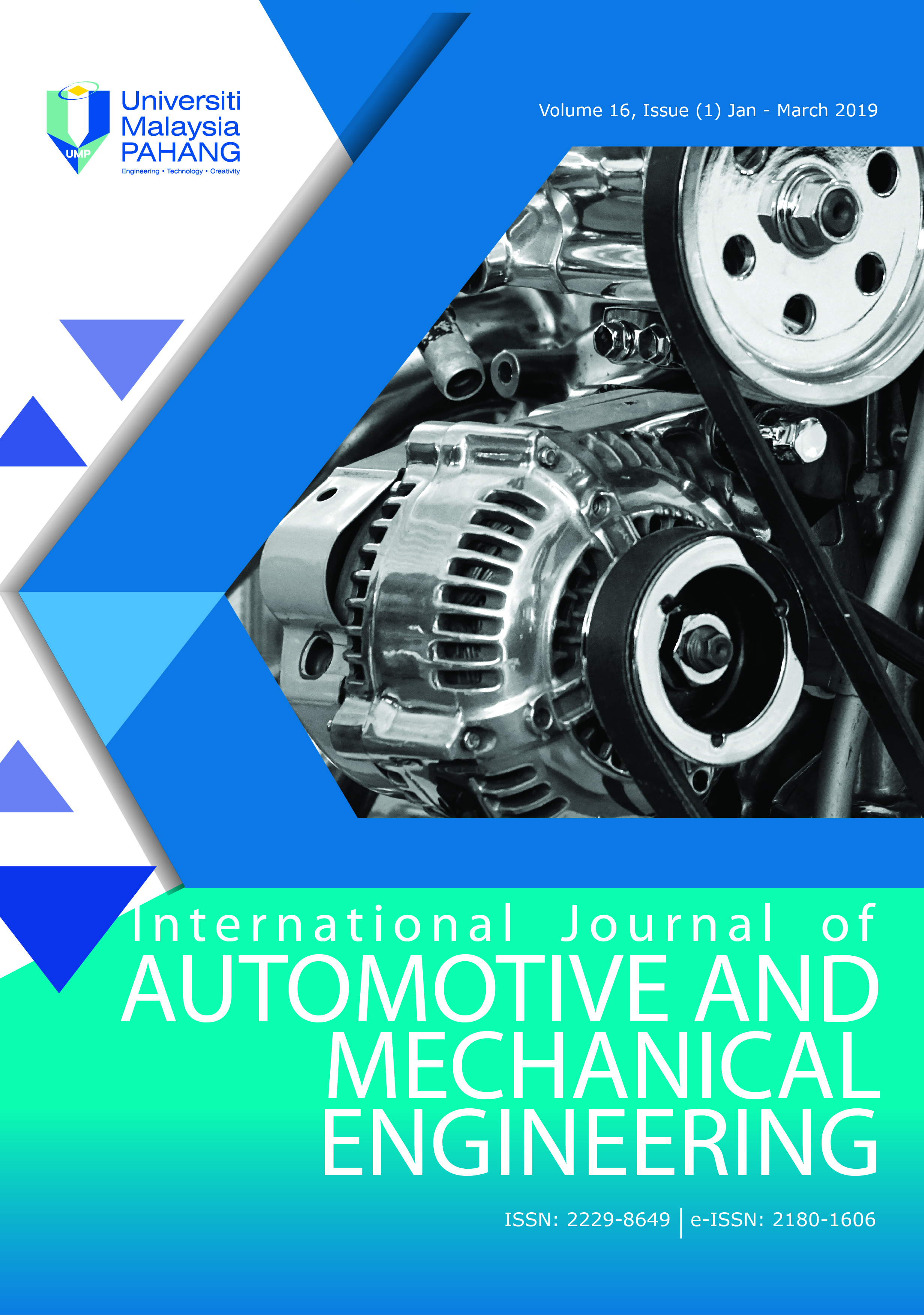 How to Cite
How, C. B., Taib, N. M., & A. Mansor, M. R. (2019). Performance and Exhaust Gas Emission of Biodiesel Fuel with Palm Oil Based Additive in Direct Injection Compression Ignition Engine. International Journal of Automotive and Mechanical Engineering, 16(1), 6173-6187. https://doi.org/10.15282/ijame.16.1.2019.7.0469
Copyright (c) 2019 International Journal of Automotive and Mechanical Engineering
This work is licensed under a Creative Commons Attribution-NonCommercial 4.0 International License.