The Impact of Biodiesel Blend Variation Contamination to Engine Friction, Wear, Performance and Emission
G. Nyirenda

Faculty of Mechanical Engineering, University of Malawi-The Polytechnic, Private Bag 303, Chichiri, Blantyre 3, Malawi

N. Tamaldin

Faculty of Mechanical Engineering, Universiti Teknikal Malaysia Melaka, Hang Tuah Jaya, 76100 Durian Tunggal, Melaka, Malaysia

M.H. Zakaria

Faculty of Mechanical Engineering, Universiti Teknikal Malaysia Melaka, Hang Tuah Jaya, 76100 Durian Tunggal, Melaka, Malaysia
Keywords:
Biodiesel; Coefficient of friction; Wear scar diameter; Emission; Engine performance
Abstract
Biodiesel can be utilised in diesel engines without major alteration to the engine; however, its use can lead to engine oil dilution through biodiesel leaking and scraping to the engine oil pan. The objective of this research is to investigate the contamination of biodiesel in engine lubricant oil, and determine the relationship between engine performance and emission for three different blends of palm methyl ester (B10, B20, and B30). To simulate the contamination, the engine oils were blended with biodiesel fuels at 5%, 10%, 15% and 20% by volume and these mixtures were tested on four-ball test equipment. An air-cooled diesel engine was used to analyse the influence of the three biodiesel blends on the output and emission of the diesel engine. The results show that both coefficient of friction and wear scar diameter increased with the increase of biodiesel percentage. The results of engine performance during both sweep test and step test showed that the variation of torque and power among the blends at a particular speed was within a very narrow range.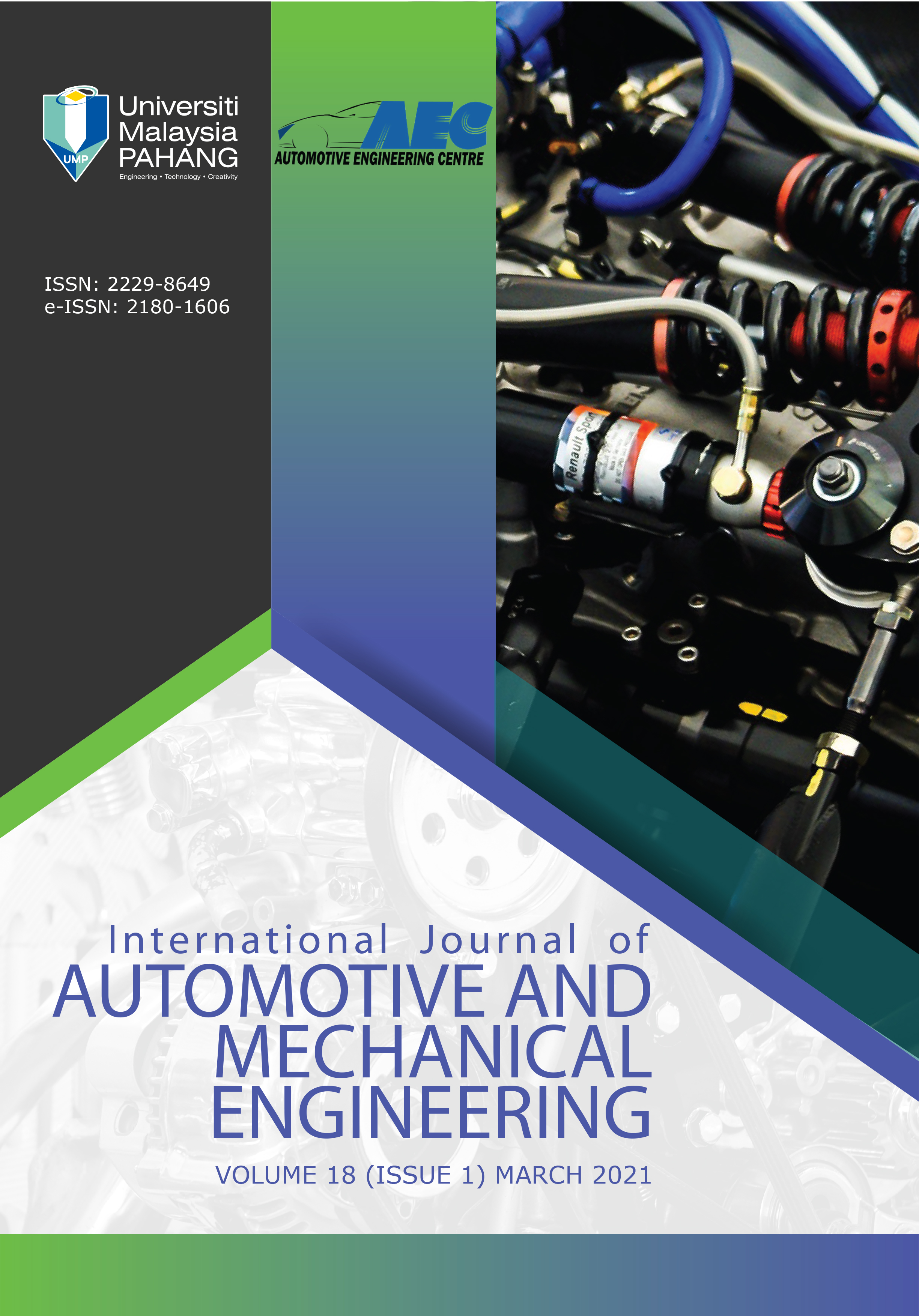 How to Cite
Nyirenda, G., Tamaldin, N., & Zakaria, M. (2021). The Impact of Biodiesel Blend Variation Contamination to Engine Friction, Wear, Performance and Emission. International Journal of Automotive and Mechanical Engineering, 18(1), 8592 -. https://doi.org/10.15282/ijame.18.1.2021.18.0653
Copyright (c) 2021 G. Nyirenda, N. Tamaldin, M.H. Zakaria
This work is licensed under a Creative Commons Attribution 4.0 International License.