Influence of Superheating Melt Treatment on Microstructure of Gd-Modified Al-15wt.% Mg2Si In-Situ Composite
Keywords:
Aluminum matrix composite (AMC), Mg2Si, Superheating temperature, Modification
Abstract
The influence of melt superheating treatment with different superheating temperatures (750, 800, 850, and 900°C) on the microstructure of Al-15wt. % Mg2Si composites before and after addition of Gd (1.0 wt.%) were studied. Microstructure characterisation was carried out via optical microscopy (OM) and x-ray diffraction (XRD).The results showed that in the unmodified composite, when the temperature of superheating raised from 750°C to 900°C, the primary Mg2Si experienced a decrease of the average grain size from 40 to about 32 µm, while, in the Gd-modified composite, the particle size was refined considerably from 27 to 13 µm by increasing the temperature from 750°C to 850°C. Furthermore, with a further increase in temperature to 900°C, the particle size slightly increased to about 15 µm which might be due to the burning loss of Gd in the melt. Nevertheless, for both unmodified and Gd-modified composites, the superheating temperature exhibited minor influence on the Mg2Si crystals morphologies. It is believed that compiling of Gd addition and superheating melt treatment is efficient to improve the composite properties that could encounter the application requirements.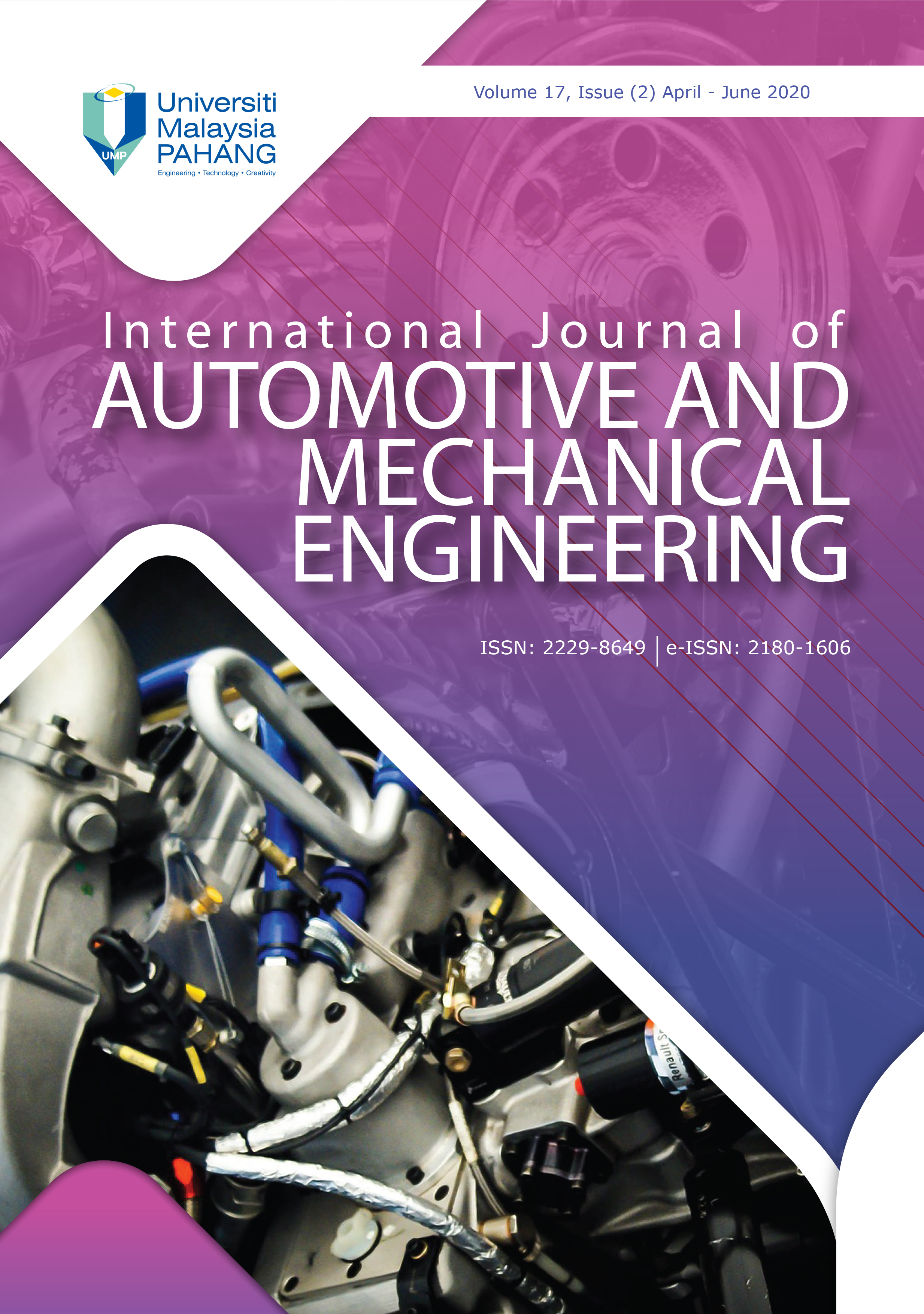 Downloads
How to Cite
Nanda, I. P., Ghandvar, H., Idris, M., & Arafat, A. (2020). Influence of Superheating Melt Treatment on Microstructure of Gd-Modified Al-15wt.% Mg2Si In-Situ Composite. International Journal of Automotive and Mechanical Engineering, 17(2), 7967–7973. https://doi.org/10.15282/ijame.17.2.2020.15.0596