Estimation of Damage Value of SAE4340 Steel and 5A02 Aluminium Alloy
Jan-Lukas Archut

Vinyas Shetty

Y. S. Upadhyaya
Keywords:
Gurson-Tvergaard-Needleman model, Bhattacharya-Ellingwood model, finite element analysis, damage value
Abstract
Damage value of two materials SAE 4340 steel and 5A02 aluminium alloy was estimated using Gurson-Tvergaard-Needleman (GTN) model and Bhattacharya- Ellingwood model. Damage prediction using the GTN model demands for value of porosity which can be obtained by simulating monotonic tensile tests with finite element method (FEM). Damage value obtained from FEM was compared with the damage value obtained analytically through Bhattacharya-Ellingwood model. Predicted damage values by the two models were differing in an acceptable limit considering the applicability of various definitions for damage.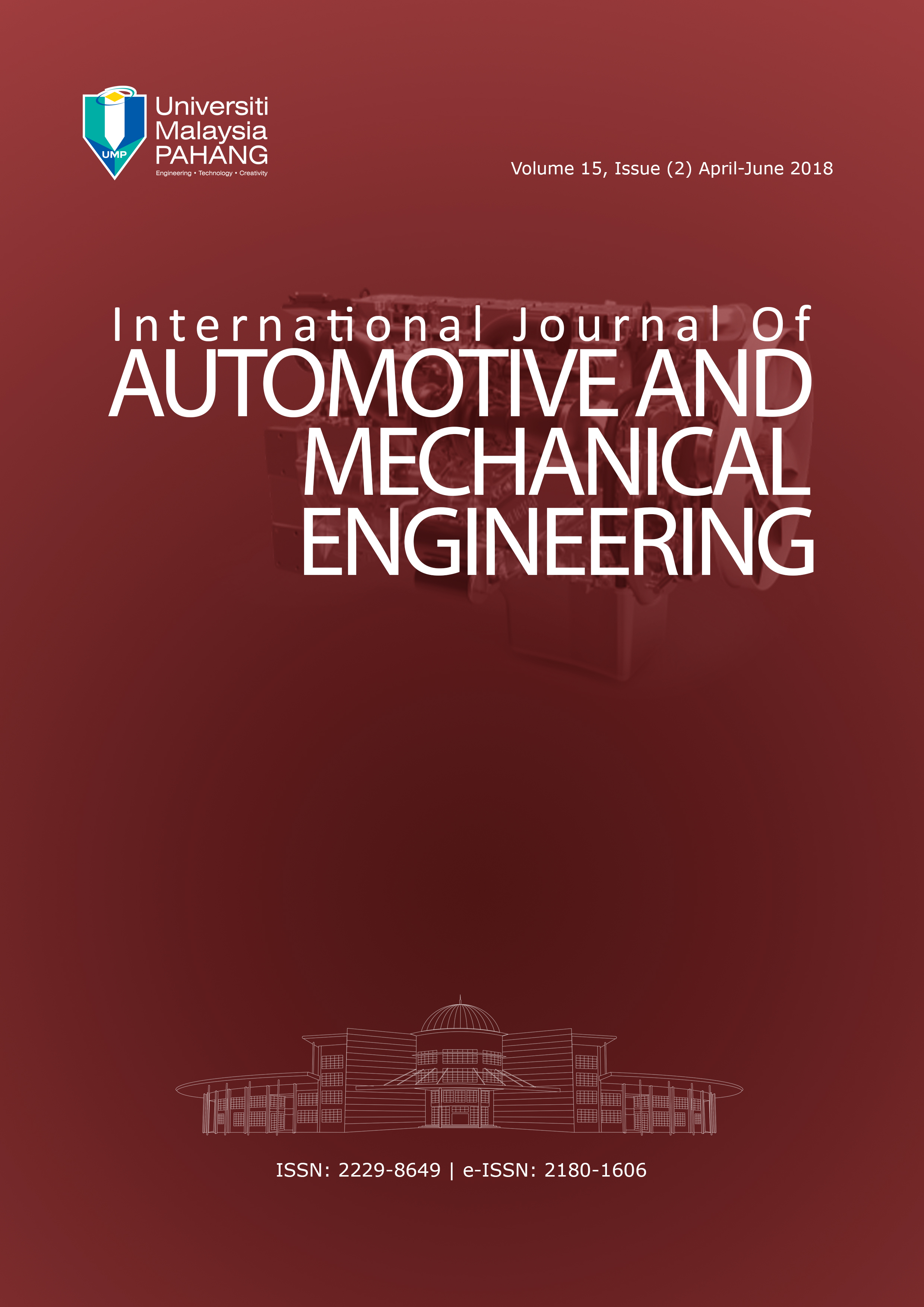 How to Cite
Archut, J.-L., Shetty, V., & Upadhyaya, Y. S. (2018). Estimation of Damage Value of SAE4340 Steel and 5A02 Aluminium Alloy. International Journal of Automotive and Mechanical Engineering, 15(2). Retrieved from https://journal.ump.edu.my/ijame/article/view/11
Copyright (c) 2018 International Journal of Automotive and Mechanical Engineering
This work is licensed under a Creative Commons Attribution-NonCommercial 4.0 International License.