Identifying the Initiatives of Construction Waste Management in Malaysia towards achieving Sustainable Construction
Keywords:
construction waste, construction waste management, contractors initiatives, sustainable construction
Abstract
Construction waste management is not a new topic in the construction industry. It involves the management of waste material arising from construction, renovation, and demolition activities as such concrete, timber, steel, and plastics products. The poor construction waste management practice has led to failure to ensure sustainability in construction by increasing environmental impacts and illegal dumping. Hence, with proper construction waste management techniques and processes, the notion of sustainable construction can easily be achieved. The aim of this study is to identify the initiatives for construction waste management toward sustainable construction. The study adopted a quantitative method of questionnaires survey distributed to 118 numbers of Grade 7 Contractors in Pahang. The professional teams in the company provide their responses in regard to waste management initiatives taken by them. The findings revealed several initiatives taken by contractors in helping to move towards sustainable construction in Pahang as such strengthening the policies in government agencies regarding waste management and compliance with the law to the general legislative structure. This study contributes to increasing the effectiveness of managing construction waste, particularly for contractor companies who are major involved during the construction process.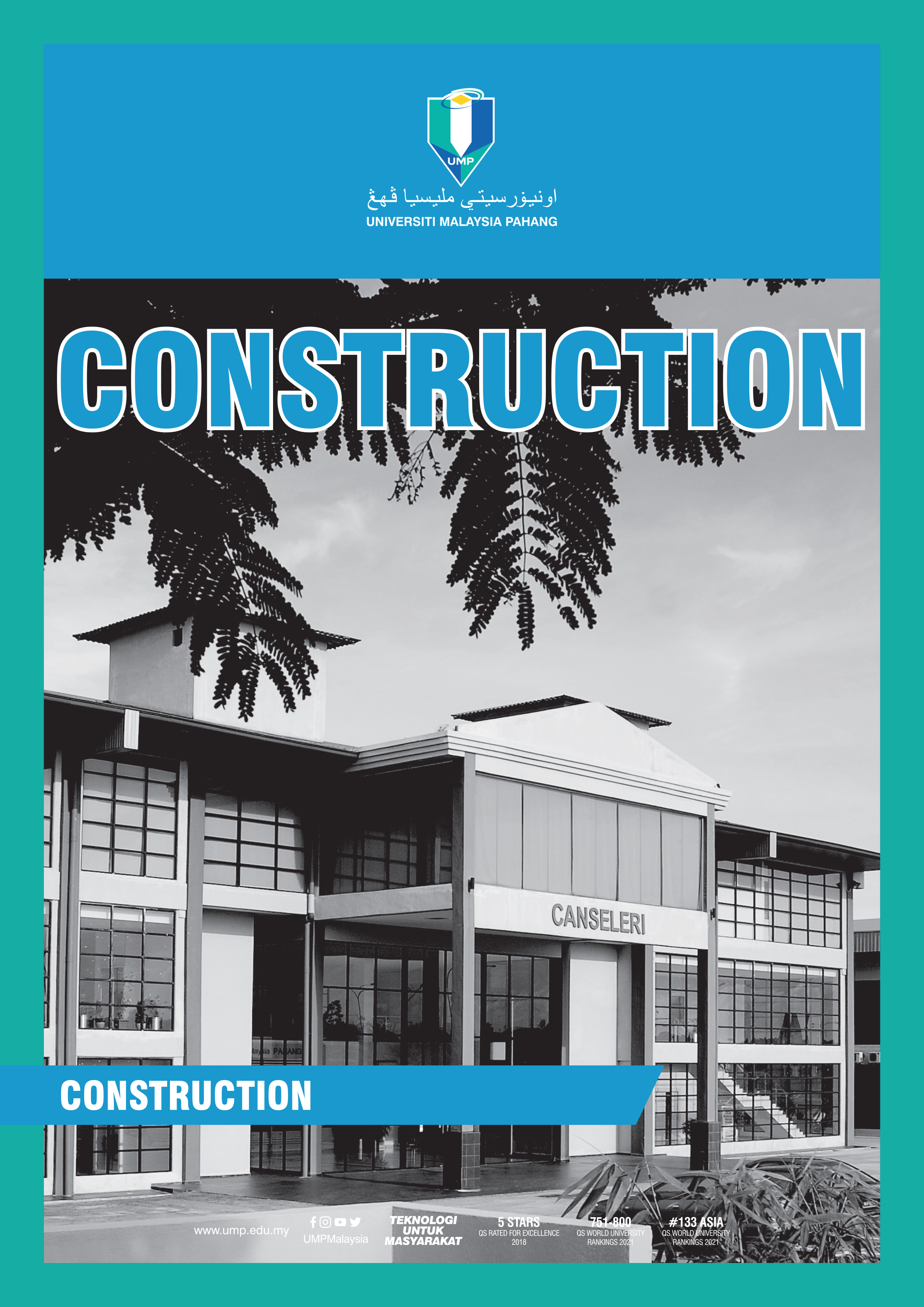 Downloads
License
Copyright (c) 2023 Universiti Malaysia Pahang Publishing
This work is licensed under a Creative Commons Attribution-NonCommercial 4.0 International License.