Underlying Causes of Construction Project Delay: A Review
Keywords:
Construction Project, Delay
Abstract
Delay is a worldwide problem which normally occurs in every project. Delay of the project occurs when a period of time of the completion date is late or postponed. Since the project is delayed, the cost of the project will have escalation which will risk the contractors. Instead of getting a benefit from the project, they gain losses. Similarly, other construction projects in different countries are prone to face delays. The aim of this study is to summarise the causes of delay in the construction project from previous study. Regarding the causes of construction project delay, the major countries in the world have faced slow decision making, poor site management and supervision, shortage of labour, changes of scope of work during construction, late in revising and approving design documents, etc. The identification of important delay causes helps a contractor to plan well before the project start.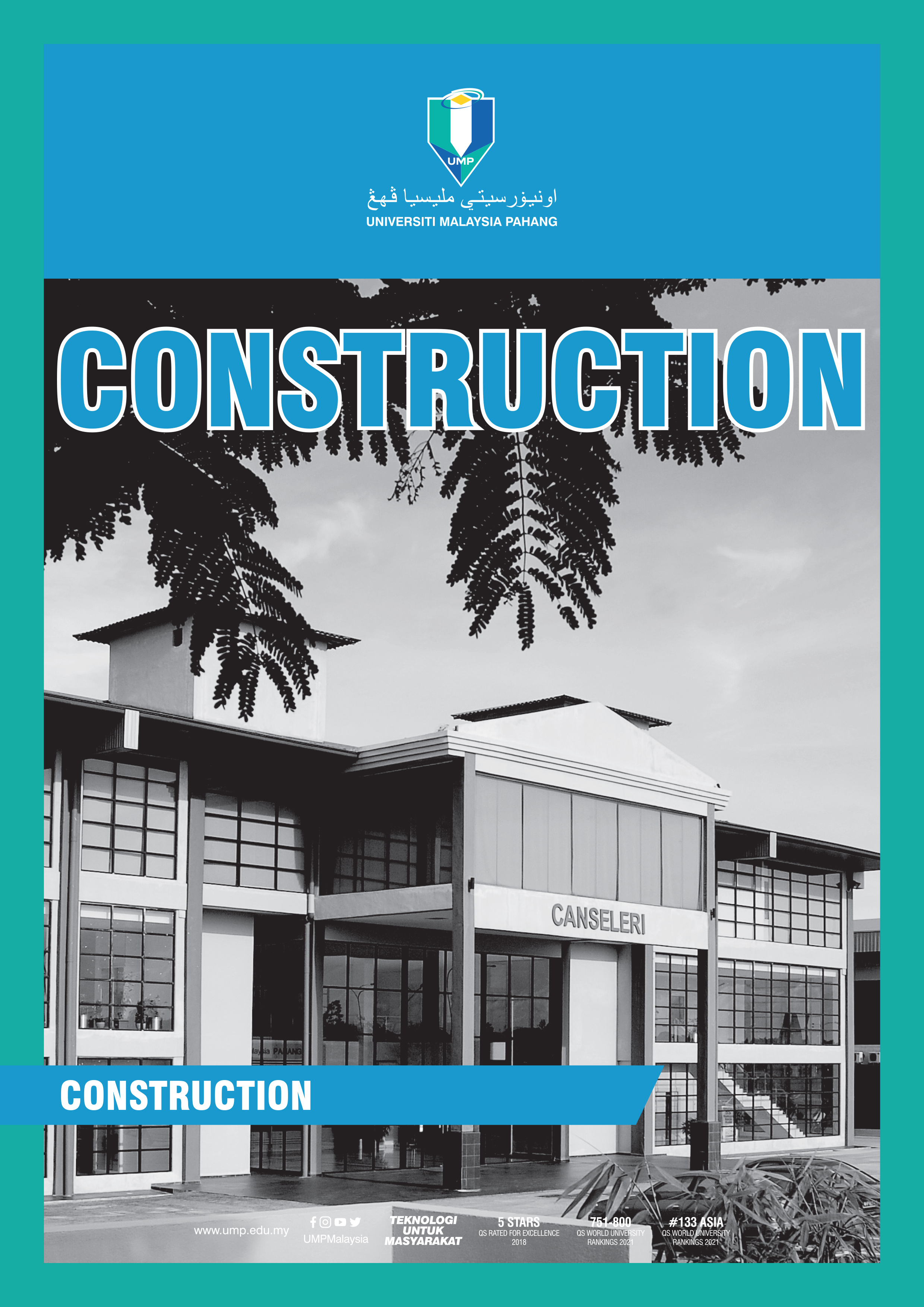 Downloads
License
Copyright (c) 2022 University Malaysia Pahang Publishing
This work is licensed under a Creative Commons Attribution 4.0 International License.