Using Basalt Fiber Reinforced Polymer as Steel Reinforcement - Review
Keywords:
Basalt fiber reinforced polymer, Steel rebar, Mechanical properties, Flexural strength, Durability
Abstract
The production of affordable, lightweight polymers using sustainable composites reinforced with natural, eco-friendly fibers has recently attracted a lot of attention from both the research and manufacturing realms. Future construction of buildings must have the least negative impact on the environment while also being long-lasting. Basalt is the best material to utilize as reinforcement among natural fibers (animal, vegetable, or mineral) because of its advantageous qualities. The superior features of basalt rebar, such as its high tensile strength, low young's modulus, and corrosion-inhibiting properties, contribute to its operational excellence. This article summarizes the previous studies to investigate the use of basalt fiber-reinforced polymer (BFRP) bars as a substitute for steel reinforcement, emphasizing flexural strength, serviceability, and durability. That fits with the objective of this study, which is to analyse the most updated available data, compile the findings, and then identify any knowledge gaps that warrant future investigation. Moreover, the authors concluded following the review that basalt rebar might be used in construction as a more environmentally friendly and sustainable substitute for steel reinforcement.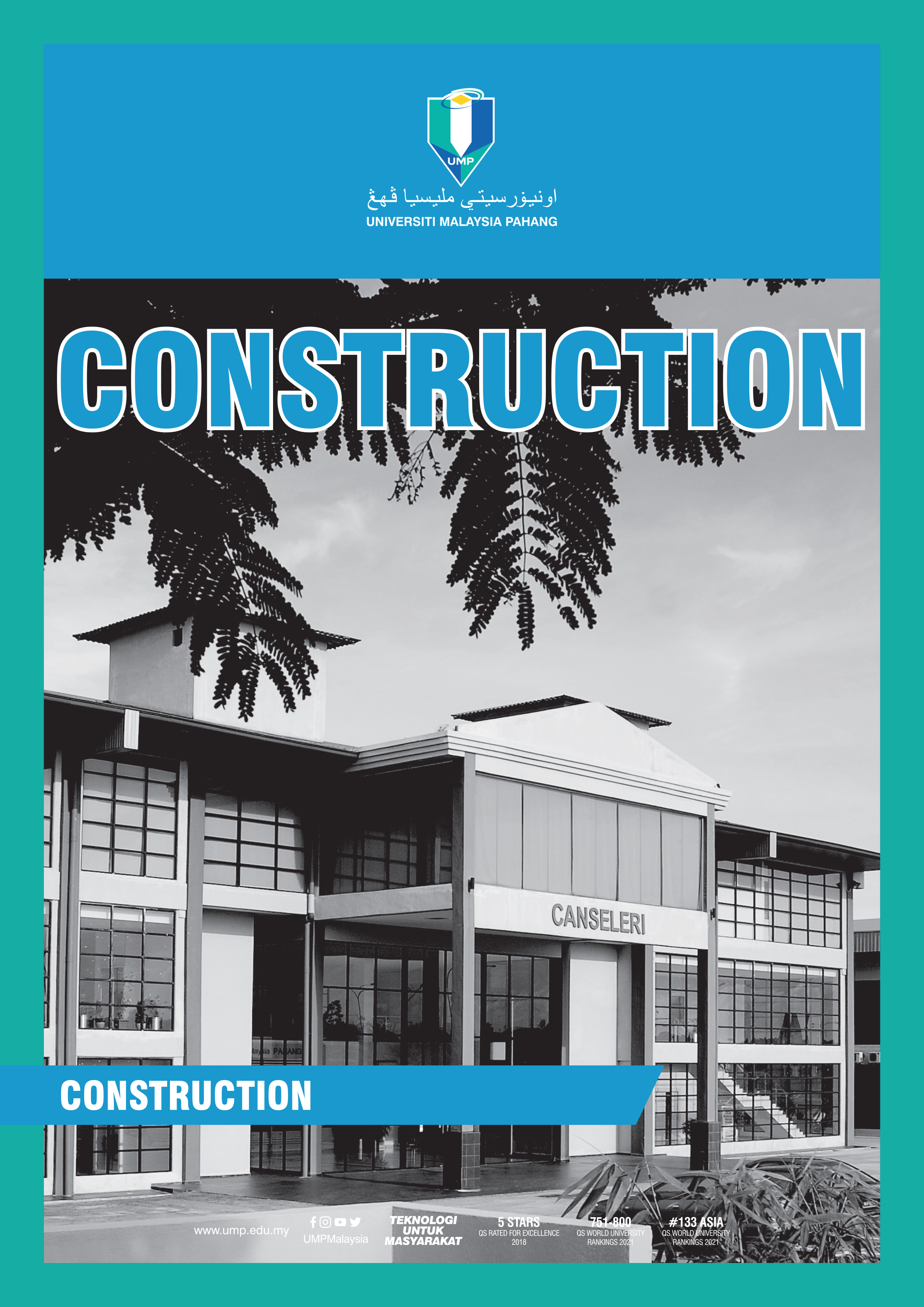 Downloads
License
Copyright (c) 2023 University Malaysia Pahang Publishing
This work is licensed under a Creative Commons Attribution 4.0 International License.