Continuous Professional Development of Primary School EFL Teachers in Ethiopia: Needs and Challenges
Keywords:
EFL Teachers, Primary Schools, Continuous Professional Development
Abstract
This study intended to examine the continuous professional development needs and challenges of primary school EFL teachers in Ethiopia. A mixed methods design was employed to gather data from teachers, principals and trainers in the study. Survey and interview protocols were employed to collect pertinent data to answer the study's research questions. Fifty (50) randomly selected primary school English language teachers participated in the survey. Meanwhile, four English language teachers, four principals and three trainers were interviewed to corroborate the data collected from the survey. The quantitative data from the survey were analysed using SPSS version 21. Statistical analysis was carried out on the data, focusing on computing descriptive statistics to determine the mean values of the questionnaire items. The survey data indicated that the participating primary school EFL teachers needed in-service professional development training to improve their English language proficiency skills, particularly their speaking skills and pedagogical knowledge. Additionally, teachers faced personal and institutional challenges while participating in ongoing professional development activities. On the other hand, the qualitative data were analysed thematically and corroborated with the results of the survey. Based on the findings, this study suggests that Ethiopia's Ministry of Education addresses the specific needs of primary school English language teachers by preparing and implementing continuous professional development activities.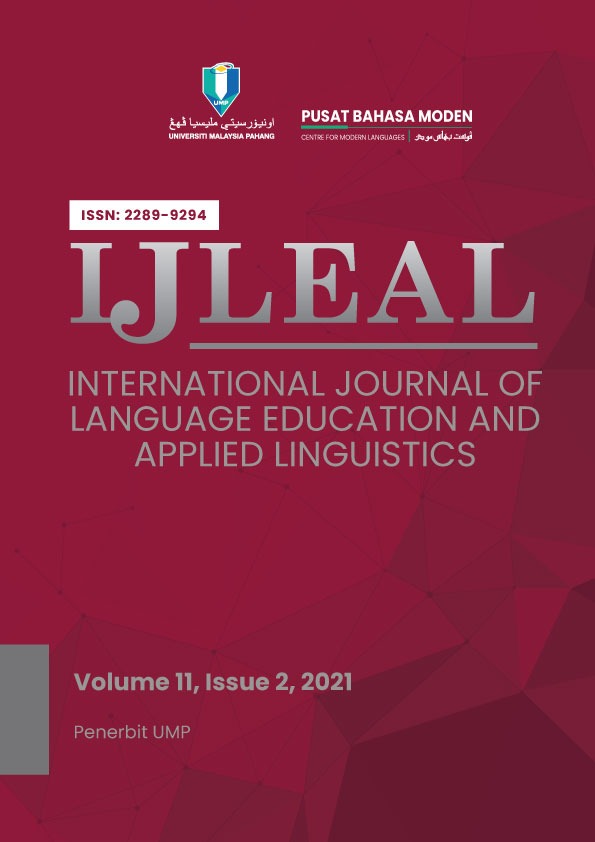 Downloads
How to Cite
Mohammed, A., & Gutema, H. (2022). Continuous Professional Development of Primary School EFL Teachers in Ethiopia: Needs and Challenges. International Journal of Language Education and Applied Linguistics, 11(2), 64–73. https://doi.org/10.15282/ijleal.v11i2.7053
Section
Research Articles