Tribolayer Behaviour and Wear of Artificially Aged Al6061 Hybrid Composites
Keywords:
Tribolayer, Al6061, Hybrid metal matrix composites, Boron carbide, Silicon carbide
Abstract
The current work focuses on enhancing wear resistance due to the presence of reinforcements and the effect of ageing treatment on hybrid composites of Al6061-SiC+B4C. By varying weight percentage, two kinds of reinforcements, viz. silicon carbide and boron carbide, were prepared for hybrid composites by the liquid state process known as the method of stir casting. The solutionising temperature of 550 °C for 2 hours and ageing temperature of 100-200°C at different time intervals were used for both Al6061 alloy and its composites during heat treatment. Microstructural and mechanical characterisation were carried out using a standard testing procedure. Compared to Al6061 matrix alloy, artificially peak aged composites show 100-140% improvement in hardness due to harder reinforcements and precipitation of solute rich secondary phases during ageing treatment. Overall, an 80-100% increase in wear resistance observed during peak ageing of hybrid composites. Analysis of Al6061 matrix alloy wear out surface shows extensive grooving and ploughing of the surface with the matrix material smear at many spots. The presence of tribolayer in Al6061-SiC+B4C composites shows a smoother surface than the Al6061 matrix alloy, which results in an excellent lubrication effect during an improvement in wear resistance. The wear surface of base aluminium alloy doesn't show the existence of iron in the tribolayer. The research work is significant in forming a thermally activated wear-resistant metallic tribolayer with good tribological properties.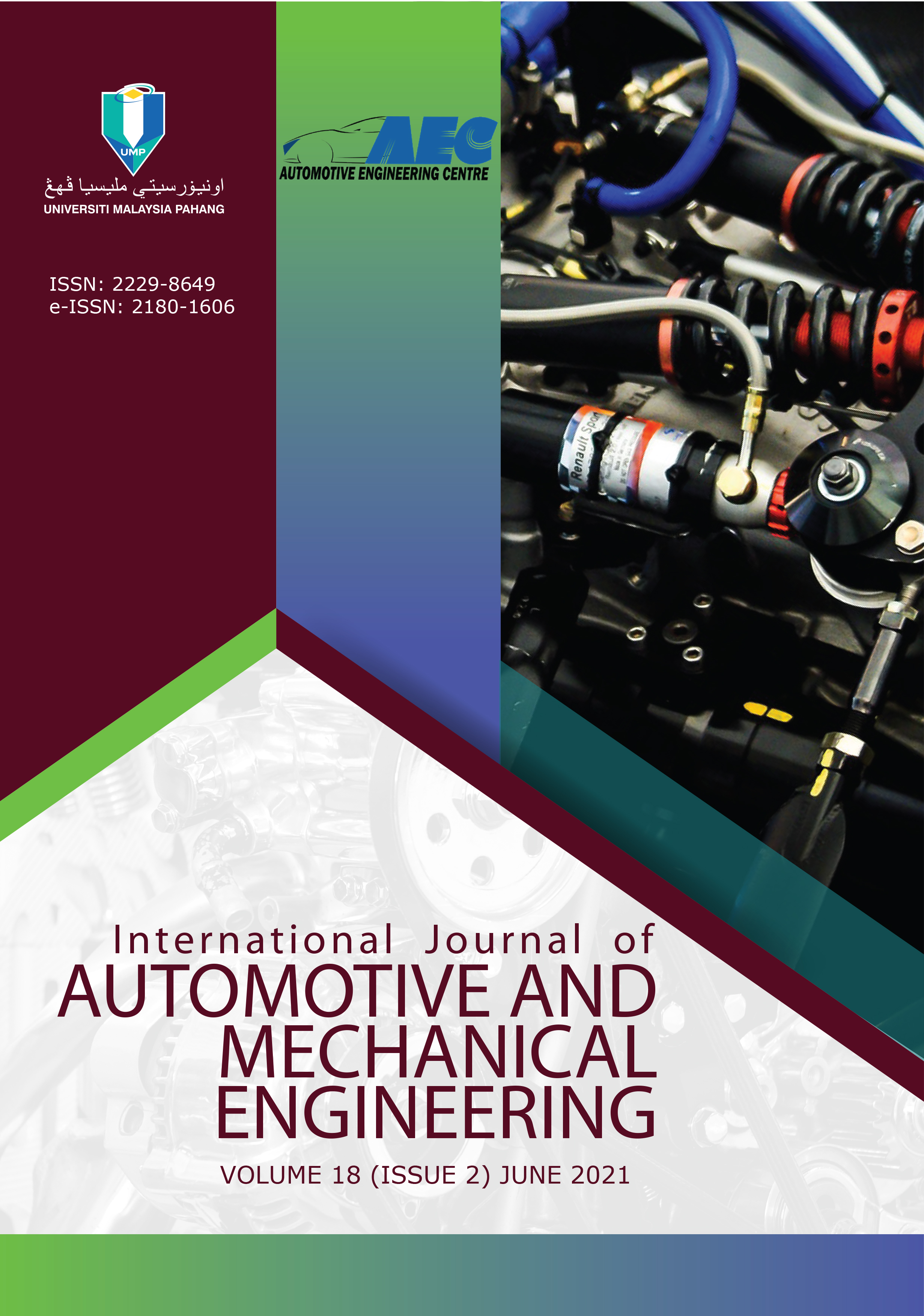 Downloads
How to Cite
Shettar, M., Hiremath, P., Shankar, G., Kini, A., & Sharma, S. (2021). Tribolayer Behaviour and Wear of Artificially Aged Al6061 Hybrid Composites. International Journal of Automotive and Mechanical Engineering, 18(2), 8668 –. https://doi.org/10.15282/ijame.18.2.2021.04.0660
License
Copyright (c) 2021 M. Shettar, P. Hiremath, G. Shankar, A. Kini, S. Sharma
This work is licensed under a Creative Commons Attribution 4.0 International License.