Solide State Diffusion Bonding of Al6061-SiC Nanocomposites
Keywords:
Al-SiC nanocomposites; Diffusion bonding; Powder metallurgy; Weldability; Bonding time
Abstract
Aluminium matrix composites are both strong and lightweight, and are limited in their applications due to the proper choice of welding process. Conventional welding that is based on fusion at the welded joint is not suitable because it leads to the formation of certain defects at the welded joint. For this reason, solid-state welding such as diffusion bonding is one of the suitable joining methods, as there will be no melting of any of the constituents. The solid-state diffusion bonding at 520° C of Al6061-SiC nanocomposites was investigated. This composite material was made by powder metallurgy, where aluminium alloy Al6061 was selected as the base metal, and SiC nanoparticles with an average size of 50 nm were added as reinforced particles. The effects of bonding time on the microstructures and mechanical properties of the welded material were investigated. The main characterisation techniques were optical microscopy, scanning electron microscopy coupled with energy dispersive spectroscopy, x-ray diffraction, and microhardness measurements. We have found that increasing the holding time up to 3 h at 520° C strengthens the weldability of the two basic composite materials and increases their hardness. X-ray diffraction analysis did not reveal any new phase during diffusion welding; it is considered one of the advantages of using the solid-state diffusion welding technique for the assembly of this kind of composite material. The welding success of this composite material widens its field of use, such as the automotive or space industry, because it is a light material with high mechanical properties.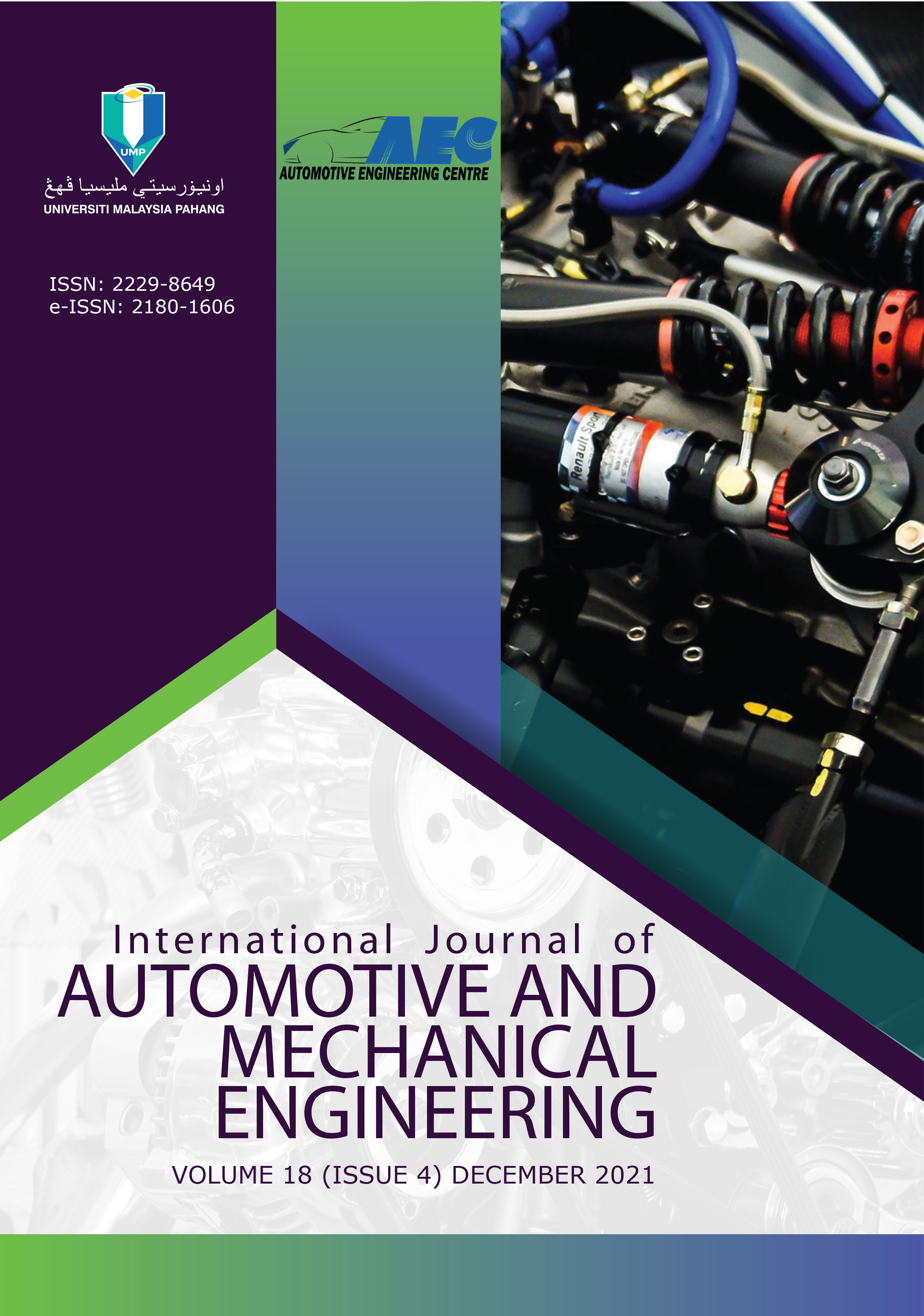 Downloads
How to Cite
[1]
W. Melik, Z. Boumerzoug, and F. Delaunois, "Solide State Diffusion Bonding of Al6061-SiC Nanocomposites", Int. J. Automot. Mech. Eng., vol. 18, no. 4, pp. 9305–9311, Dec. 2021.
License
Copyright (c) 2021 Universiti Malaysia Pahang Publishing
This work is licensed under a Creative Commons Attribution 4.0 International License.