Regenerated Cellulose from Oil Palm Empty Fruit Bunch using Ionic Liquids Mixture
Keywords:
Biomass, Sustainable Technology, Dry-jet Wet Spinning, Thermal Stability, Cellulose
Abstract
This work focused on the synthesis of regenerated cellulose (RC) using ionic liquids (ILs) mixture of 1-Ethyl-3-methylimidazolium acetate (EMIMAc) and 1-Ethyl-3-methylimidazolium chloride (EMIMCl) with oil palm empty fruit bunch (OPEFB) cellulose pulp. The IL-OPEFB mixture were prepare at temperature of 100 oC and stirring speed of 270 rpm; subsequently undergoes dry-jet wet spinning using self-designed water coagulation bath. The morphology, structural, and mechanical properties of regenerated cellulose filament (RCF) were characterized by scanning electron microscope (SEM), optical microscopy, Fourier-transform infrared spectroscopy (FTIR), thermal gravimetric analysis (TGA) and tensile machine. An Ioncell-type RCF was obtained is showing good mechanical properties with a tensile strength of 160.45 ± 0.699 MPa, a tenacity of 8.774 ± 0.699 cN/tex, Young's modulus of 83.245 ± 1.183 MPa and 12.92% elongation at break.  The RCF had a smooth surface with a round, rigid and hard to break structure are foreseen to have wide applications in sustainable material technology.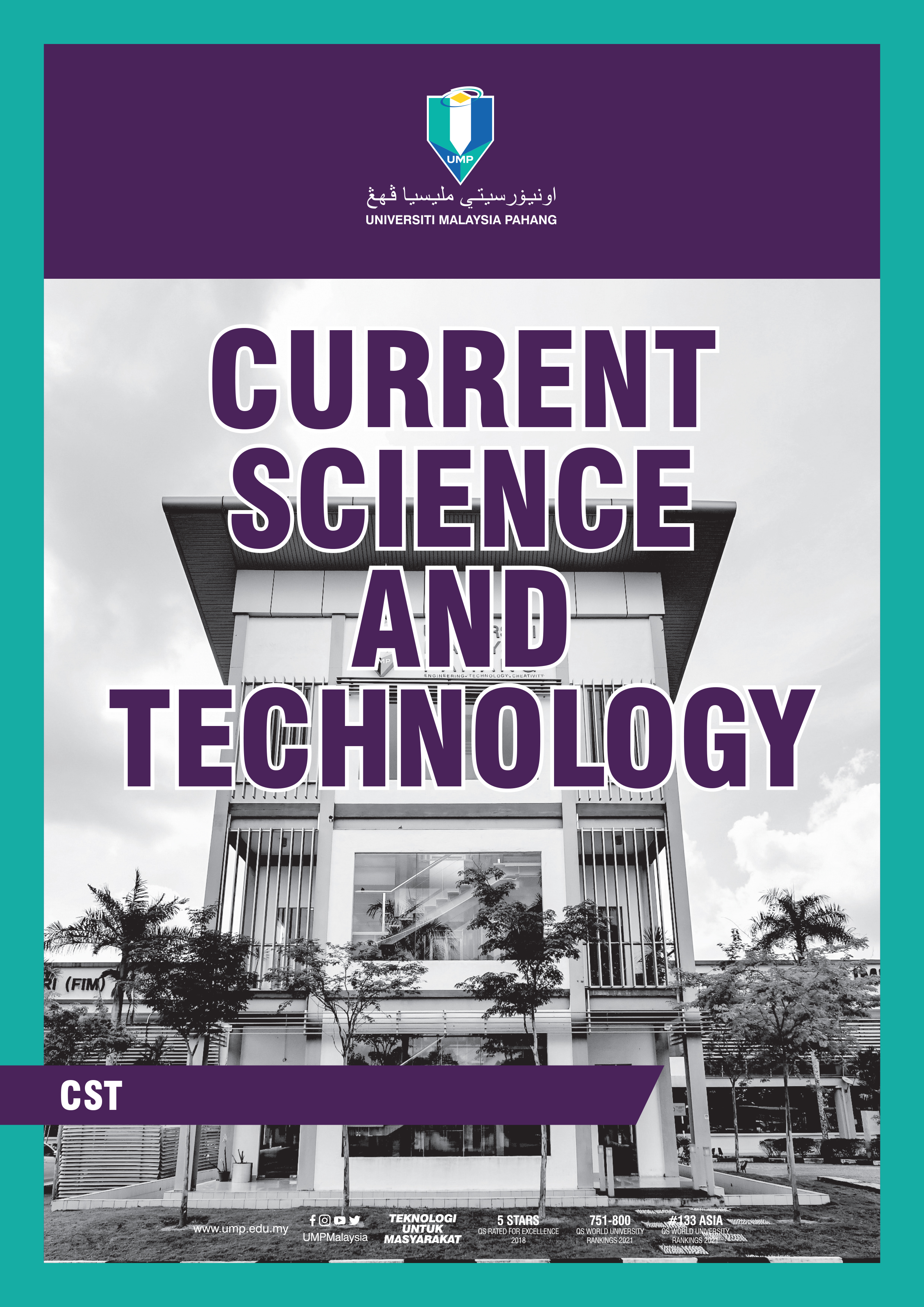 Downloads
Section
Original Articles
License
Copyright (c) 2022 University Malaysia Pahang Publishing
This work is licensed under a Creative Commons Attribution 4.0 International License.