Virtual Driving Simulation for Pedal Error Study
Keywords:
Virtual Driving, Pedal, Kalman Filter, Control
Abstract
This paper is about the development of a virtual driving simulation for the pedal error study among Malaysian drivers. The project is in collaboration with the Malaysian Institute of Road Safety (MIROS) and The New Car Assessment Program for Southeast Asia (ASEAN NCAP) research grant. Instead of conducting the naturalistic driving test, the virtual driving simulation will be used in the current driving simulator developed for this project. Therefore, the aim of this study is to develop the virtual driving simulation which contain some emergency braking situations, determine the foot placement on the pedal (using video observation) and to measure the total pressure on the pedals during the normal driving and emergency braking situation among Malaysian drivers. This study is focused on automatic transmission car by Malaysian drivers who aged around 20 to 50 years old that have minimum two years driving experience. A questionnaire was also given to participants, asking them about their personal information, their driving behavior, infrastructure, and safety, as well as pedal misapplication. The virtual driving simulator was equipped with some devices such as camera, pressure sensor, screen monitor, steering wheel and driver's pedal. A study was completed successfully to determine the position of the Malaysian driver's foot on the brake pedal during emergency braking. It has been discovered that roughly 6.67% of participants in a driving research use both legs while driving and use their left foot to hit the brake pedal during emergency braking. The study also found that about 26.67% of participants feel dizzy while driving and around 96.67% of participants were surprised by the obstacles.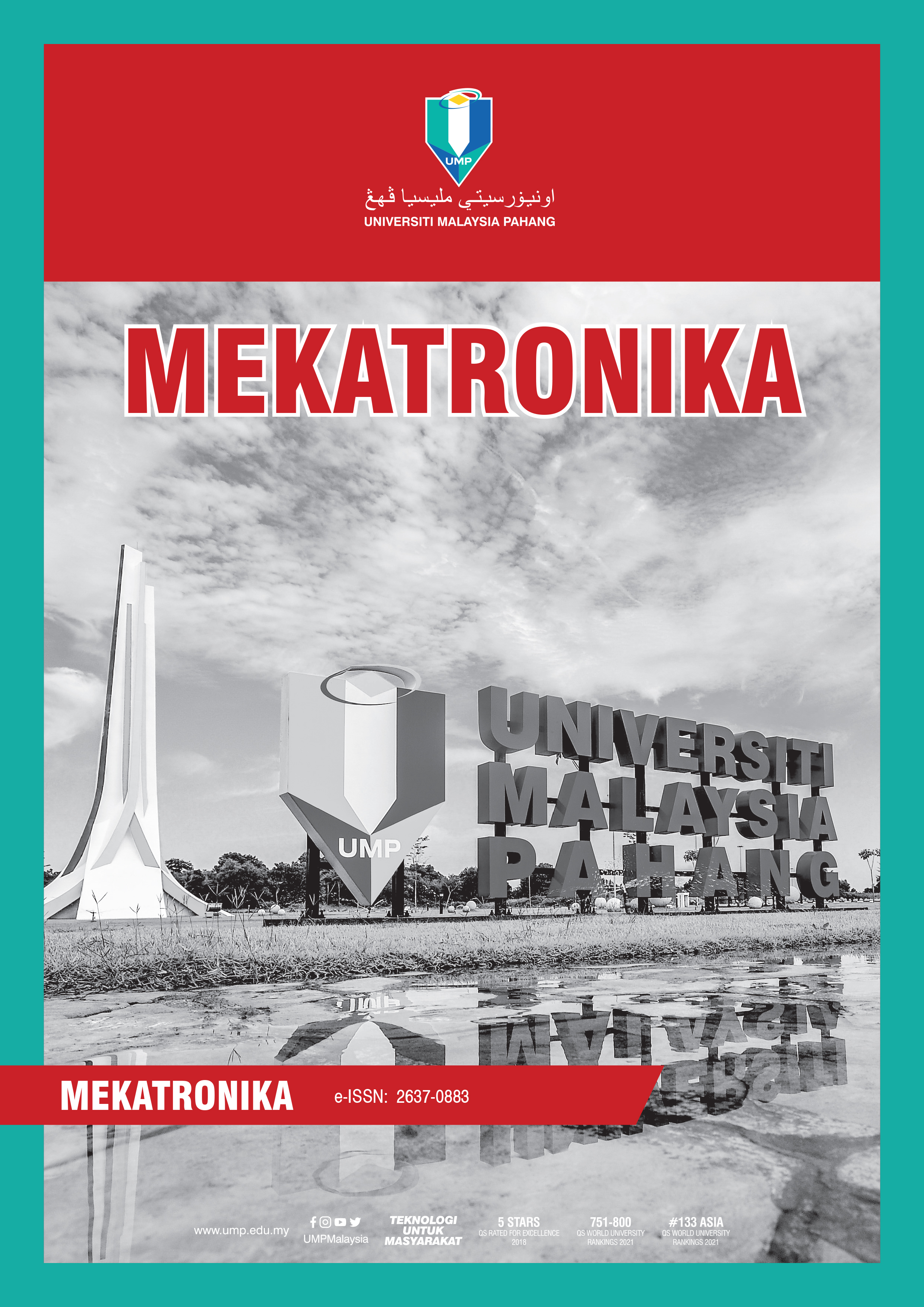 Downloads
How to Cite
[1]
A. H. . Zulkifli, I. Mohd Khairuddin, A. P. P. Abdul Majeed, M. A. Mohd Razman, M. A. . Abdullah, and W. H. Mohd Isa, "Virtual Driving Simulation for Pedal Error Study ", MEKATRONIKA, vol. 4, no. 2, pp. 24–31, Nov. 2022.
License
Copyright (c) 2022 University Malaysia Pahang Publishing
This work is licensed under a Creative Commons Attribution-NonCommercial 4.0 International License.